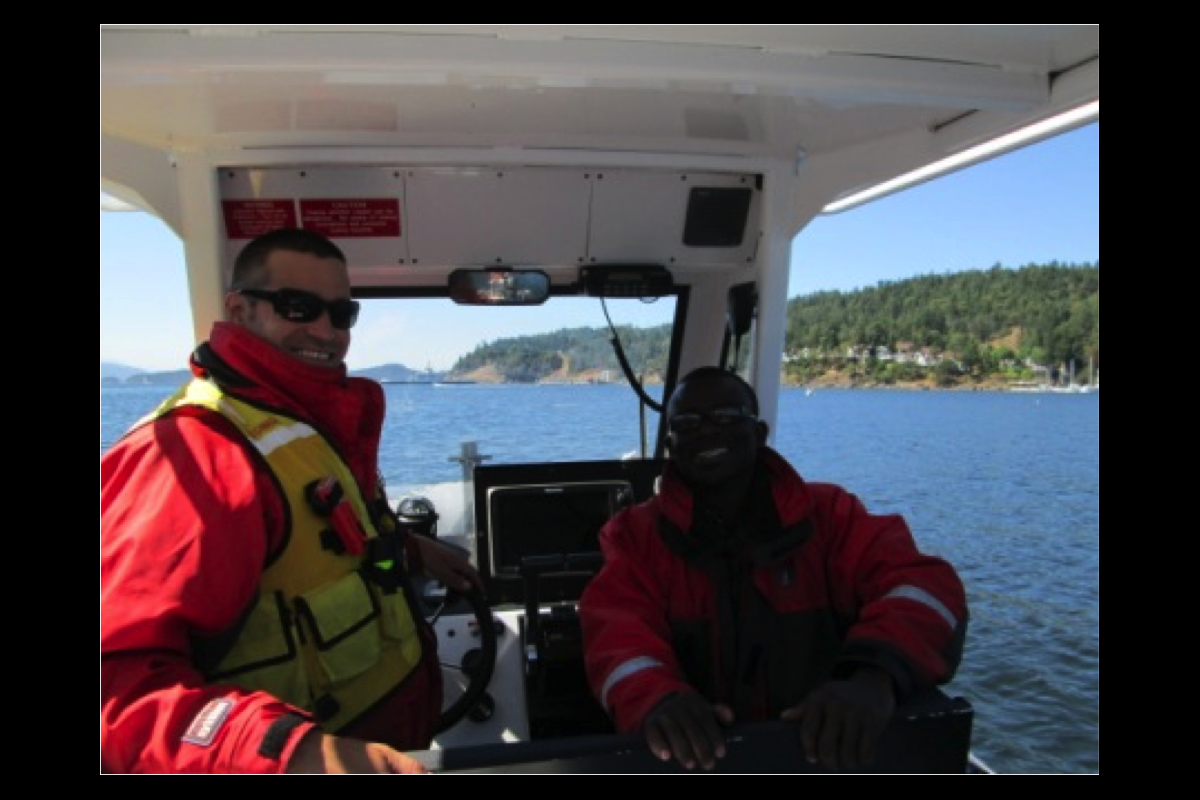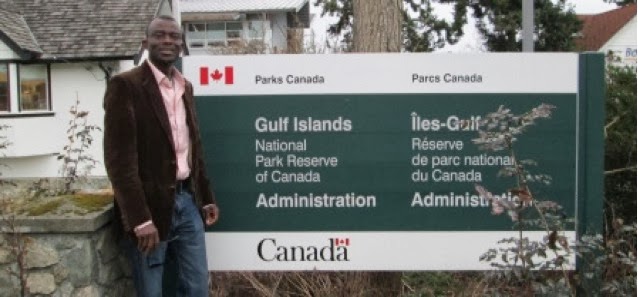 The transitional demand and the need for innovation in natural resources management have added impetus to the exploration of sustainability principles in recreation and tourism. 'Experience they say is the best teacher' (Anonymous). Is this because of what one goes through, or the lessons learned as a result; or could it be how innovative one becomes to respond to an overwhelming issues surrounded with to overcome?  The concepts of sustainability and innovation are hoped to provide a foundation to transform society to be more responsive to the current global environmental, socio-cultural, economic and political challenges.  Production, resources management and consumerism are among the key factors considered at many platforms in this context (Bell & Moore, 2008; Knight  & White, 2009; Andes, 2009; Brown & Toadwine, 2007).
            Transforming generational minds to develop and be equipped with tools and mechanisms to deal with leisure and sustainability uncertainties requires multi- and trans-disciplinary approaches through a cross-functional dimension with respect to recreation and tourism.  The Master of Arts in Sustainable Leisure Management at Vancouver Island University does so in providing a new dimension of 'sustainability': a social context as opposed to traditional environmental constructs in recreation and tourism.
            My name is Vincent Kusi- Kyei, an international student from Ghana, the West Coast of Africa and now studying on the West Coast of Canada,Vancouver Island, Nanaimo BC.  Motivated with and directed by my career objectives with interests in community development, environmental conservation and protection, I had my Field Experience as part of the programme at the Gulf Islands National Park Reserve (GINPR). Part of Parks Canada Agency (PCA), the GINPR is located in Sidney-Victoria of the Coastal BC Field Unit, located in the southern Strait of Georgia between the Vancouver mainland and the Vancouver Island.  
The Gulf Island National Park Reserve marked green
The GINPR is one of the unique Protected Areas of the world without a definite boundary - it is very disjointed across different locations on different islands. My cross-cultural knowledge sharing experience lasted from July through to December, 2013, after showing up at few community consultation forums organized by the Park Management Team toward development of a Park Management Plan for GINPR.
            Most activities I participated in, aside official administrative duties under or directed by my supervisor (Manager, First Nation Programme), included outreach educational programmes, stakeholder engagement, and visitor experiences surveys.  Relatively, different from what I'm used to (i.e. terrestrial ecosystem management), I was challenged to try something else new in my life: coastal and marine ecosystem management.  I learned and enjoyed hands-on field activities from field monitoring to training new team members, organising logistic and setting up venues for community consultations both on the Island and for First Nations communities consultations.
            Leadership skills are seen as a great asset in professional development. I appreciated the need to develop and build connections for teamwork among all the various units/department of the park from the top managerial level to the functional-front lines.  I realised the practical importance of team building and appreciated the dynamics therein, as well as how management strategies are developed without compromising corporate institutional mandate and at the same time being accountable to respond to the needs of diverging interests. This is especially true for communities which are crucial to nature conversation management and protected areas management.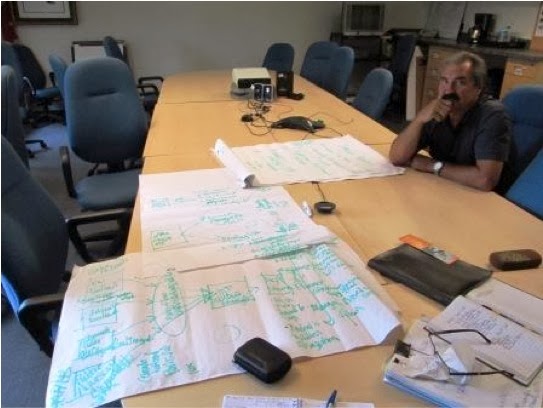 Time with Super after Parks Mgt. Team meeting
            These provided me an opportunity to compare the similarities and difference we have in management process from the tropical-arid perspective and how governance processes are structured to meet goals. At this point I got to know and synthesised the fundamental principle behind conservation and reservation in both contexts.  Arguably, in North America, conservation appears to be based on 'ethical' and 'recreational' values unlike in Africa as 'game' reserves (Machils & Field, 2000;  Personal communication). This provides different scenarios to management and governance challenges.
            I must say most of my office/administrative duties were highly controlled and somewhat passive. However, I enjoyed observational learning opportunities especially those outside my supervisor's directives.  This I considered a great challenge to limit my creativity and to go with the flow. However, I was very happy to be tasked like a consultant to review a research report conducted in Australia and to present my opinions to the management for its feasibility in the GINPR and advice management on best strategies possible to employ.  This was my best academic exercise and I felt my brain was been tapped though I was nervous.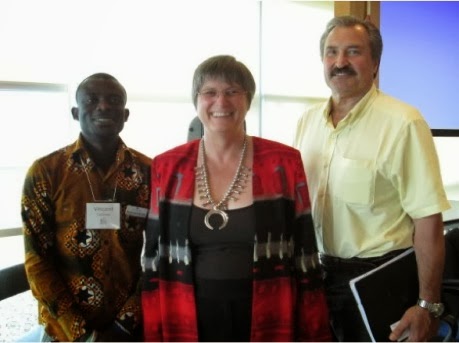 At the Conference
            My intriguing moment was to attend a conference/workshop with my supervisor dubbed "Engaging with First Nations: Communities Working Together" organized by the Planning institute of BC North Island Chapter of the Canadian Institute of Planners.  The conference showcased the work of First Nations Representatives and leading-edge practitioners who shared their experiences, lessons learned and practical advice in building enduring relationships. My highlight for the day was the informal discussion as well as the presentation (Participation and Engagement: Can we do a better job?) by a consultant from EcoPlan International, Vancouver.  This deepened my interest in my proposed research "The role of Community Engagement in Protected Are a management".
            Parks Canada Agency is mandated "to protect and present nationally significant examples of Canada's natural and cultural heritage and foster public understanding, appreciate and enjoyment in ways that their ecological and commemorative integrity for present and future generations, on behalf of the people of Canada" (

www.pc.gc.ca/

),  I learned and appreciated the various means that GINPR uses to get opinions from communities members both Islanders and Aboriginal people within its operational area.
            Obviously conservational principles are often challenged by or are in conflict with meeting the needs and demands of stakeholders.  I worked with the Park Management Team at various communities consultation forums in order to address and be informed about the pressing concerns for the finalization of the drafted Management Plan for Federal Government's approval.  Different approaches were used in these two scenarios. While we had open discussions with resident Islanders, Aboriginal communities were consulted through their Council Leaders, which is similar in my home country.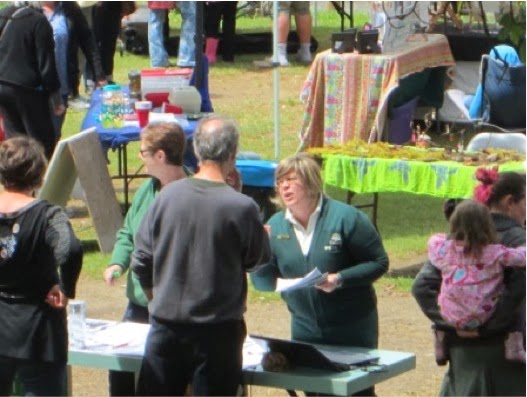 Persuading/stimulating residents
            Leadership, management control, Traditions and Spiritual values and other legal compensations (Douglas Treaties) were much of the concerns of the latter; however, recreational opportunities and economic development revival were the concerns of the Islanders.  I found great similarities within these two scenarios  compared with my home country, though the approach to engaging community  members are different in both contexts (Ghana and Canada) and at most times turn-out in Ghana is about 80-90% during consultation processes compared to 10-20% in Canada. For example on Mayne Island with a population of about 1500-2000, we had to walk from the forum centre to the market square to talk directly to and engage residents in order to get their opinions though there had been a notice at the Community Hall for about two weeks for this purpose.  
           Working with the Visitor Experience, Visitor Facility and Assets and Field Monitoring Teams in collecting, painting and checking on facilities status (parks assets: buildings, recreational chairs and fittings) and gathering data to inform managers for developing management strategies and to set targets for the coming year were interesting activities I enjoyed and learned from. Key to PCA at large and enshrined in their legal mandate and vision, is to connect Canadians especially youth, seniors, and kids to appreciate, and connect hearts and minds to a stronger, deeper understanding of the very essence of Canada (Canada National Parks Act, 2003; Parks Canada Vision, 2009) as far as nature is concerned.  Also to meeting their education outreach objective, the GINPR collaborated with the Saturna Mariners Research & Education Society and organized a cultural interpretation programme at "East Point" for kids and seniors where I was in charge of cataloging (taking photos for editorials and newsletters), data entry (demographics), welcoming and greeting visitors/participants and helping kids in painting. 
           

Currently I find no similar activities in my country to connect people to nature aside from individual or group organized adventure/excursions. Thus, I found this to be innovative, a missing activity in my home country which could be explored, adopted and improved to connect such demographics to appreciate the very nature or their own land.  This may help to deepen the understanding of such demographics to appreciate the need for protecting and sustaining such ecosystems as well getting time to learn from seniors.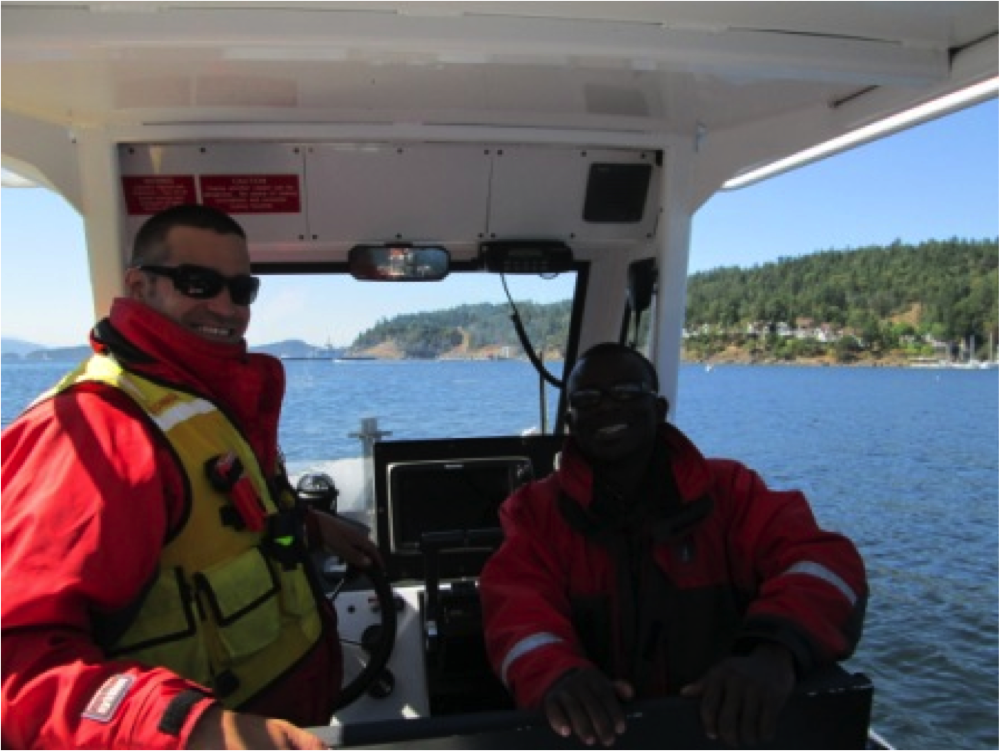 Experiencing a boat ride
            As someone who never grew up near water or knew how to swim, and have never been on boat let alone to sail on the ocean, my most adventurous moment and test was how to pretend as if all was well while sailing against the waves-white caps- and strong winds with the boat tossing high-up and-downs with PCA staff one day.  Though I had filled all the necessary safety forms and was already in my safety jacket, everyone could tell from my face how nervous I was... for about 45 minutes nervous and saying my last prayers.....  "Hey Vincent is everything and are you okay"...., the Act. Park Superintendent asked? Of course in the middle of the ocean you can guess my response.
            My whole experience was very educational and projected me to understand 'contexts' and how issues arise and the responses and strategies such institutions initiate to deal with them. My hardest times were after the announcement of the  'Blue Print 2020'  by Privy Council of Canada, an initiative, purposely to enhance and make public service institutions more accountable to citizens, enhance integration of public knowledge and as well make sure stakeholders interests are put forward especially in the case like developing a management plan for the park. The GINPR is experiencing some leadership challenges with respects to labour forces (job-cuts) at post for special and specific duties. While workloads were increased, management and leadership had also changed with new members doing their best to fit with no time to adjust. This was a moment I felt lost and wished I had not gotten myself in, in the first place. However, I felt it was time for me to face the world as I may face a similar challenge in my future job searching or at post. I learned a lot about organization structural change effect, responses and how to conduct to fit into a newly posted field or job professionally. 
            My supervisor was super supportive in my cultural shock and so is my research supervising committee. I guess 'You don't want to do what you normally do but perhaps observe to make a choice and adjust'. Not only did the field experience equipped and provided me an opportunity to anticipate how to respond to cultures values and appreciate different cultures, it contributed immensely to designing my proposed research methodology, reshaped my thinking and also provided an overview of the context uncertainties (demographic insights) prior to community mapping and data collection.  I was glad I did despite the initial constraints and challenges.