The Conference will be held in Victoria, British Columbia - Canada, June 14-16, 2022. Call for Presentations is open!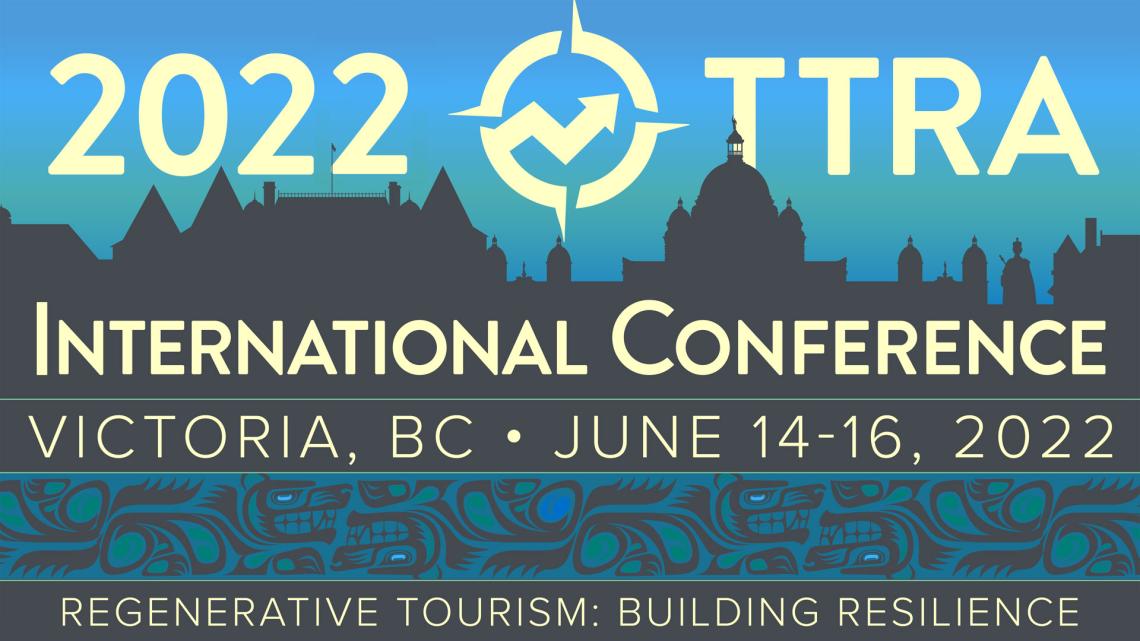 52nd Annual Travel and Tourism Research Association International Conference
Victoria, British Columbia, Canada • 
June 14-16, 2022
Proposal Deadline: 18 March 2022
The Industry Co-Chairs of the 52nd TTRA Annual Conference invite presentations, professional development workshops, case studies, and debates in the travel and tourism research domain.
The conference theme, 
Regenerative Tourism: Building Resilience
, will focus on how we are steering the future of the travel and tourism industry while discussing the critical issues for the industry data, insights, and intelligence. We are particularly interested in creative ways to show our audiences the best way forward to better the livelihoods and wellbeing of destinations worldwide. Here are some themes we recommend:  
The regenerative economy

Future transitions for climate change

Diversity, equity, and inclusion 

Indigenous people

Measuring 'success' in tourism

Taking a holistic perspective to provide KPIs which meet all stakeholder/community funders, beyond simple numerical counts

New methodologies, ways of measurement and triangulation

Digital media analytics to capture audiences and meaningful efforts with a niche focus

Big data analytics, ML, and AI

Creative use of data

Resilience strategies

Sector-level industry insights and a path forward: international tourism, cruise, group business, and urban tourism

CRM, forecasting, and new KPIs

Tourism, happiness, health, and wellness

Slow tourism

Quality of life measurement

Workforce development and retention

Product development efforts to benefit the well-being and quality of life at destinations

Cooperative efforts in working with local businesses, organizations, and localities

Overcoming international policy challenges

Product demos

How-tos:

Data storytelling

Data visualization tips and tools

Understanding new methods and analysis

Managing change and transformation

Career development
Please include a brief statement on how the presentation(s) or workshop topic relates to the conference themes, adds value, and enhances the conference experience. Make sure to have a biography of the presenters and indicate which presentation format you recommend: panel, workshop, etc. 
Key Dates:
18 March 2022    Practitioner session proposals submission deadline
1 April 2022        Practitioner sessions finalized