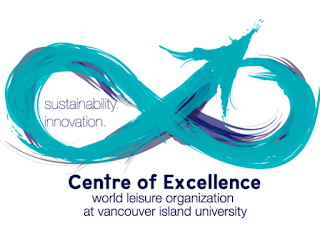 We are seeking applications for our "Visiting Scholars Program". Visiting Scholars are an integral component of two initiatives at Vancouver Island University (VIU):  the MA Degree in Sustainable Leisure Management, and the World Leisure Centre of Excellence. Accordingly, the Visiting Scholar Program is designed to bring local and international leaders to VIU to engage with students, faculty, and the Vancouver Island region.  The purpose of this engagement is to enrich the student experience, to share research and professional experiences, and to explore possibilities for future collaborations (such as research projects, student and faculty exchanges, study tours, etc.).
VIU is dedicated to teaching, research, community engagement, and international collaboration. The faculty in the Department of Recreation and Tourism is one of the largest leisure related programs in Canada, and includes funded Research Chairs. The Department is active in research, international activity, and community projects.
We are seeking applications from scholars with research and teaching expertise in leisure, sustainability, innovation, behavior change, community development, knowledge mobilization, strategic planning, and related areas.  Scholars may be either (or both) practitioners or academics who are actively engaged in the study or application of sustainable practices in leisure management. Vancouver Island University will fund up to $4000 CDN for travel and living expenses for four visiting scholars per year.
For more details and application form, please check out the following document: