Last week, VIU WLCE received the visit of the Associate Professor Eiji Ito, Deputy Director of the Center for Tourism Research from Wakayama University, along with the Executive Officer of the Center, Ms. Kazue Nakamoto, and the Associate Professor Tsuyoshi Kigawa. The group came to VIU to learn more about our Tourism Programs and to explore opportunities for future collaborations between VIU WLCE and their Center for Tourism Research. 
The group was hosted by WLCE Director Joanne Schroeder, the Acting Associate Dean - Faculty of Management - Rob Ferguson, Prof. Farhad Moghimehfar, and WLCE Development Assistant, Vanessa Moraes. After a meeting with the faculty, the group went on a campus tour, in which they visited the Faculty for International Education, VIU Library, the Malaspina Theatre, the Gathering Place, among other buildings. The group had lunch at the Cafeteria and in the afternoon they joined Prof. Farhad in the classroom to participate in the SLM 601 - Leisure and Sustainability class.
WLCE team is very pleased about having visitors from Wakayama University coming to get to know our work, and we look forward to collaborating with them in the near future.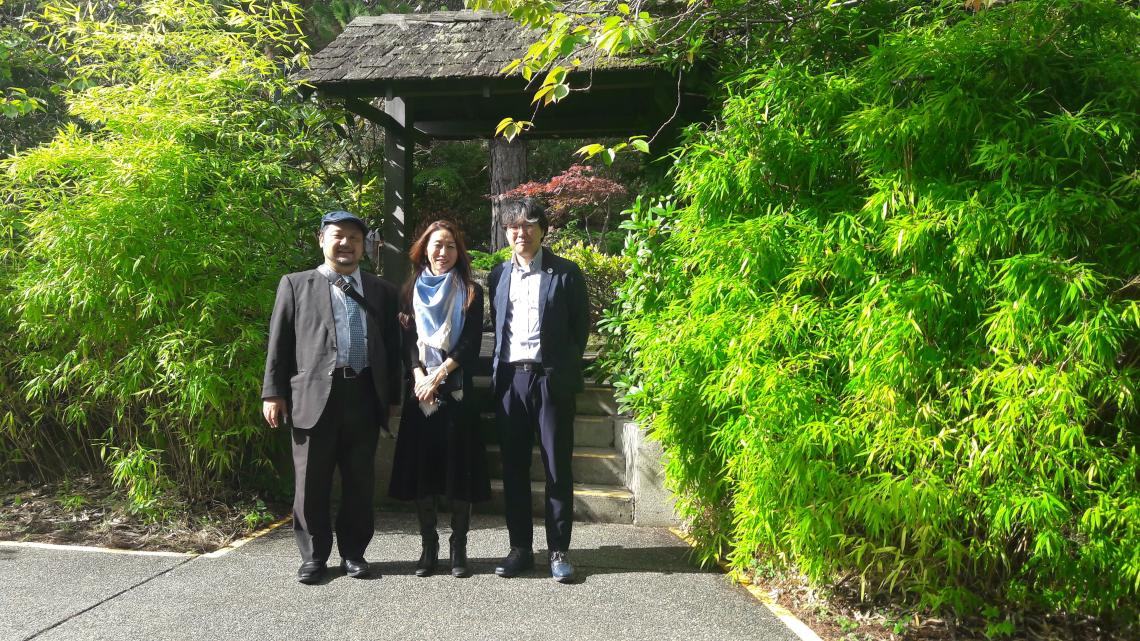 Prof. Kigawa, Ms. Nakamoto, and Prof. Ito from Wakayama University visiting the Japanese garden at VIU, during a campus tour.

Prof. Farhad Moghimehfar, Ms. Kazue Nakamoto, Prof. Joanne Schroeder, Prof. Eiji Ito, and Prof. Tsuyoshi Kigawa