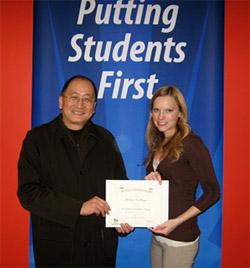 2006 Award Winner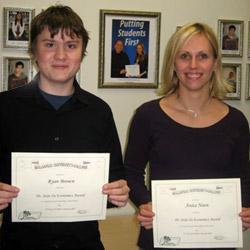 2007 Award Winners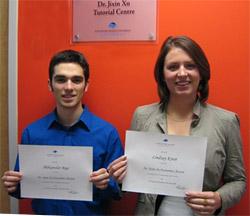 2008 Award Winners
Dr. Jixin Xu, a former Vancouver Island University Economics Professor, has generously established an endowment fund for an award to be given to a deserving Economics student. An annual award of $1,000 has been given since September 2003. There are now four annual awards of $1,000 available for VIU students who major or minor in Economics.
Preference will be given to students registered in the BA Major in Economics, although students in the BA Minor and the BBA with Concentration in Economics will also be considered.  The recipient(s) will be student(s) who have excelled in their studies and show great future potential.  The award winners must have completed the following courses, all of which are required for any of the above mentioned programs:
Economics 211
Economics 212
Math 161 or QUME 232
Math 121 or 191
Any two UD Economics courses
For further information, students are encouraged to contact the Economics Chair.