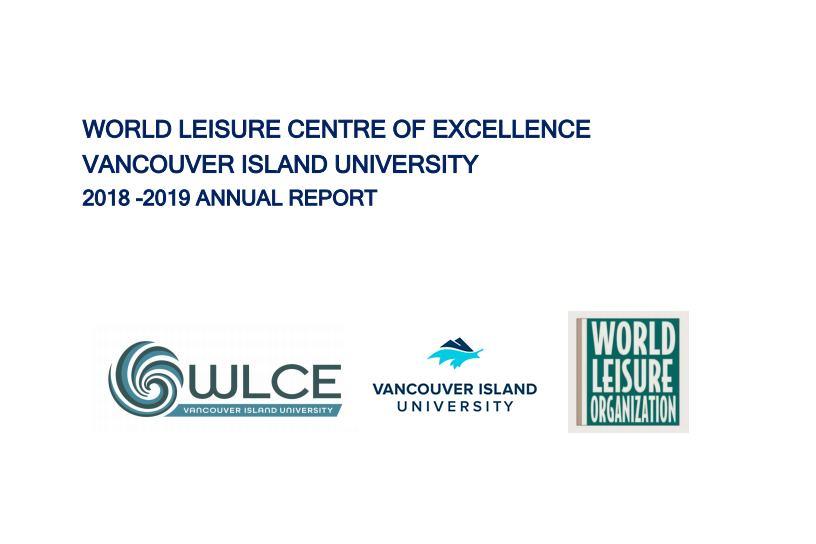 After a very productive year, VIU's WLCE is pleased to release its latest Annual Report. 
Download the 2018-2019 WLCE Annual Report and learn more about the WLCE activities in 2018 - 2019, including our Visiting Scholars program, students' field trips, research and scholarly activities, community engagement, and completed thesis.
We look forward to collaborating with the World Leisure Organization and the Network of WLCEs around the globe, engaging our students, faculty, and the community in meaningful discussions on sustainability and innovation in leisure.