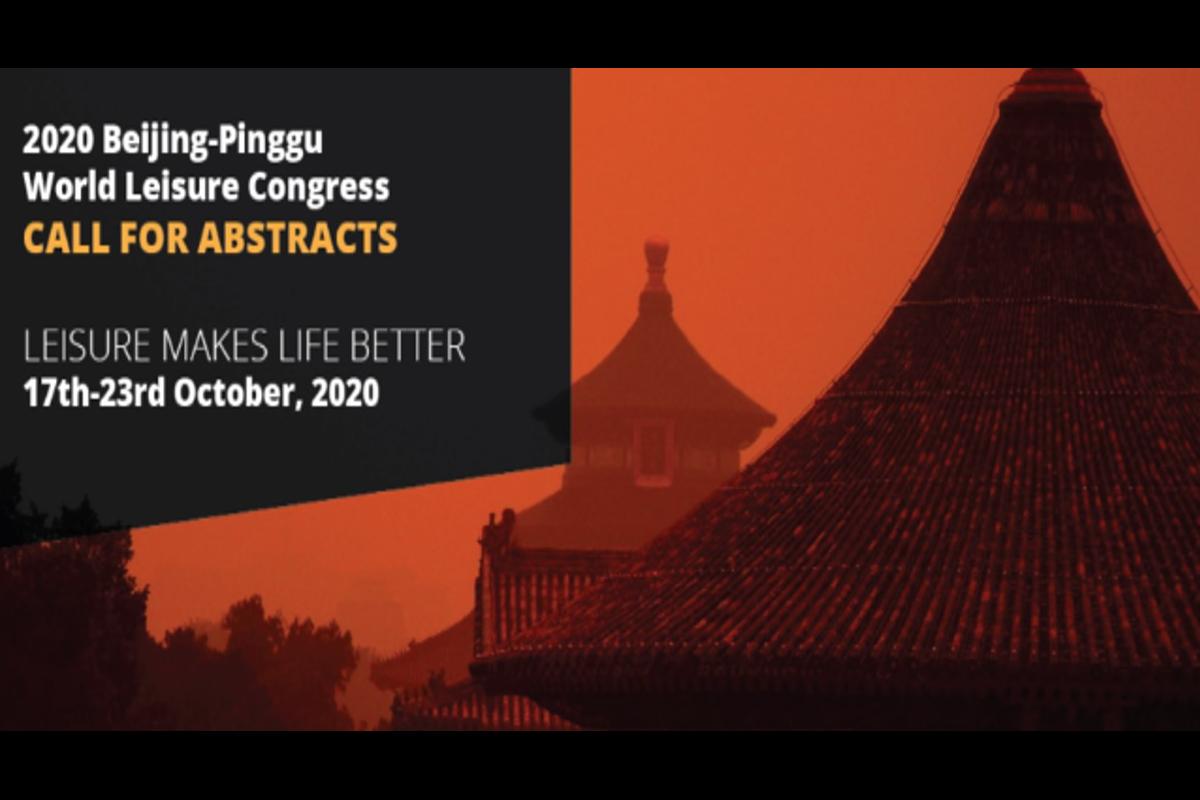 The 16th World Leisure Congress will be held in Pinggu, Beijing, from the 17th. to 23rd. October 2020 hosted by the Beijing City Government and co-organized by World Leisure Organization (WLO), Beijing Municipal Commission of Tourism and the Pinggu District Government.
The Congress, themed "Leisure Makes Life Better", aims to promote the concept of leisure for all and throughout the whole year. Located in Jinhaihu Town, the main venue consists of the convention and exhibition center, supporting facilities, and a zone for outdoor activities, among other facilities.
Thematic areas of the 2020 Beijing – Pinggu World Leisure Congress
Abstracts are invited on, but not limited to, the following topics:
Leisure and Agriculture
Leisure Diversity, Access and Inclusion
Leisure Education and Leisure Culture
Leisure, Tourism and Hospitality
Leisure Management for Social, Health, Wellness, Environment and Economic Outcomes
Leisure, Sport and Physical Activities
Leisure, Cities and Urbanization
Leisure and Well-being
Entertainment and Leisure
Leisure for Children and Youth
Leisure and Aging
Leisure and Innovation
Leisure and Gender
Community and Economic Development
The first abstracts submission deadline will be October 31, 2019.
The second abstracts submission deadline will be January 10, 2020.
The deadline for the submission of presentations' full texts will be April 30, 2020
NOTE: Foreign scholars are encouraged to submit your abstract within this first deadline, in order to have more time for the visa application process. 
For more information, please visit: http://worldleisure.org/wp-content/uploads/2019/07/WLC_2020_CALL-FOR-ABSTRACTS-FINAL_Website.pdf