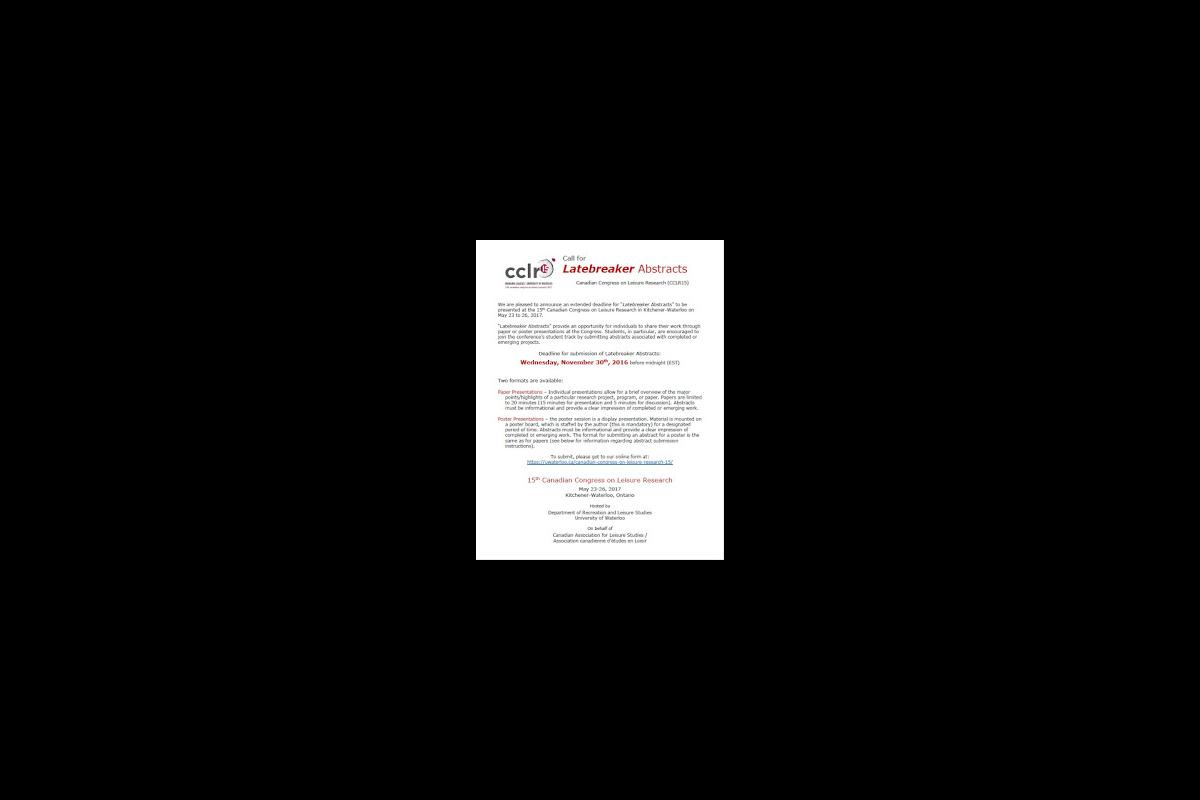 15th Canadian Congress on Leisure Research (CCLR15). May 23-26, 2017. Hosted by The Department of Recreation and Leisure Studies at the University of Waterloo.
Canadian Association for Leisure Studies / Association canadienne d'études en loisir is pleased to announce a call for "Latebreaker" abstracts!
These abstracts will provide more opportunities for individuals to share their work at the Congress. Students, in particular, are encouraged to join the conference's student track by submitting abstracts associated with completed or emerging projects.
The submission deadline for "Latebreaker" abstracts is Wednesday, November 30th, 2016 before midnight (EST).