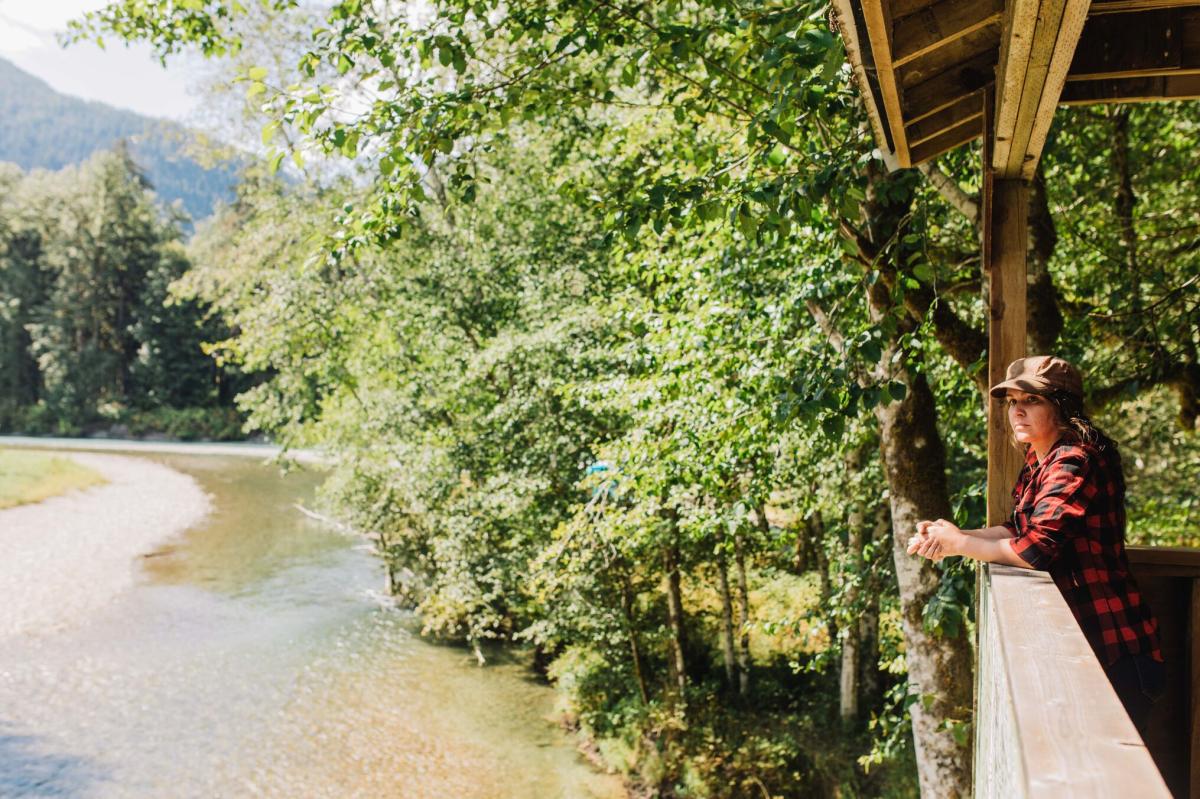 As part of her Indigenous Tourism course last year, Chyanne Trenholm made the decision to create a video on the opportunities and roles available in tourism for Indigenous youth. Trenholm is an Indigenous 4th-year student from Homalco First Nation in Campbell River, BC, studying Tourism Management at Vancouver Island University in Nanaimo.
The video was well-received by her classmates, and her instructor Dr. Suzanne de la Barre. Impressed by both the quality of the video and the significance of the message, Suzanne consulted with Chyanne on ways to prepare the video for a broader audience. With that goal in mind, Suzanne aired the video to her Aboriginal Ecotourism Training Program (AETP) cohort – made up entirely of emerging Indigenous tourism leaders in training – in February (2019) for additional feedback.
Chyanne made the suggested revisions over the summer, and the video was submitted to the Yukon First Nations Culture and Tourism Association (YFNCT) to be considered for inclusion in their annual Advancing Indigenous Tourism Conference (December 3 and 4, 2019, Whitehorse, Yukon). On December 3, Chyanne will join a youth panel and present her video to the conference audience, and share also her experience as a youth engaged in tourism. In her own words:
Nations need to get their youth involved in their culture to begin healing as many household do not practice traditional songs and dances as an effect of the generational impacts of residential schools. I have felt this loss in connection to my own culture as it was not entirely present growing up. I felt lost. It was not until 2018 when I worked for my nation's tourism operation, Homalco Wildlife Tours, where I learned about our history and developed a sense of pride.

I strongly believe that if youth are presented a chance to learn about their culture through immersion, than a process of healing and purpose can begin to form. If there is a strong culture present, then there can be a strong sense of pride.
To view Chyanne's video, "Engaging Indigenous Youth in Tourism" go to: https://www.youtube.com/watch?v=7C2yEHZ2mvo&feature=youtu.be
To find out more about the Yukon First Nations Culture and Tourism Association's annual conference, go to: 
https://www.eventbrite.ca/e/advancing-indigenous-tourism-conference-2019-registration-73501056639
http://yfnct.ca/news/2019-09-19-save-the-date-advancing-indigenous-tourism-conference-2019
Submitted by Suzanne de la Barre, Department of Recreation and Tourism, VIU.