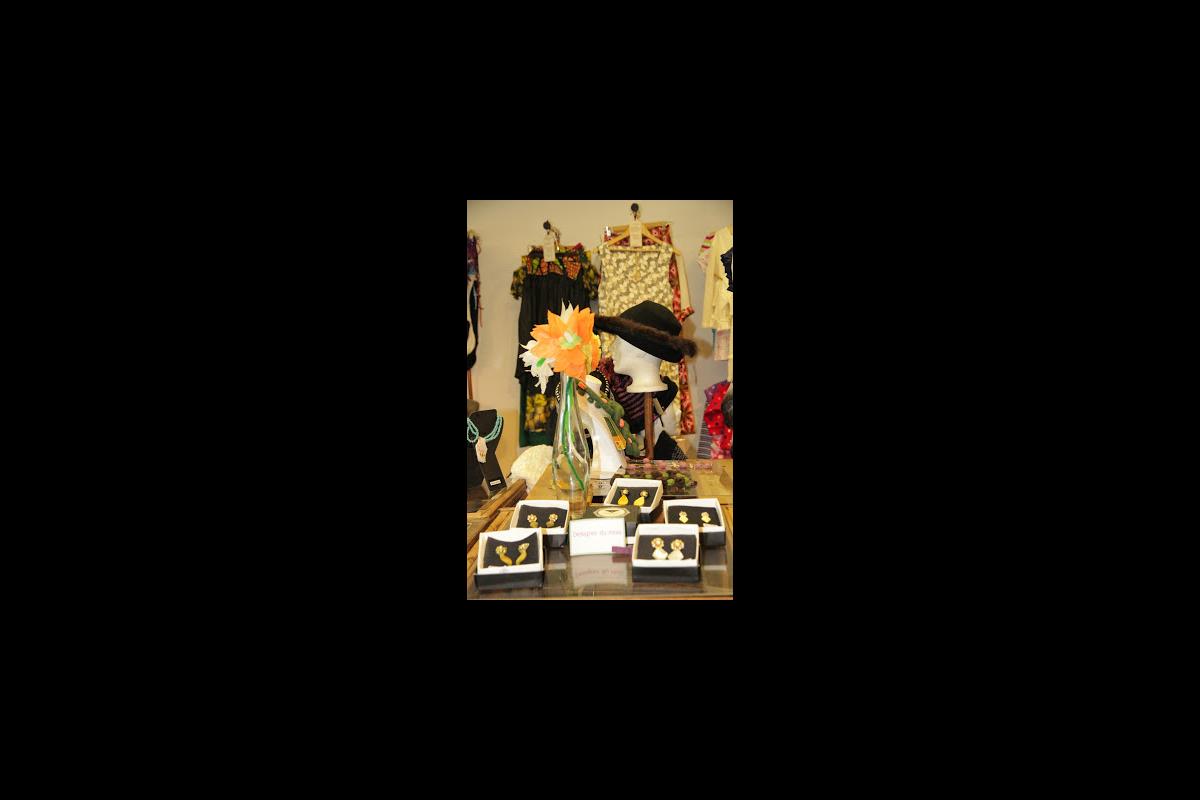 About FEM International 
FEM International is nonprofit organization based in Montreal. It works to promote ethical production and consumption in the fashion and textile industry, based on sustainable development principles. It is recognized by its customers and partners as a pioneer in fair trade and environmentally sustainable fashion in Quebec. Its mission is to empower women in Canada and around the world to reach their potential as individuals, community leaders and entrepreneurs and have better lives. 
It has created strategic plans to achieve this goal. First, it provides women with the training on socially and ecologically responsible entrepreneurship. Second, it helps designers to find ethical markets to sell their fair trade products and helps them to build their own pop-up shops. Also, it organizes awareness events during the course of the year to educate people on some crucial issues like fashion's ecological footprints, sustainable fashion and conscious consumption. It recruits local and international volunteering to get involved in some projects and programs in the developing countries. Finally, it arranges to carry on business with partners in North America and abroad to educate and empower less privileged people through integrated methods to initiate and implement progressive social and environment changes. 
Ethik-BGC
Ethik-BGC is a social economy project of FEM International that dedicates a space to promote, diffuse and educate local and international fashion designers about entrepreneurial projects in ethical fashion and sustainable development. In addition, this incubator has partnered with fair trade artisans and ethical fashion designers in the developing world to design a collection of ethical and eco fashion. It helps them to gain exposure and finance their progression independently by providing easily accessible retail opportunities via its store. 
My responsibilities during the internship
I worked with FEM International as Project Assistant in the main office in Montreal for six weeks. I was responsible of helping the board of directors to ensure the project is completed within timeline and budgetary restrictions. I typically performed tasks such as writing reports, conducting research, and collecting data. My main responsibilities can be highlighted as followed:
Complete database of ethical fashion events in Canada, USA.

Support the online platform transition.

Develop the product testing- date and survey.

Support in the sales and events organized through the internship.

Complete database of boutiques in Montreal, Toronto and Ottawa for ethical fashion products and create promotional materials to further contact stores.
Thoughts on my experience
I believe that ethical fashion is on the rise and

the emergence of the green fashion business model has increased the introduction of trend leading to products that have less impact on the nature and the community (Turcotte, 2011)

. 
I attended some events that were organized by FEM
and I would like to point out that
business owners and consumers are becoming more concerned about the fashion industry and its negative impact on our planet. 
 EFM also works to educate young consumers on how to buy, use and dispose of garments sustainably through the ASE (Another Style of Engaging) which is a campaign that aims to raise awareness among high school students about the real cost of fast fashion and the negative consumption habits. I participated in this project and it was informative experience as I got a chance to meet teachers, students and NGOs leaders and hear different perspectives.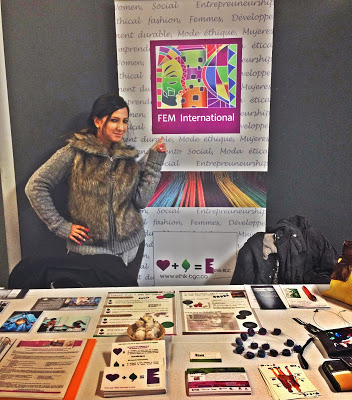 FEM is endeavoring to move the fashion industry towards more responsible modes of design, manufacturing, distribution and marketing, in the hopes that adjacent brands and NGOs might also follow in its footsteps. 

The pictures below show some of the products of the ethical designers.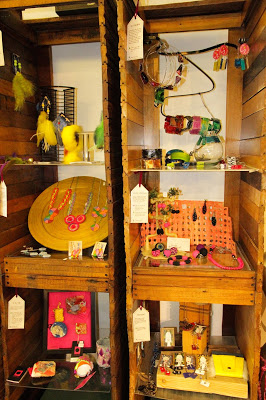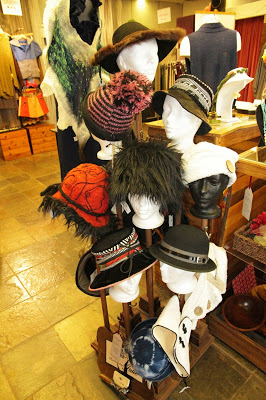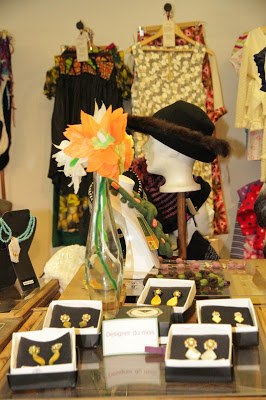 My work experience has taught me an important lesson that we can protect our planet and its inhabitants through fashion. In fact, ethical fashion is a
positive contribution
to the marketplace. It reduces the environmental
effects
while creating positive economical and social outcomes for underprivileged societies.  Lis Suares the director and cofounder of FEM International
says"
the fashion industry is a worldwide, multi-billion business and fashion never goes out of style. It is mainstream, multinational, multicultural, multiethnic and multi-budget. It touches people's lives all over the world."(Personal communication, 2013) 
My last thought goes to FEM talented team members
, I am grateful to be surrounded by such courageous, passionate people that share and care about the ethical fashion. The admirable
work done helps to create beautiful changes
in the world. 
References 
Turcotte, M. (2011, Summer). Ethical consumption. Canadian Social Trends, , 20-29.