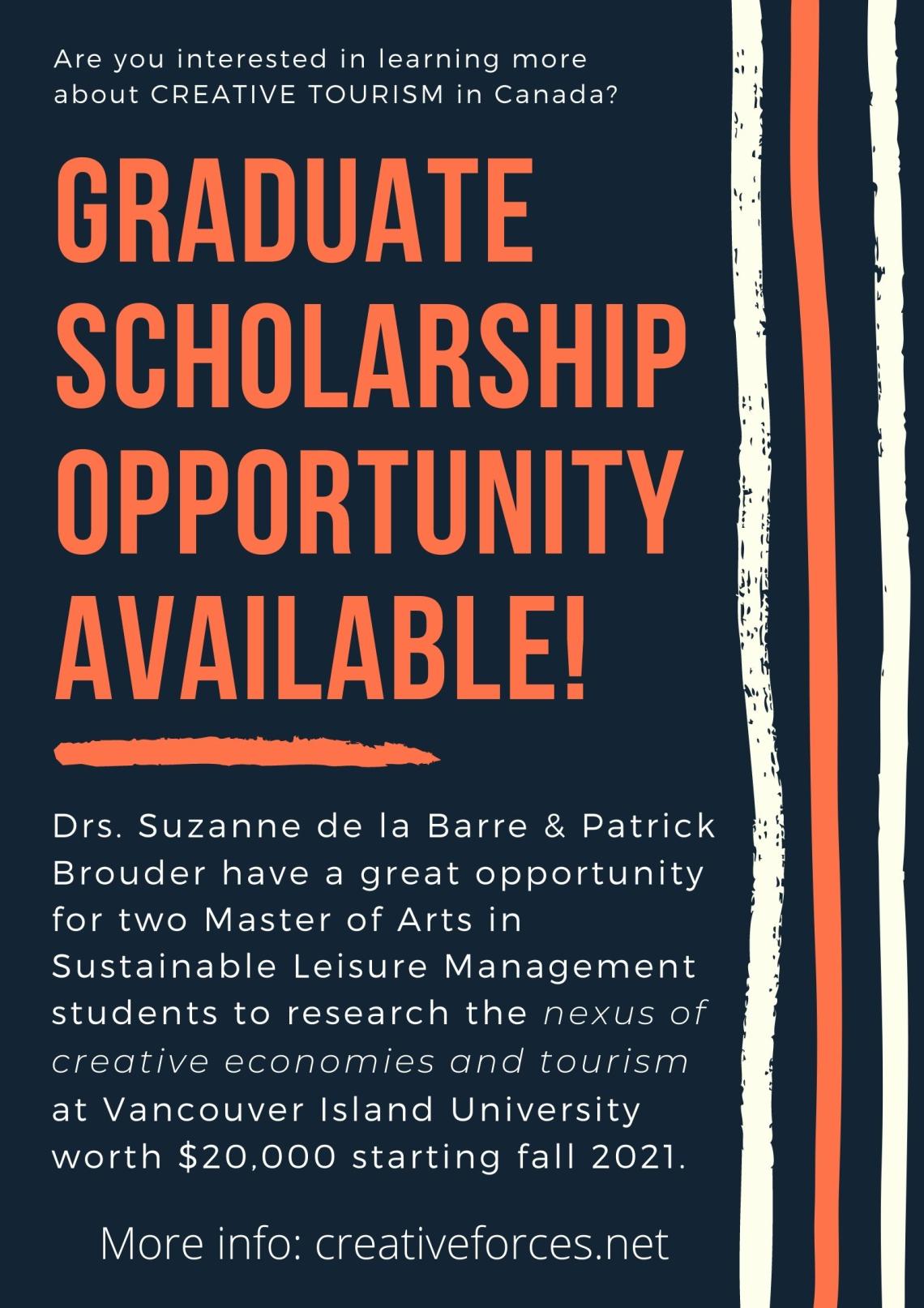 Drs Suzanne de la Barre and Patrick Brouder are offering two graduate scholarships starting Fall 2021. The SSHRC funded project examines the role of the cultural and creative economies in rural and remote communities where place-based development has been central to building community resilience.
The successful candidates will receive a substantial scholarship package during the two-year program and with the delivery of key outcomes totaling approximately $20,000 for their studies in the program and fieldwork in northern BC/Yukon.
Do you love the arts and culture? 
Does 'the North' excite you?
Want to join our team? Apply now!
Access the information about the scholarship 
here.