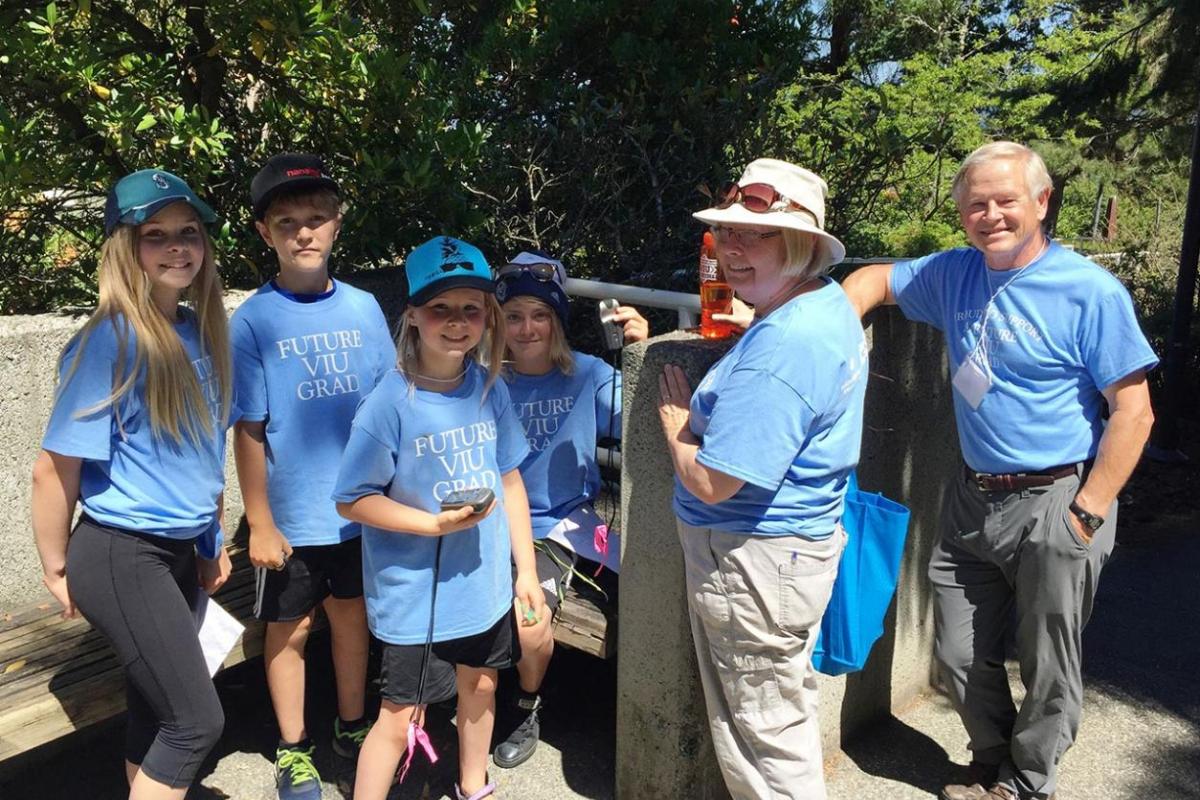 GrandKids University is an incredible 2-day program that offers children ages 7 – 13 and their grandparent a chance to get a taste of VIU. Enrol in a "Major" and spend two days participating in four 2-hour classes in that Major. Over the past 10 summers, grandparents and their grandkids have enjoyed spending time together, learning cool things, and becoming familiar with VIU. 
The Department of Recreation and Tourism Management and VIU WLCE are supporting the GrandKids University 2019. Our 'Major' is: 
Adventure for Living! 
Access to beautiful outdoor places to play has never been better in B.C. with over 1,000 natural protected areas and roughly 30,000 km of trails! The 'Adventure for Living!' Major will reinforce the value of outdoor recreation in B.C. and its' important role in supporting the health and well-being of individuals, families and communities. Come learn why millions of visitors and residents participate in outdoor recreation every year across our region!
Anticipated activities include:
Learn more about outdoor recreation opportunities on Vancouver Island
Design a 'Family Adventure Plan' for your next outdoor recreation adventure
Enjoy a guided interpretive forest walk with an Instructor from VIU's Department of Recreation and Tourism Management
Enjoy a guided canoe experience on Westwood Lake with VIU Outdoor Recreation Coordinators
Be part of the excitement this year and join us for two amazing days at Vancouver Island University's Nanaimo campus!
Thursday, July 4 and Friday, July 5, 2019
For more information, please visit: https://adm.viu.ca/grandkids-university