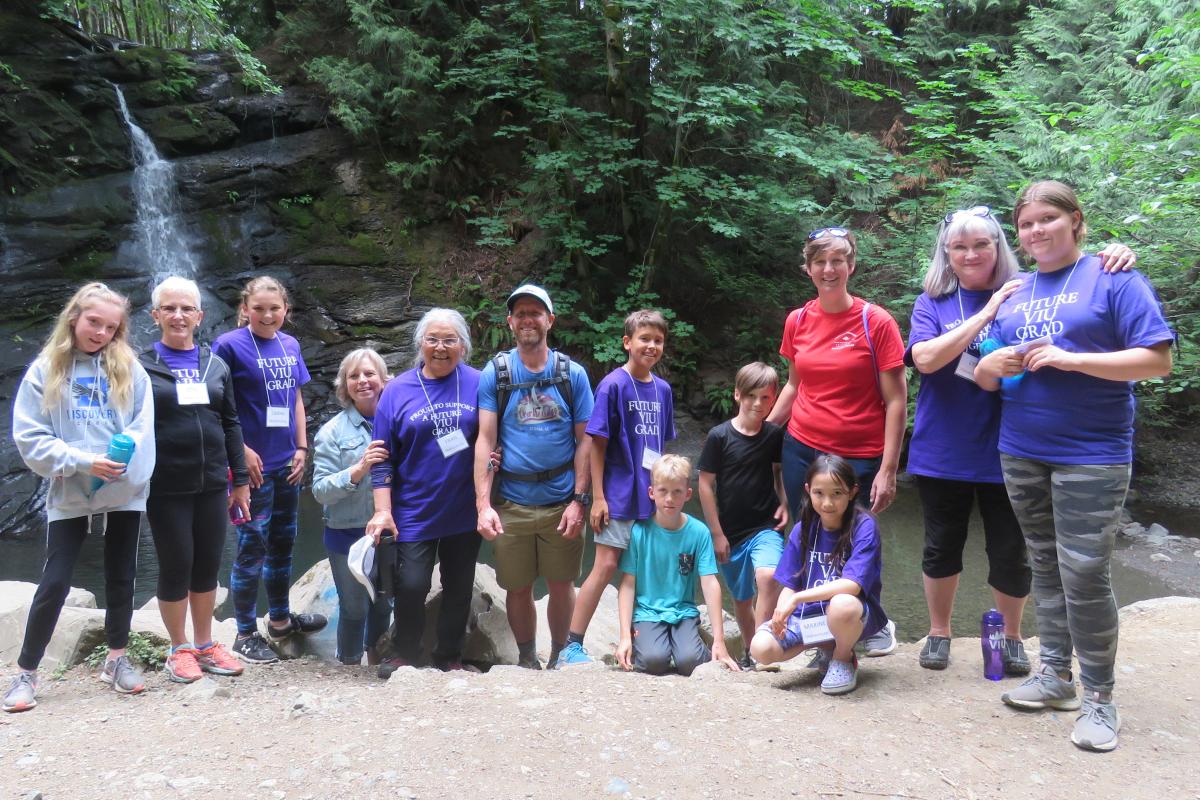 Adventure for Living
The Recreation and Tourism Management Department, with the support of VIU Outdoor Recreation and WLCE, joined the 2019 GrandKids University. The facilitators Amanda Johnson, Vanessa Moraes, Matt Kellow, and Farhad Moghimehfar conducted the activities of the 'Major' Adventure for Living in a very fun and informative way.
The program was divided in two days and the participants received a lecture on Outdoor recreation, created their on plan for an adventure, went hiking at Colliery Dam Park, and went on a paddling session at Westwood Lake, where they could try canoeing, kayaking, and SUP (stand up paddle). In the final session, the kids and their grandparents presented their adventure plan to the group and received some suggestions from the other participants. It was also the time for final comments and general feedback on the program. The experience was very positive as kids got to experience new activities with their grandparents and other kids in the great outdoors. The facilitators brought to the discussion the value of outdoor recreation in B.C. and its' important role in supporting the health and well-being of individuals, families, and communities. In addition, the group discussed the importance of being prepared for an outdoor adventure by planning it accordingly and being aware of the risks. 

Check out some pictures of the hike at Colliery Dam Park and the paddling session at Westwood Lake: