Save the Date - Wednesday March 31, 2021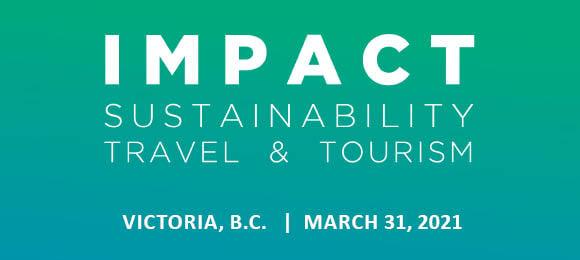 Wednesday, March 31, 2021 - 8:30 am - 10:00 a.m. PST 
Please join us for an incredibly impactful 1.5 hours as we take a deeper look at the tourism recovery opportunities ahead:
Marsha Walden, President and CEO, Destination Canada

Keith Henry, President and CEO, Indigenous Tourism Association of Canada and IMPACT Co-Chair

Katie Briscoe, President, MMGY Global
Moderated by:
 Paul Nursey, President and CEO, Destination Greater Victoria and IMPACT co-founder.
Welcome by IMPACT Co-Chair Marion Joppe, Travel and Tourism, Research Association and Professor, University of Guelph.

Our dream to create a legacy for regenerative tourism in Canada is unchanged. Our path to achieving that legacy is currently "under construction." Join us as we discuss strategies for recovery, review the latest research on traveller sentiment and address our new reality of higher expectations, for and of visitors.
Delegate Takeaways:
Attendees understand the potential paths to recovery and the key milestones of which to be aware.

Attendees have a better understanding of the key markets and types of travellers who will be the first to feel confident travelling again.

New expectations of traveler social responsibility are understood.

Setting clear expectations for behaviour of guests and the industry (key for building trust with communities and residents.)

Discussion around how can Canada continue to position itself globally as a sustainable destination focused on a tourism industry that enables Canadian culture to thrive and place-based regenerative economies to emerge through travel and hospitality done exceptionally well.



Registration is free but all participants must register 

here

 by March 29, 2021.