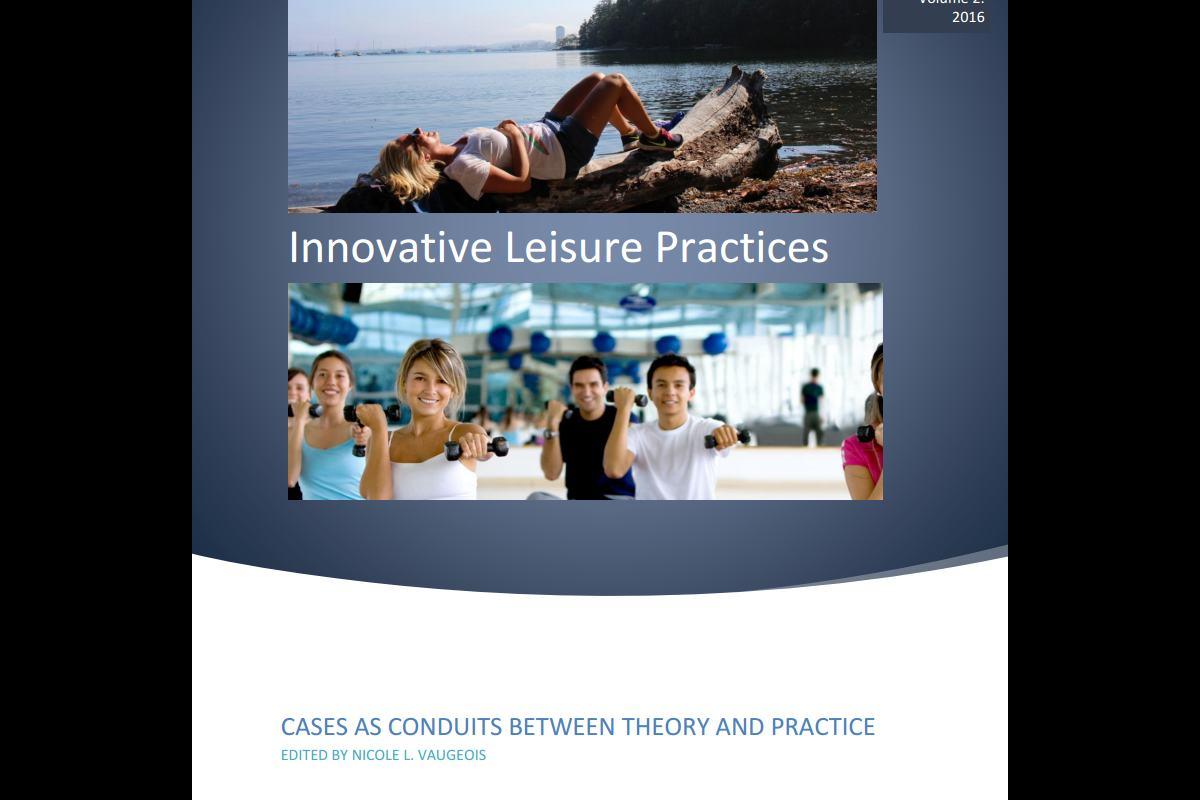 Cases as Conduits Between Theory and Practice
Volume 2 - December 2016.
The WLCE is pleased to present the second volume of Innovative Leisure Practices.
The volume contains 5 case studies profiling innovative practices including:
Implementing organizational change: A case study of a leisure professional association's structural change, to remain relevant to its members as well as in its support of the profession (J. Joy James and Melissa S. Weddell)
Active Offices: Changing workplace culture by "Breaking up the Day" (Dwayne Sheehan, Tracey Martin, Nishan Sharma, Chloe de Grood and Trevor Day)
Understanding recreation and leisure as a vital component in employee health and wellness programs: A case study of a university-based leisure education program (Cait Wilson, Melanie Gauci and Sandra Negley)
Placemaking through deep cultural mapping: The Where is Here? Project (Nicole L. Vaugeois, Sunny Rosser, Sharon Karsten, Alanna Williams and Pam Shaw)
Cultural heritage, leisure and citizenship: A case study of La Boqueria food market in Barcelona, Spain (Montserrat Crespi-Vallbona and Marta Dominguez Pérez)
The volume is intended to provide faculty, students, and practitioners with cases where innovative ideas or initiatives have been pursued in different contexts. Each case includes learning outcomes and discussion questions that will aid faculty to use them in the classroom. We encourage you to use the case studies and to share them widely with your network.