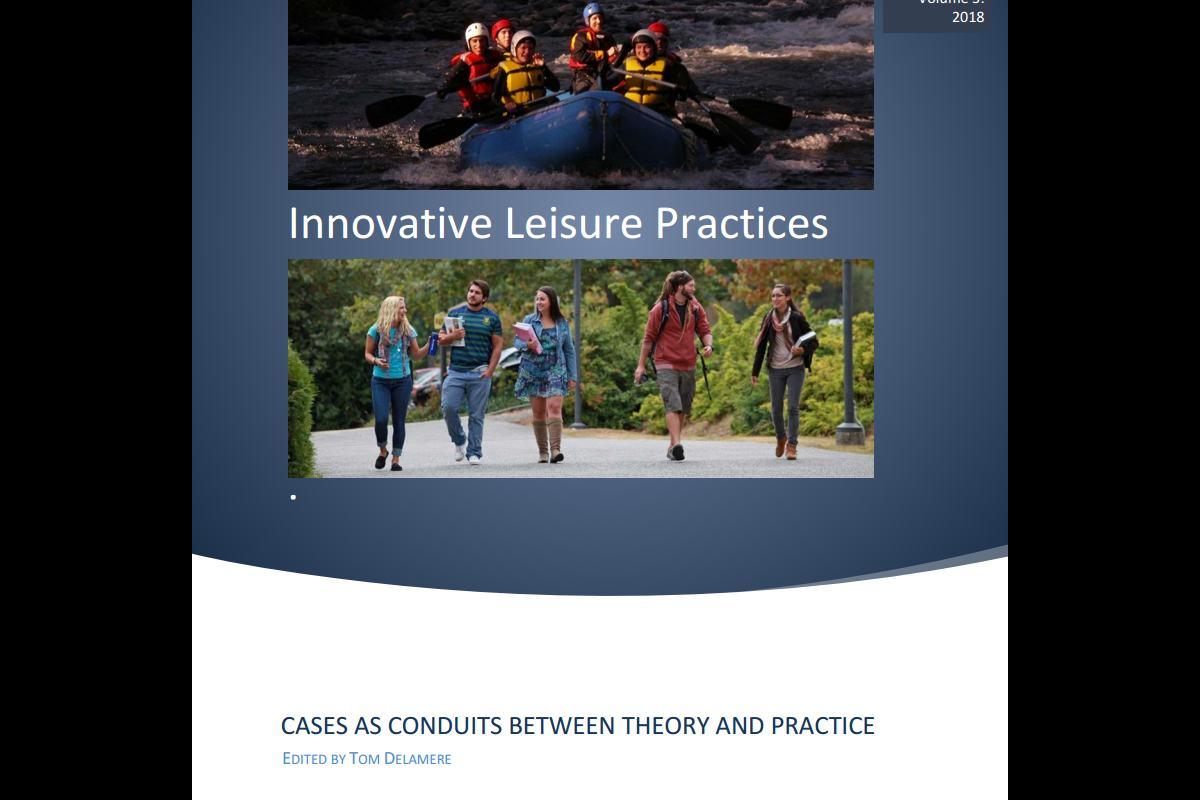 Cases as Conduits Between Theory and Practice
Volume 3 - February 2018.
The WLCE is pleased to present the third volume of Innovative Leisure Practices. The volume contains 7 case studies profiling innovative practices including:
Helping families play: Development of a framework for family recreation programming (Sarah Taylor Agate, Joel Agate, and Dorothy Schmalz)
The social practice of Care Hotel Vacations (Bertine Bargemon, Grey Richards and Marleen van Charante-Stoffelen)
Creating a logical model of positive youth development through a multiple instrumental case study (Evan Webb and George Karlis)
Organizational revitalization: A case study of a leisure professional association creating an action plan for change: Part 2 (Melissa Weddell and Jana Joy James)
Work integrated learning as a tool for Therapeutic Recreation students in the first year of their undergraduate degree (Charlise Bennet and Stewart Alford)
Journey to Churchill Interpretive Exhibit case study: Innovation in evaluation (Jill N. H. Bueddefeld, Christine M. Van Winkle, and Mary Benbow)
Edmonton's WinterCity Strategy: Enhancing winter living through innovative leisure practice in a northern Canadian city (Elizabeth A. Halpenny and Nicole L. Vaugeois)
The WLCE intention, with the release of this volume, is to share examples of innovative practices in leisure and to provide a platform for the exchange of ideas and discussion around these varied examples. The cases presented in the 2018 edition of Innovative Leisure Practices are varied in nature, and represent a diverse range of relevant interests and practices.