Monir Shahzeidi and Lliam Broderick are the recipients of the BCGS 2020 -21 - Congratulations!!
Congratulations to MA Sustainable Leisure Management students Monir Shahzeidi and Lliam Broderick, recipients of the British Columbia Graduate Scholarship. Each student was awarded $15,000 to assist with their graduate research. The students will share their knowledge with the VIU community during Research Week, and we look forward to learning more about their research and path as emerging leisure scholars.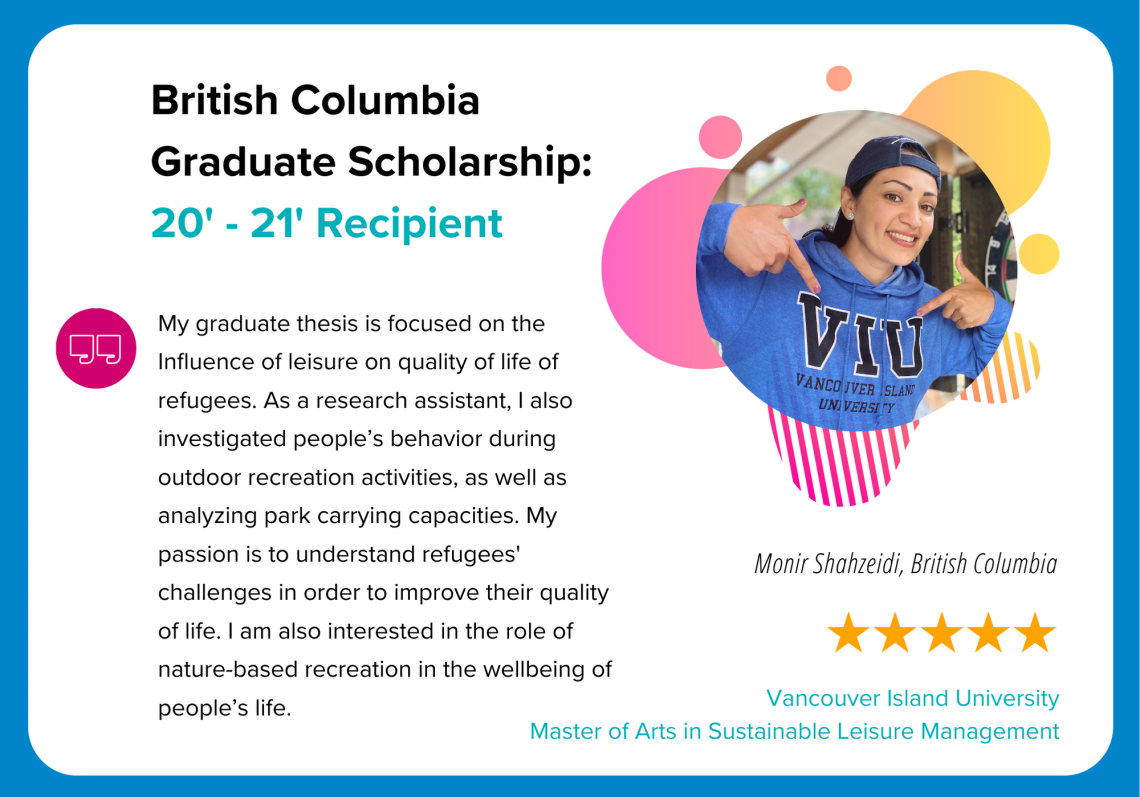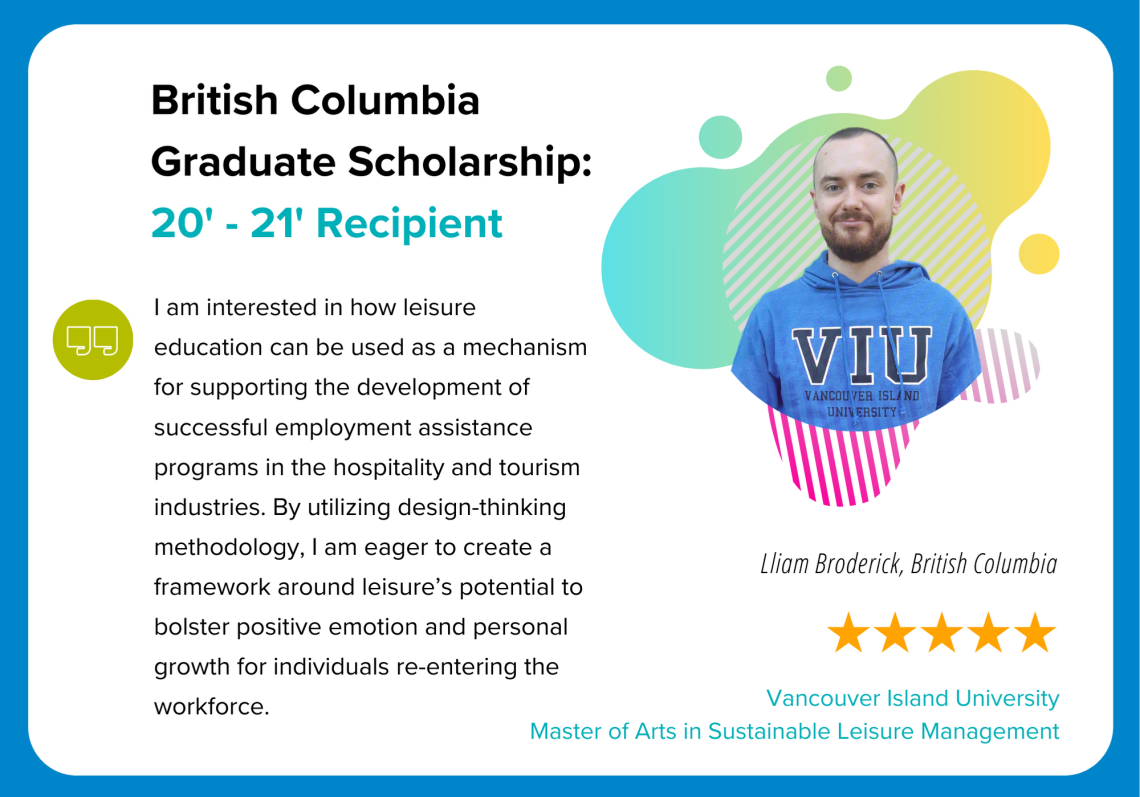 About the Award
The Ministry of Advanced Education, Skills and Training (the Ministry) has provided funding ($180,000) to Vancouver Island University (VIU) for competitive, merit-based graduate student scholarships. This funding is intended to support scholarships through March 2021. These scholarships are part of a larger cohort of funding provided by the Ministry to enable institutions across British Columbia to attract the best graduate students and to increase their ability to compete for students who are leaders in their field. 
For more information on the BCGS Program, please visit research.viu.ca/british-columbia-graduate-scholarship