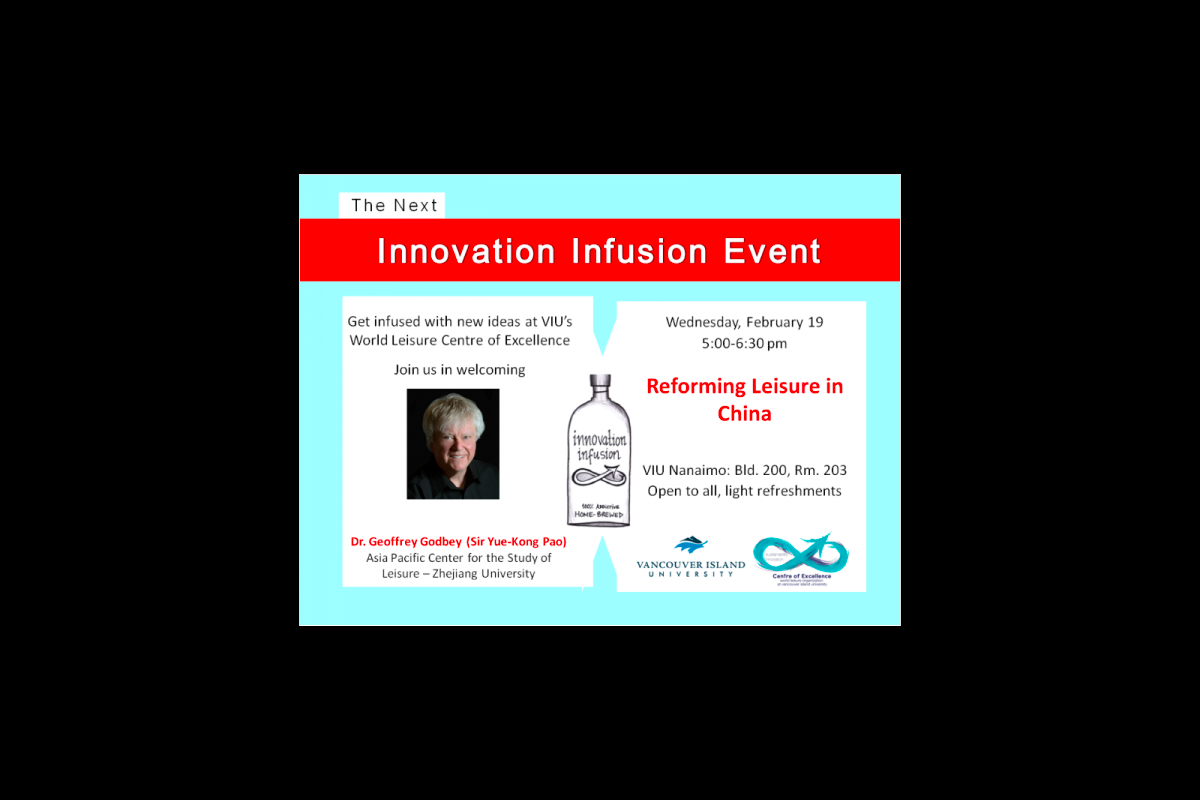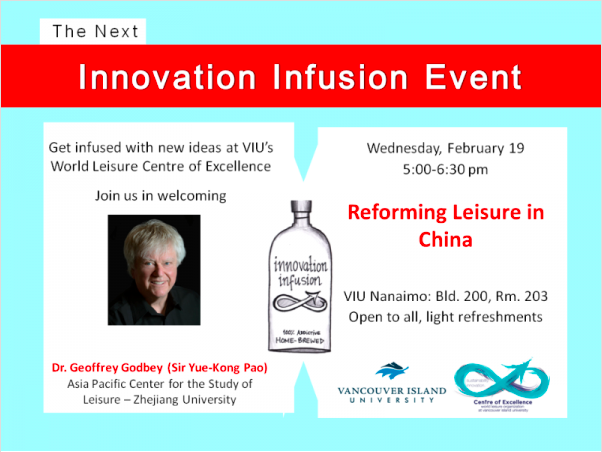 The Speaker
Dr. Geoffrey Godbey is a consultant, speaker, and Professor Emeritus in the Department of Recreation, Park and Tourism Management at Penn State University. The author of ten books and over 100 articles concerning leisure, work, time use, aging, recreation and parks, tourism, health and the future, he is the past President of the Academy of Leisure Sciences.
Previously a faculty member at the University of Waterloo in Ontario, Canada, Godbey has undertaken research for the American Association of Retired Persons, the US Forest Service, the National Recreation Foundation and the Robert Wood Johnson Foundation. He has been a consultant to the National Science Foundation, State Government of Sao Paulo, Brazil, US Department of the Interior, as well as many advertising agencies and public and private recreation, park and tourism organizations. Godbey has testified before committees of the United States Senate and the President's Commission on Americans Outdoors. A frequent public speaker to diverse groups, he has given invited presentations in twenty-four countries.
He also advised and was the spokesperson for Hampton Inn's Year of 1,000 Weekends campaign as well as serving on Hilton Hotel's Leisure Time Advocacy Board. From 2002-2004, Godbey helped develop the LifeTrail, a series of stretching and strengthening stations for older adults, for Playworld Systems, Inc. Currently he an advisor on the future of leisure for The Next Thousand Years Project, sponsored by the Foundation for the Future.
Recently, he has conducted research on the impact of ethnic change on outdoor recreation, relations between health and use of leisure, and the impact of changing demographics on the tourism function of the National Park Service. Read more... 

The Topic
Dr. Geoffrey Godbey's presentation will be about Reforming Leisure in China.



China is in an era in which leisure is a reality for many.  In urban China, a five day workweek and three holiday periods have raised the issue of free time and its use. This talk examines leisure in China and what might be done to improve opportunities for leisure in daily life. North America, it is argued, does not serve as a good model for leisure in China.

What is an Innovation Infusion Event?
Throughout the academic year, visiting scholars and guest speakers such as Stephen Wearing offer public presentations, which fulfil part of the mandate of the World Leisure Centre of Excellence (WLCE) at Vancouver Island University to offer both our students and our community the opportunity to learn from the experiences and research of local, national and international scholars and practitioners through public presentations. Innovation Infusion Events are free and open to all. Light refreshments will be provided.