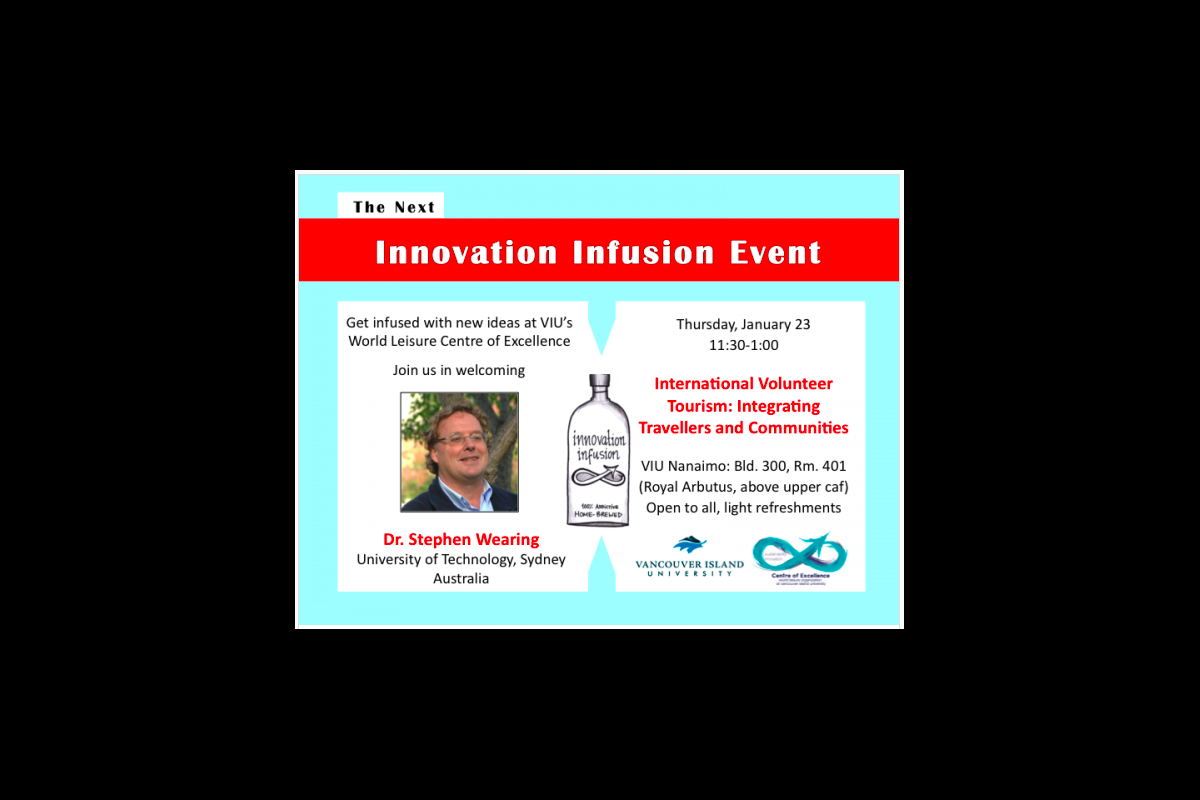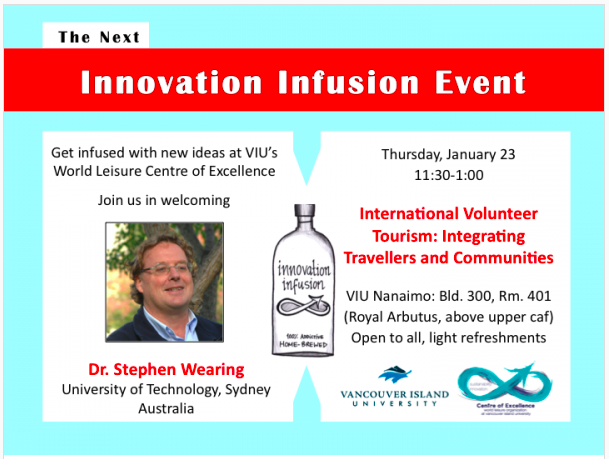 The Speaker
Dr. Stephen Wearing is an associate professor at the University of Technology, Sydney (UTS) in Australia. He is recognized by industry and government for his contributions to Parks and Leisure, Volunteer Tourism, for services to Youth, Conservation and Community, and for his teaching both nationally and internationally. Dr. Wearing has authored 10 books in the field of leisure and tourism, over 50 refereed papers, and a wide range of industry-based articles. He is the editor of the journal 'Parks and Leisure Australasia,' an associate editor of 'Annals of Tourism Research' and 'World Leisure Journal,' and he serves on numerous steering committees.
The Topic
During his presentation, Dr. Wearing will discuss the criticisms of international volunteering and volunteer tourism, introduce several initiatives that respond to these criticisms, and address the implications for international volunteering and volunteer tourism sector. The presentation will be based on Wearing's latest book, entitled International Volunteer Tourism: Integrating Travellers and Communities (S.L. Wearing & N. McGehee, 2013, CABI).
What is an Innovation Infusion Event?
Throughout the academic year, visiting scholars and guest speakers such as Stephen Wearing offer public presentations, which fulfil part of the mandate of the World Leisure Centre of Excellence (WLCE) at Vancouver Island University to offer both our students and our community the opportunity to learn from the experiences and research of local, national and international scholars and practitioners through public presentations. Innovation Infusion Events are free and open to all. Light refreshments will be provided.