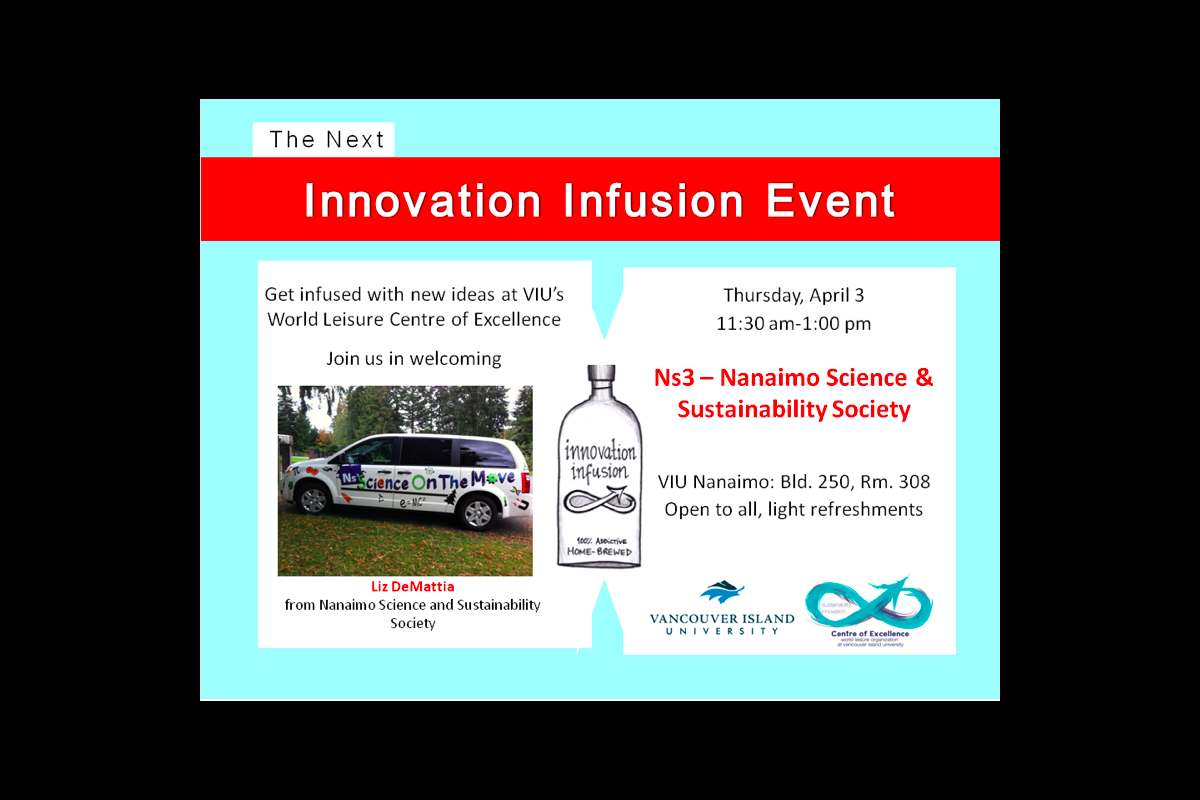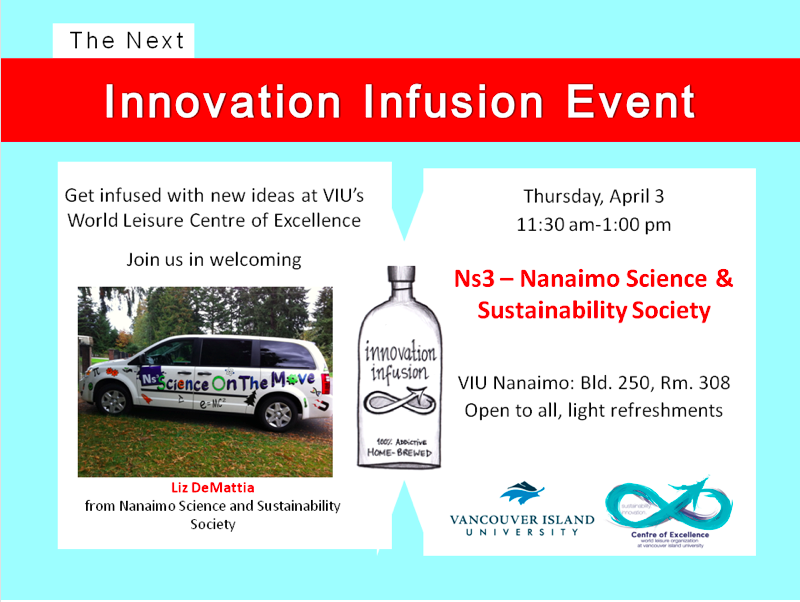 The Speaker & The Topic

The Nanaimo Science and Sustainability Society – NS3 – is a non-profit society founded in 2010 by two women in science -- Liz DeMattia, an ecologist, and Sue Durnin, an environmental consultant. The mission of the NS3 is to inspire children and develop their interest in science and sustainability through hands-on learning. Key to this mission is conducting community outreach through educational programs and building an interactive science centre for the central Vancouver Island community. Working with a diverse group of collaborators, the NS3 currently provides a wide variety of science outreach programs through their Science on the Move mobile science van, including community science days, after-school programs, in-school programs, summer camps at VIU. In addition to their mobile programs, the NS3 is working with Tourism Nanaimo to secure a space for an interim science centre – NS3's science studio.

For more information about the NS3 visit their website (ww.nanaimoscience.org) or Facebook page.
What is an Innovation Infusion Event?
Throughout the academic year, visiting scholars and guest speakers such as Liz DeMattia offer public presentations, which fulfil part of the mandate of the World Leisure Centre of Excellence (WLCE) at Vancouver Island University to offer both our students and our community the opportunity to learn from the experiences and research of local, national and international scholars and practitioners through public presentations. Innovation Infusion Events are free and open to all. Light refreshments will be provided.