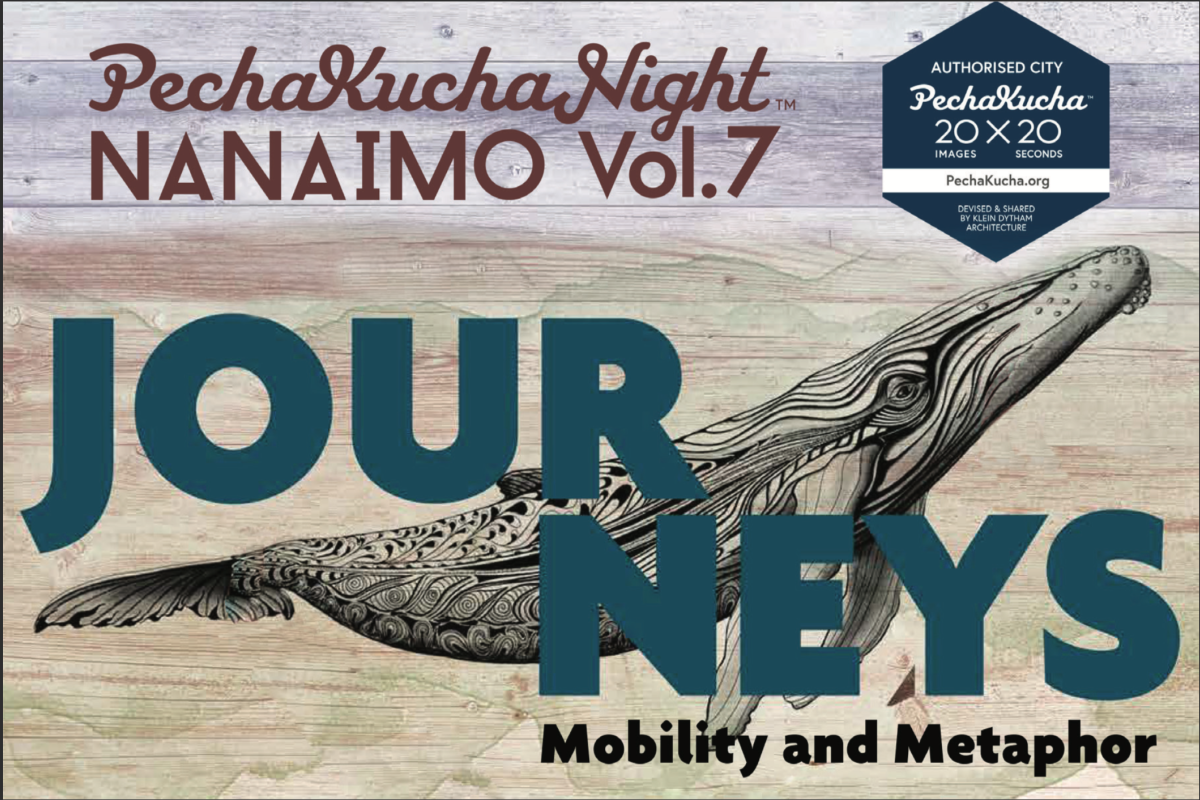 PECHAKUCHA IS BACK!
Movement, transition and change have forever alighted the imagination and provoked fundamental truths about what it means to be human.
Join us on Monday, November 19 for Journeys: Mobility and Metaphor, a PechaKucha night that will explore how we move and are moved, whether through a transformative travel tale, unexpected adventure, or a spiritual quest.
WHEN: Monday, November 19, 2018, 7:00 p.m. to 9:30 p.m.
WHERE: Nanaimo Museum, 100 Museum Way, Nanaimo, B.C.
WHAT: PechaKucha presentations, local beer, wine and spirits, lights eats and good times! https://www.pechakucha.org/cities/nanaimo
HOW: $20 general, $15 students & seniors: https://www.eventbrite.ca/e/pechakucha-nanaimo-vol-7-tickets-50835328837