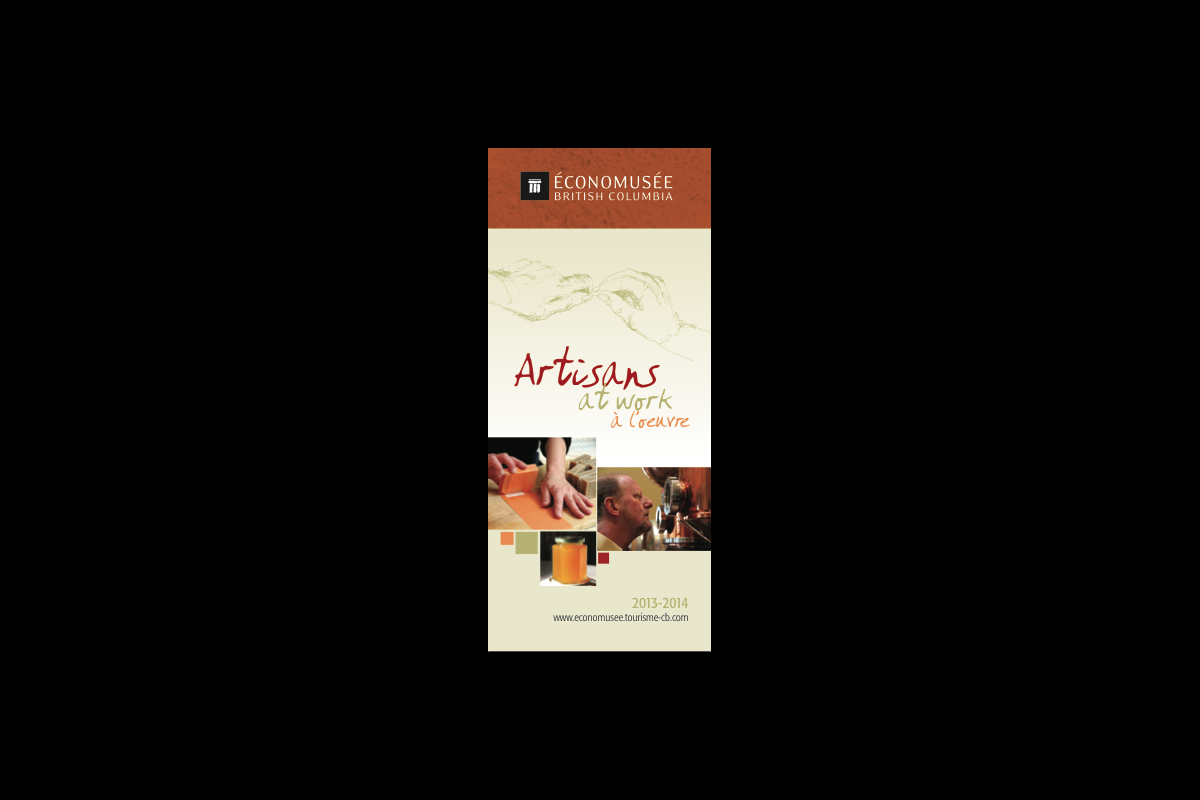 In April of this year, I started a summer-long internship with
Économu
sée
 British Columbia, an initiative of the not-for-profit Société de développement économique de la Colombie Britannique (SDE). 
Subsidized by the federal program Young Canada Works, positions like these help Canadian students between the ages of 18 and 29 find internships in their areas of study. 
Eight weeks have managed to slip by, and as part of my commitment to the Field Experience component of the Master of Arts in Sustainable Leisure Management, I'm reporting back on some of the skills I've acquired and lessons I've learned since the start of my internship.
One of the most time-consuming jobs at a not-for-profit organization is... (yes, cringe...) writing grant applications! Applying 
for a 
Knowledge Synthesis Grant 
from the Social Science and Humanities Research Council (SSHRC) of Canada was indeed 
my first task when I began my internship, an experience that taught me that sometimes there's no time to learn the ropes--it's just about holding on for dear life and doing your best. This grant application was a collaborative effort between Vancouver Island University (VIU) in Nanaimo and Économusée British Columbia. We felt proud of what we submitted and look forward to knowing the results sometime this month!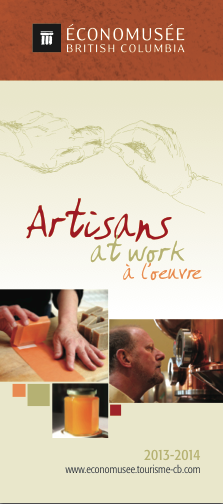 Another one of my responsibilities has been to create an online visitor experience survey for the two Économusée
® sites on Vancouver Island:
Hazelwood Herb Farm
and
Merridale Ciderworks
. While our graduate courses in Research Methods prepare us for the theoretical side of survey design, in practice, it's been much more about coordination and strategic planning; how to get people to notice that we have a survey, when and where to promote it, designing incentives (such as a draw to win a selection of products) to get people to participate, etc. And then there's the overall management of it all: going to the sites every week to collect the ballots, sending out the survey, helping those with technical difficulties, coordinating visiting times with site owners, and you get the picture. The lesson here has been to stay on top of it, take good notes, keep a calendar, and have regular communication with... everyone involved. It sounds so simple--almost silly--but with many other projects on the go, I've found time management to be one of the greatest challenges of this internship.
The last project I'll share with you today has been the creation of the first Newsletter for the Économusée BC
Artisans at Work
 Initiative. It's taken about a month to compile, compose, design and review all the information, to translate it into French, and to finally publish it. It was released just this morning--sent to over 700 recipients across Canada and internationally and it's been really exciting for me to actively learn about everything this organization has done since its inception in BC in May 2012. If you're interested to see the final result, here it is:
Économusée BC Newsletter - July 2013 - No. 1
Thanks for taking the time to read PART 1 of my Field Experience trilogy!
Monica Shore
M.A. Candidate, Sustainable Leisure Management
World Leisure Centre of Excellence, VIU
Personal Blog: monicashore.com/blog
Twitter: @MoniShore