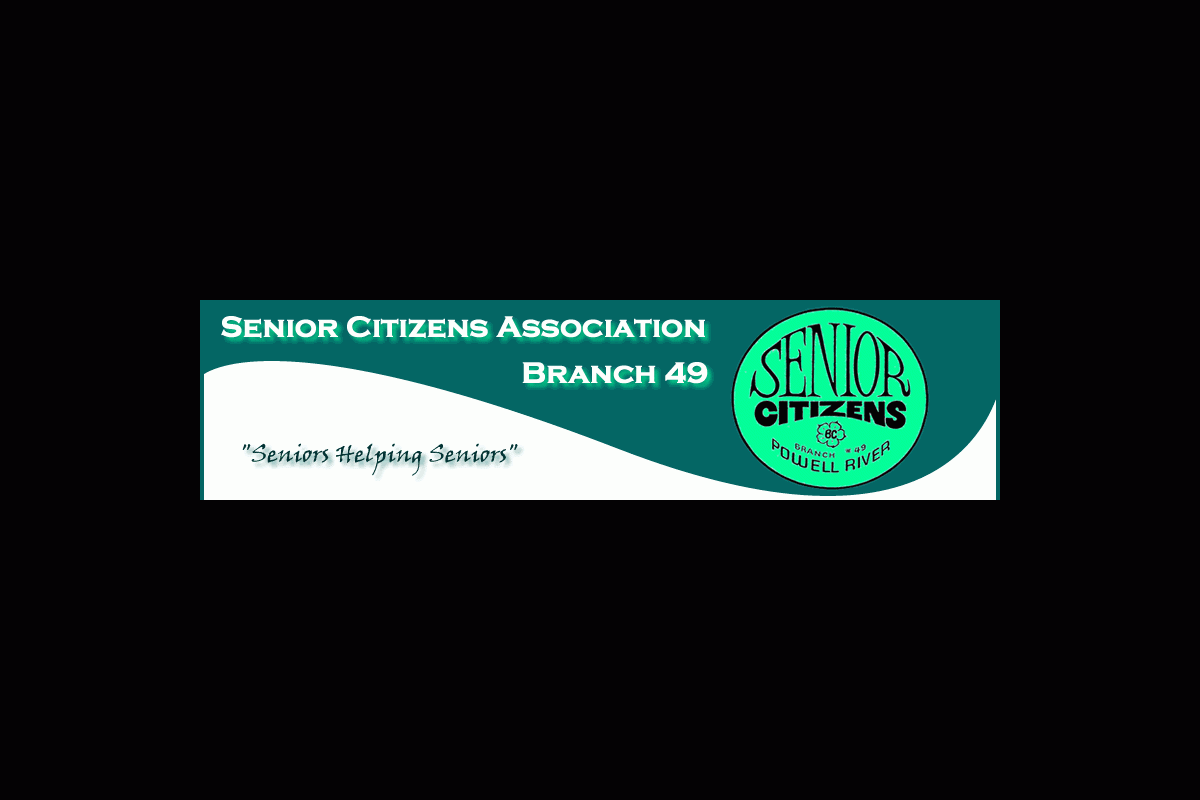 Engaging the Elderly in Volunteerism
By Ming Kei (MK) Yeung

Source: http://www.powellriverseniors.ca/
Powell River and Sechelt are two place attractive for seniors. Firstly, they have gentle winters and cool summers (Meidinger & Pojar, 1991). Secondly, their convenient locations contribute to their attraction. Precisely, Powell River is 145 KM and Sechelt is 50 KM from Vancouver. Thirdly, compared with the average housing coasts in Vancouver, $923,700 for a single detached house in 2013, the lower average housing coasts in Powell Rive, $263,916 for a single detached house in 2012, make the elderly easily accessible to settle in this city (Jang 2013; City of Powell River, 2013). Fourthly, Sechelt views its high ratio of senior population as an advantage to attract senior migrants, rather than as a burden (http://secheltseniors.com/ideas.html). Thus in fact, the big number of senior citizens is a double-edged sword. Similarly, now that they can be the service-takers, they can be service-providers to satisfy the existing and increasing demand of senior services in these two communities.

With regard to recent statistics, Powell River and Sechelt have a large population of seniors whose demand for senior services is already very high (City of Powell River Background Report, 2013; Jackel, 2010). Moreover, a continuous increase of senior population is expected from three sources, local increase, intra-province migrants and inter-province migrants.

In order to satisfy the existing and increasing demands from seniors, the governments are supporting senior voluntary organizations to provide services because Powell River and Sechelt are in shortage of a younger population and these organizations are able to give seniors what they need, and also because the diversity of interests, demands and supplies can not be balanced only by the government. This reality means that many voluntary organizations need to take on more responsibilities. And they are already providing more volunteering opportunities to produce services and more considerate services to elders. However, the number of organizations and volunteers, the categories of services, and the on-line information provided by these organizations are far from enough.

The United States of America is a model of recruiting senior volunteers and letting them make good use of their skill in voluntary activities so that more service, especially considerate services, can be provided to the needy senior by senior volunteers. In 2007, the USA successfully recognized 77 million Baby Boomers as as a resource of community services producers and tried to recruit them according the features of this generation (Corporation for National and Community Service, 2007). As the volunteers from this generation have a pronounced feature that they prefer to volunteer with what they are good at or specialize in, an aging policy suggestion from the White House suggested that Baby Boomers' professional skills and experience be made good use of and respected (Eisner, 2005). Also, Eisner (2005) believed that online media was an useful tool to connect senior volunteers and volunteering opportunities in the USA. So different voluntary organizations in Powell River and Sechelt can increase the recruitment of senior volunteers by persuading elders to volunteer in the positions geared towards their previous professional expertises through media. By this way, not only can recruitment of senior volunteers be improved, but also senior volunteers can be categorized and distributed to serve needy elders with more considerate services according to their expertise's.
Download the full report
here.


References

City of Powell River Background Report. (2013). Official Community Plan Update. City of
Powell. River Retrieved from: http://powellriverocp.files.wordpress.com/2013/02/pr-ocp-b
ackground-report -12-feb-2013.pdf

Corporation for National and Community Service, (2007), Baby Boomers and Volunteering:
Findings From Corporation Research. Retrieved from: http://www.nationalservice.gov/site
s/default/files/documents/boomer_research.pdf

Eisner, D., (2005). Engaging Baby Boomers in Meeting the Challenges of the 21st Century.
Retrieved from White House Conference on Aging Policy Recommendations: http://w
ww.nationalservice.g ov/pdf/WHCOA_05_0517.pdf

Jang, B., (2013 ). Vancouver house sales roar back. The Globe and Mail (Index-Only), pp.
B.3.Consider how a full-fledged campaign to sell Sechelt for retirement could benefit all

Jackel, S., (2010). Sechelt Residents 50+ Survey: Report to the community. District of Sechelt. Retrieved from: http://www.district.sechelt.bc.ca/Portals/0/Public%20Document%20L
ibrary/Studies%20and%20Reports/Sechelt%2050plus%20Survey%20Report%20-%20A
pril%202010.pdf


Meidinger, D. V., & Pojar, J., British Columbia. Ministry of Forests.Research Branch, &
British Columbia. Ministry of Forests. (1991). Ecosystems of british columbia. ( No. 6.).
Victoria, B.C: Research Branch, Ministry of Forests.