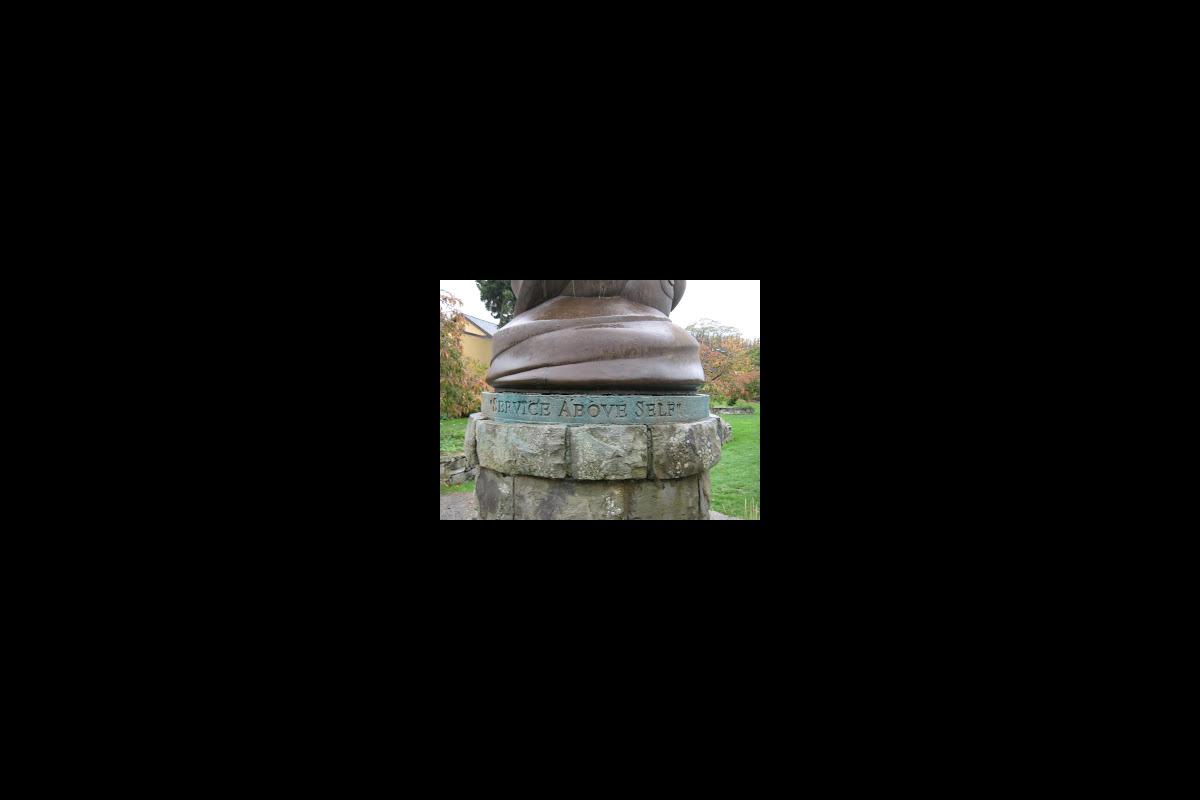 By Kelcie Jessen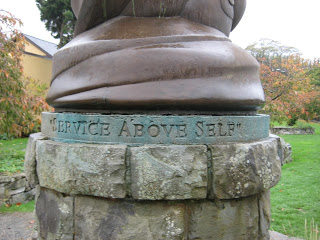 Salt Spring Island is and unincorporated electoral area that is governed by the Capital Regional District (CRD) and the Islands Trust. This structure of government has contributed to a strong volunteer culture, as volunteers run many services that municipalities take for granted. Volunteerism is very important to sustainability on Salt Spring Island. It is an effective way to bring people with diverse backgrounds together to tackle sustainability issues, and to create a sense of community and mutual support. There are several nonprofit organizations on the island that deal with sustainability, and they volunteer run. For example,
Transition Salt Spring
is a group that initiates and funds projects in the community that aim to reduce oil consumption. One project is the
Island Pathways
that encourages non-motorized transportation throughout the island. The
Gulf Islands Alliance
is another volunteer run organization that works along side the Islands Trust to preserve and protect the land on the Southern Gulf Islands. In addition, volunteers have a profound economic impact. World wide, volunteer work is valued at 1.348 trillion US dollars (Salamon et al., 2011). Volunteers in British Columbia contribute 169 billion hours of volunteer work per year, and this is equivalent to 88, 000 full-time jobs (
Volunteer Salt Spring
, 2006). In order for volunteer organization to survive and continue striving towards sustainability, it is important to retain and recruit volunteers.
Retaining volunteers is essential to the sustainability of volunteer organizations. In order for volunteers to stick around they need to know they are making a difference within the community. This means if volunteers are putting a lot of time and energy into a project, and it does not change the current situation, they are likely to drop out. The
Salt Spring Island Foundation
(SSIF) conducted a
Community Needs Survey
in 2011 and found that the number one barrier to organizations not reaching their goals was a lack of funding. If organizations are not able to reach their goals, then the volunteers can become discouraged and leave the organization. From the results of the Community Needs Survey, the SSIF is encouraging similar organizations to work together. This would decrease the competition over volunteers and the limited funds.
Recruitment is also essential to the sustainability of nonprofit organizations. Volunteers on Salt Spring Island often volunteer for more than one organization. This could become problematic because some volunteers may not allocate enough time to a project to get it done in a timely manner. Therefore, it is important to recruit more volunteers to take on some of the workload. Volunteers with the Gulf Islands Alliance serve a 6 year term. After this period of time, the volunteers can either step down, but often do not have a replacement, or they continue to volunteer past the 6 year period. This can often be exhausting, and volunteers can suffer from burn out from taking on too many tasks over a long period of time.
Leviton et al. (2006) conducted a case study on Faith in Action (FIA) in the United States. FIA is a foundation that funds many nonprofit organizations worldwide. FIA is made up of several interfaith congregations, as well as social service, health and civic organizations. The case study was used to determine the sustainability of the organizations that received grants from the FIA. If the organization was able to survive after the grant money ran out, the organization would be considered sustainable. Of the organizations they surveyed, 62% were able to survive. The organizations that were able to survive were able to reach certain survival thresholds. They were able to retain 20% of their volunteers from the previous year, recruit 15 new volunteers per year, and maintain a funding base of $25, 000 through diverse funding sources. The sustainable organizations were able to reach these thresholds by working together with coalitions, training, offering a diversity of services, and having frequent meetings.
Salt Spring Island is very proud of their volunteer culture, and they are doing some innovative things to implement sustainable solutions. In order for them to continue to succeed in driving for a sustainable world, volunteer organizations should aim to recruit and retain volunteers so the organizations can continue to function, but in doing so they should also work together with other organizations and share their resources.
Kelcy Volunteer