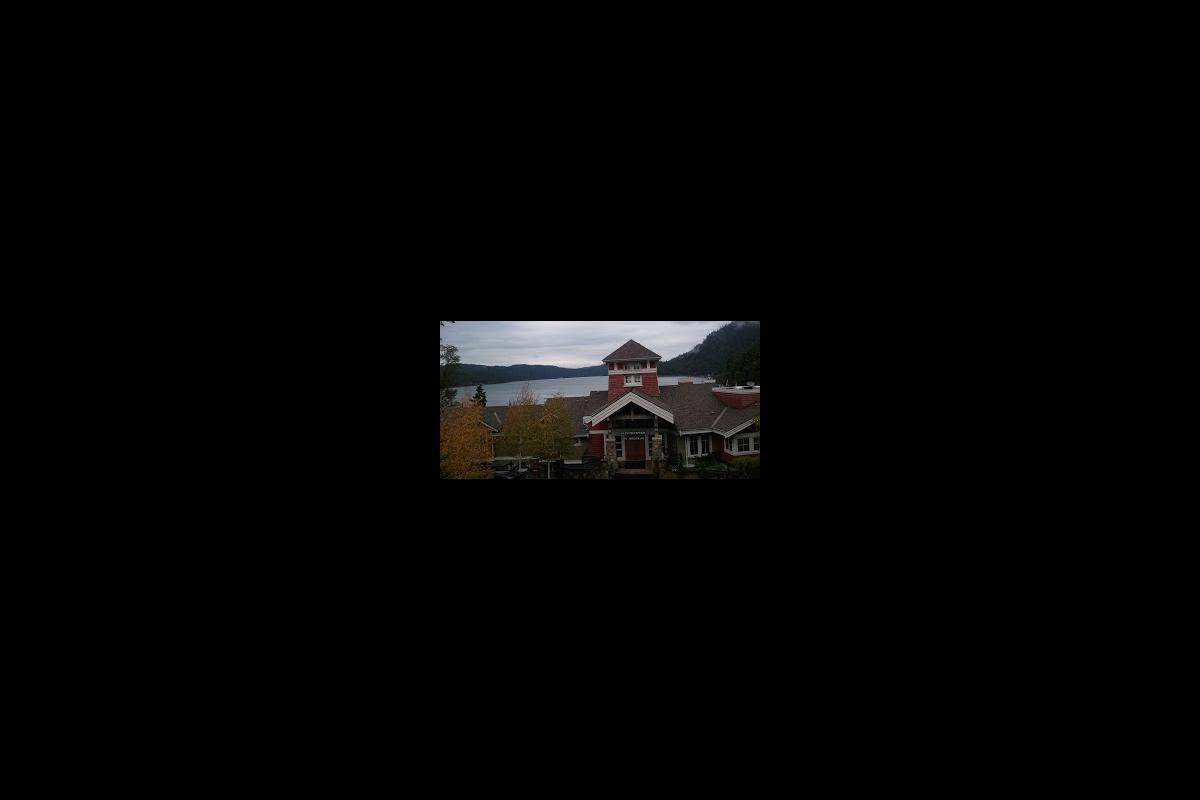 By Gordon Clark
On a recent field trip to Salt Spring and Pender Island, British Columbia, our Sustainable Leisure Management class had the opportunity to learn about innovative sustainability initiatives. The trip was at the end of October. We talked to many people and walked on many farms. The people we met told us how nice the weather was on the Gulf Islands. I didn't understand why because it rained all week. I would know; I was walking on the farms. Standing in the cold rain makes me think. I thought about how the nice summertime weather and the wet winter weather on these islands influence people's perception of this place.
A few people who lived on the islands mentioned that they not only noticed the weather differences throughout the year, but they mentioned that it was an issue with their organizations. It seemed that few tourists would visit these places in the winter, relative to the summer. This seems to echo in the social energy levels of the islands. While the islands are busy summer spots, it rains all winter.
I kept thinking: if seasonality has such an influence on these islands, why not analyze it. I did. The kind staff at Poets Cove Resort and Spa sent me their room rates throughout the year. I analyzed these rates against seasonal geographic data and seasonal tourism industry data. I found that Vancouver Island accommodation revenues are very closely correlated with weather trends in the area. Poets Cove's room rates are closely correlated also, although not as closely. In the off-season Poets Cove did not lower their rates as low as the total Vancouver Island accommodation industry did in revenue below their mean levels.
Without poking too sharply, it seems that tourism vendors, among many vendors on these islands feel the bust of summer and barrel of winter. If the study that I performed using data from Poets Cove, local weather, and tourism industry data suggest anything, it suggests that in the 'tourism' season is very similar to the geographic seasons. Guess which is dependent. I suspect that this might hold true to some degree for tourism industries that facilitate the outdoors and are located anywhere in the world but on the equator.
Mobilizing this knowledge into action: it would seem that places that are dependent of industry seasons, that are dependent of geographic seasons, might consider looking to geography, the base provider and root of seasonality, for answers. If rain is in the forecast all winter, find energy in the rain (on the West coast). Find activities that people enjoy regardless of the weather. Better yet: find activities that are complimented by winter weather.
Or consider finding energy indoors, away from the rain. Not all destinations look outwards to nature, all the time. While I appreciate when indoors are reflective of the outdoors, as much as anyone, nobody likes too much rain.
When Whistler BC saw that skiiers need snow on the mountain and couldn't ski in the summer when there wasn't any, they quickly learned that Mountain Bikers don't want snow, but dirt on the mountain. They now have a successful summer biking season. When Whistler's weather is terribly rainy (Oct-Nov), they have indoor shopping seasons. Although Whistler is a winter resort, it is hardly a winter-only resort. Whistler understands and utilizes its geography to best facilitate industry. Other places, recognize.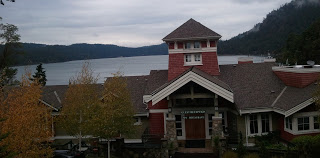 Considering sustainable development all of this fowl weather, how sustainable is any development that is made in nasty weather? Who would want to go to it? If a development is going to be useful, it must be appreciated enough throughout the year. If that development happens to involve the outdoors, it ought to consider geography because factors of geographies can pour influence into the way we experience things. If a development is going to be used, it is likely more sustainable than a development that goes unused. Geography facilitates and influences sustainability and sustainable development. So does sustainable development depend on geography. Even in the rain.