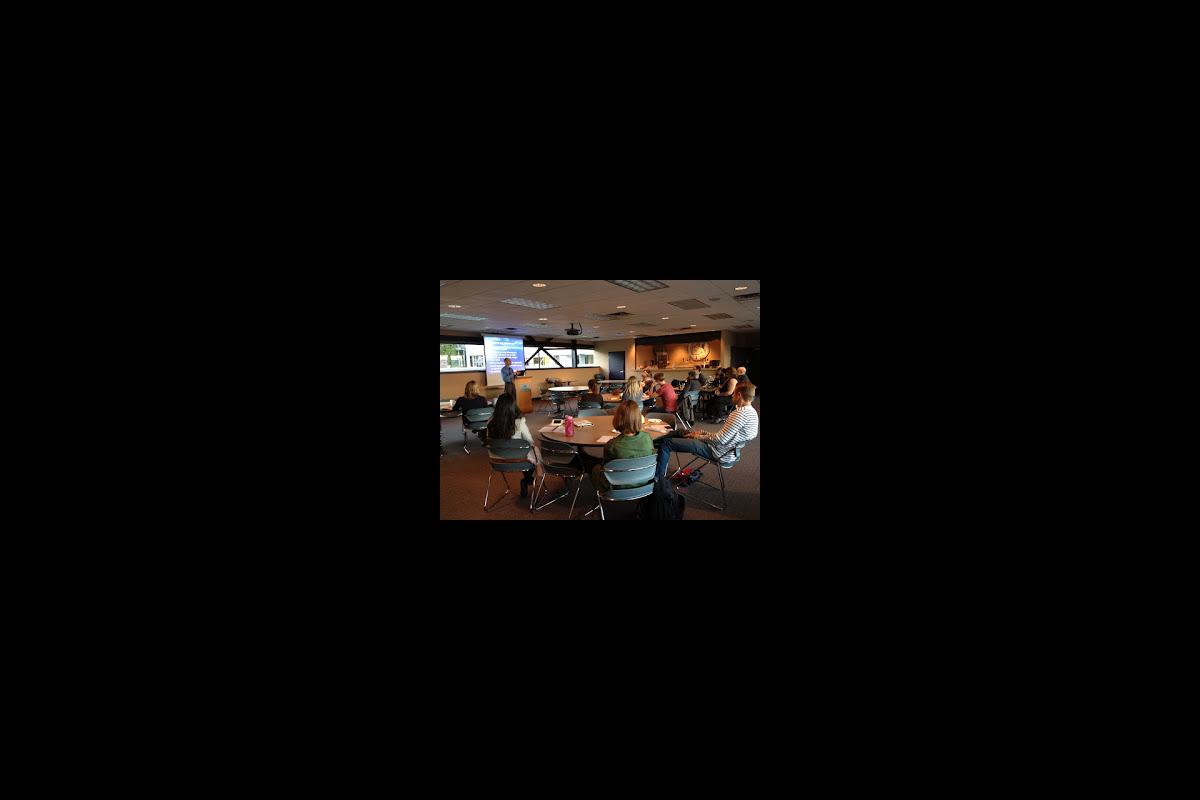 Posted by: Llanavis Davies (Gareth) and Jake Skinner Vancouver Island University, one of the World Leisure Centres of Excellence, was pleased to welcome Dr, John McCarthy to campus on Wednesday the 26th of Sept.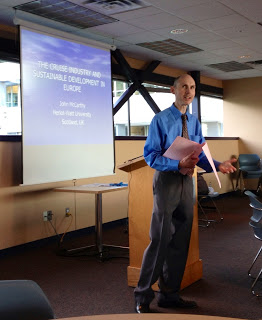 John presented in front of an audience of students and faculty on the revitalization of port towns through the use of the cruise ship industry. John, having researched this topic from the perspective of an academic and city planner, touched on both the positives and the negatives of the cruise ship industry.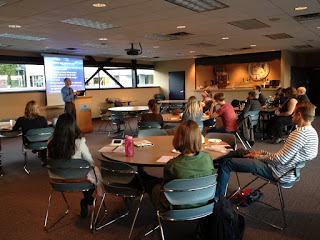 Most literature of the past has "written-off" this economic diversification strategy as purely negative, it was nice to see an alternative perspective. John explained how rejuvenating a port city to include, local accessibility to the docks, maintained historical architecture and increasing infrastructure (include improved public transportation) can create a new image for the city concerned. This process can help locals gain increased pride in their city's history, as well as encourage investment from "land linked" companies as well, as the process increases a city's livability or can beautify it. This process John referred as "city imaging". John identified the following costs and benefits to participating in this type of tourism development:
Costs:
Economic: employment may be seasonal, visitor income may be low, income may be vulnerable to global shifts (i.e. weather), Environmental: the homogenization of city waterfronts, inadequate infrastructure in heritage cities, Pollution: cruise ships are getting bigger an have a large ecological footprint, Social: increase petty crime (context dependent)
Benefits
Economic: job creation, Environmental: the rejuvenation of the built environment such as re-purposing of historical buildings, as well as improved water front/city linkages, increased vitality, and a more sustainable urban density, Social: provision of amenities to locals, which is the use of developer investments to offset associated negative aspects.