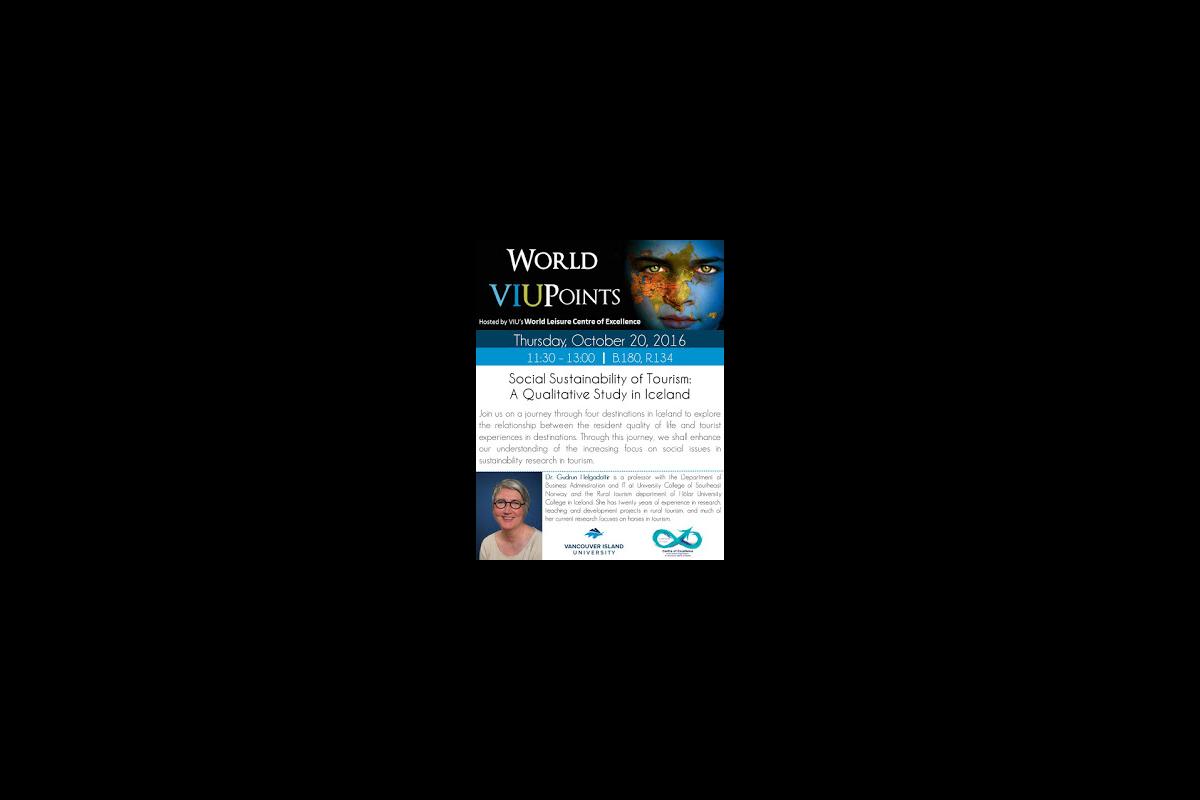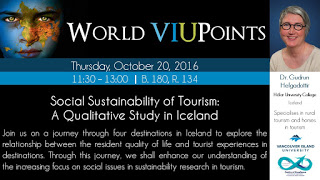 The World Leisure Centre of Excellence at VIU (WLCE at VIU) invites you to our
World VIUPoints Speaker Series presented by Dr. Gudrun Helgadottir, on the topic of Social Sustainability of Tourism: A Qualitative Study in Iceland.
The presentation will take place on Thursday Oct 20th, 2016 from 11:30 to 13:00 in Building 180-Room 134.
Join us on a journey through four destinations in Iceland to explore the relationship between the resident quality of life and tourist experiences in destinations. Through this journey, we shall enhance our understanding of the increasing focus on social issues in sustainability research in tourism.
Dr. Gudrun Helgadottier is a professor with the Department of Business Administration and IT at University College of Southeast Norway and the Rural tourism department of
Hólar University
College in Iceland. She has twenty years of experience in research, teaching and development projects in rural tourism, and much of her current research focuses on horses in tourism.