Welcome to Graduate Programs, Faculty of Management!
At VIU, our Graduate Programs within the Faculty of Management are ACBSP accredited. We provide a unique opportunity for students to study in a comfortable west-coast setting that taps into the fast paced environment of business and industry in our surrounding region.
Close student-professor relationships, combined with small class sizes create a unique experience that allows each student to individually tailor their education in the direction they wish their career to go. The opportunity for students to work closely with people from around the world builds understanding and international business competencies that foster a local feel combined with a global mindset.
Current Programs
Master of Business Administration
Graduate Certificate in Business
Graduate Diploma in International Trade
Graduate Diploma in Project Management
Programs Under Development
Graduate Diploma in International Finance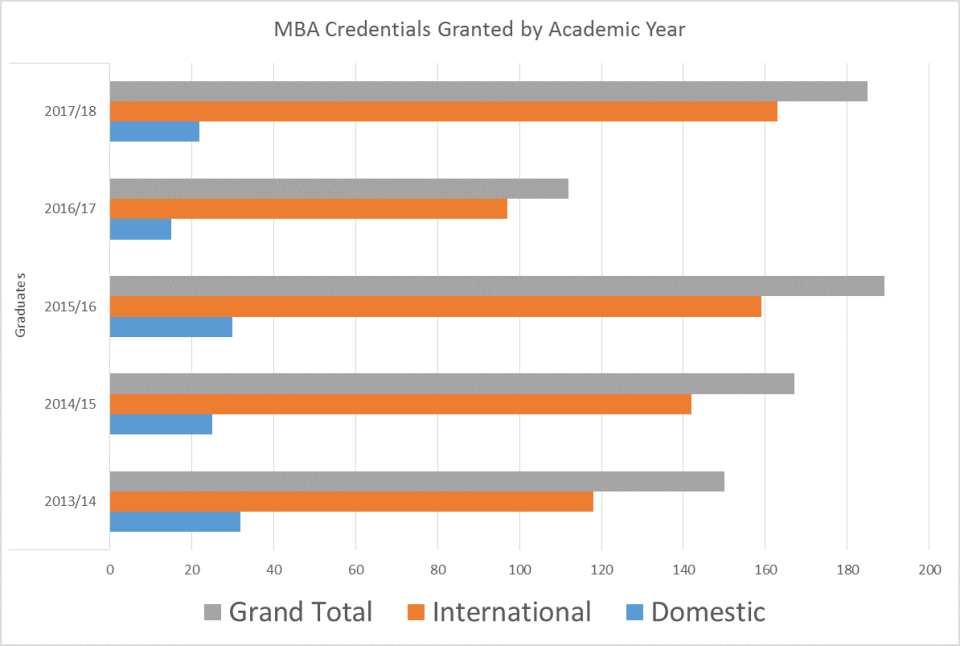 GRADUATE PROGRAMS OFFICE
ASSOCIATE DEAN, GRADUATE PROGRAMS
STACIE CHAPPELL
250.740.6178 | Ext. 6178
Stacie.Chappell@viu.ca
OFFICE: Building 250 | Room 304
GRADUATE PROGRAMS ADVISOR
GOLFER OKORIE
250.740.6164 | Ext. 6164
Golfer.Okorie@viu.ca
OFFICE: Building 250 | Room 314
The Advisor is the first point of contact for most program-related concerns such as personal or course concerns, program advising and program pathways. Students are encouraged to check-into the office (250/314) during drop-in hours.
Tuesday 11:30 AM - 1:00 PM
Wednesday 11:30 AM - 1:00 PM
Thursday 11:30 AM - 1:00 PM
If you are unable to attend the office during those times, Students can book an appointment to meet the Advisor by sending an email to Golfer.Okorie@viu.ca.
ADMINISTRATIVE ASSISTANTS, GPO
CAROLYNE RICKETT
250.740.6177 | Ext. 6177
GPFOM@viu.ca
OFFICE: Building 250 | Room 302

REBECCA LIN
250.740.6419 | Ext. 6419
Rebecca.Lin@viu.ca
OFFICE: Building 250 | Room 312
GRADUATE PROGRAMS OFFICE HOURS:
MONDAY - THURSDAY 8:00 AM - 4:30 PM
FRIDAY 10:30 AM – 4:30 PM
Email: GPFOM@viu.ca
Phone: 250.740.6177
OFFICE: Building 250 | Room 302