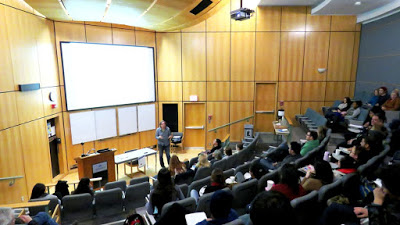 On February 18th, 2016, the World Leisure Centre of Excellence hosted the first Innovation Infusion series event of the Spring semester. The public presentation was given by Dr. Massimo Morellato, Lecturer at the Department of Tourism and Events at Auckland University of Technology in New Zealand, on the topic of Ski Areas in New Zealand: Examples for Alternative Management of Ski Fields.
Dr. Morellato presented an array of unique and heterogeneous skiing sites and discussed current skiing demands in New Zealand. Despite promising predictions about the skiing market in New Zealand, Massimo explained his concerns regarding some negative aspects of the industry. According to Dr. Morellato, environmental challenges, lack of community engagement and bad road conditions were the main issues.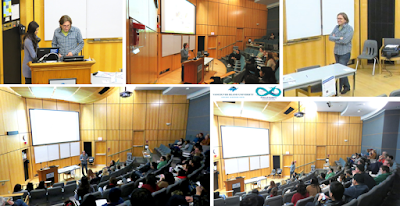 Massimo pointed out that Club Fields are important to the ski industry because of their low impacts on the mountains, and their abilities to engage community members (referred as "work bees" or volunteers with benefits). However, accessibility to certain club fields is still a major obstacle in terms of bringing in visitors.
Dr. Massimo Morellato's research findings indicated that managers and operators of skiing sites do not quite grasp the motivations of the skiers. Nonetheless, he concluded his talk on a positive note that friendliness of the hosts in skiing sites might represent a great asset to the industry. The ''word of mouth'' has potential to bring customers.
The event was hosted by the World Leisure Centre of Excellence at VIU.