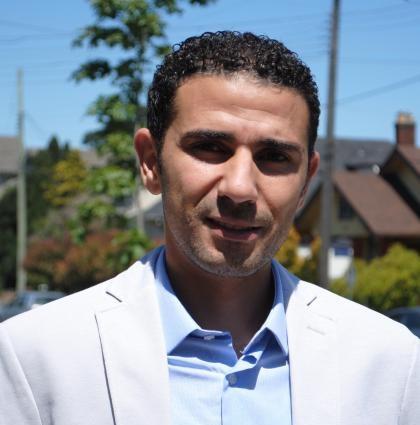 MBA Student Ambassador, Arabic Region
Mohamed  is a Master of Business Administration/Master of Science in International Management Candidate at Vancouver Island University, with Three years' experience in database entry practicing effective communication with international food clients at Aldalil Company for export and import food, Libya. I have worked as team supervisor on data base entry system; dealt with suppliers, analyzed needs, and matched invoices then forwarded to the accounting department. Also,  Channeled resolution of issues/complaints and other discrepancies associated with daily buyers' accounts resulting in customer satisfaction and increased company sales.
Industry and/or academic background:
Technical Support Engineer and Trainer at Aldalil Company, Libya.
Bachelor degree of Accounting. 
Higher diploma in Electronic Engineering.
Languages Known:
Country of citizenship:
Libya