The Faculty of Management works closely with International Education to ensure that our students are given the opportunity to develop the global mindset so necessary for modern business people.
Internationalization is a process that integrates an international element into the teaching, learning, research, and service functions of an educational institution. Through internationalization, the Faculty of Management strives to foster understanding of other cultures, develop skills for effective living in a global community, and provide students with the knowledge and skills necessary for successful community participation, social interaction and cultural involvement.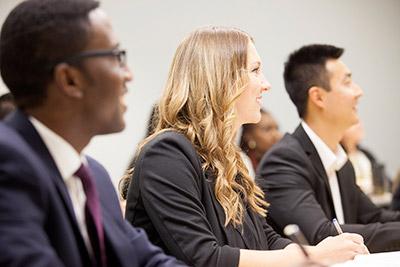 Students complete their programs in a diverse classroom setting with students from around the world and develop the international and intercultural knowledge and abilities required to be successful managers in the global business environment.
Contributing to the research and learning environment at VIU is the ongoing development of international partnerships and collaborations with other universities, faculty exchanges, and plentiful opportunities for our students to study abroad.