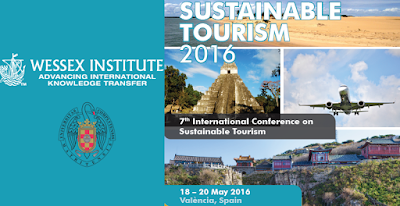 Today tourism is an important component of development, not only in economic terms but also for knowledge and human welfare. Tourism has long since ceased to be something just for the privileged few and today is an activity accessible to a growing number of people.
Sustainable Tourism 2016 aims to find ways to protect the natural and cultural landscape through the development of new solutions which minimise the adverse effects of tourism. This can be achieved through new strategies involving the active collaboration of society as a whole.
Abstracts of no more than 300 words should be submitted as soon as possible. Abstracts should clearly state the purpose, results and conclusions of the work to be described in the final paper. Please submit only one abstract per person.