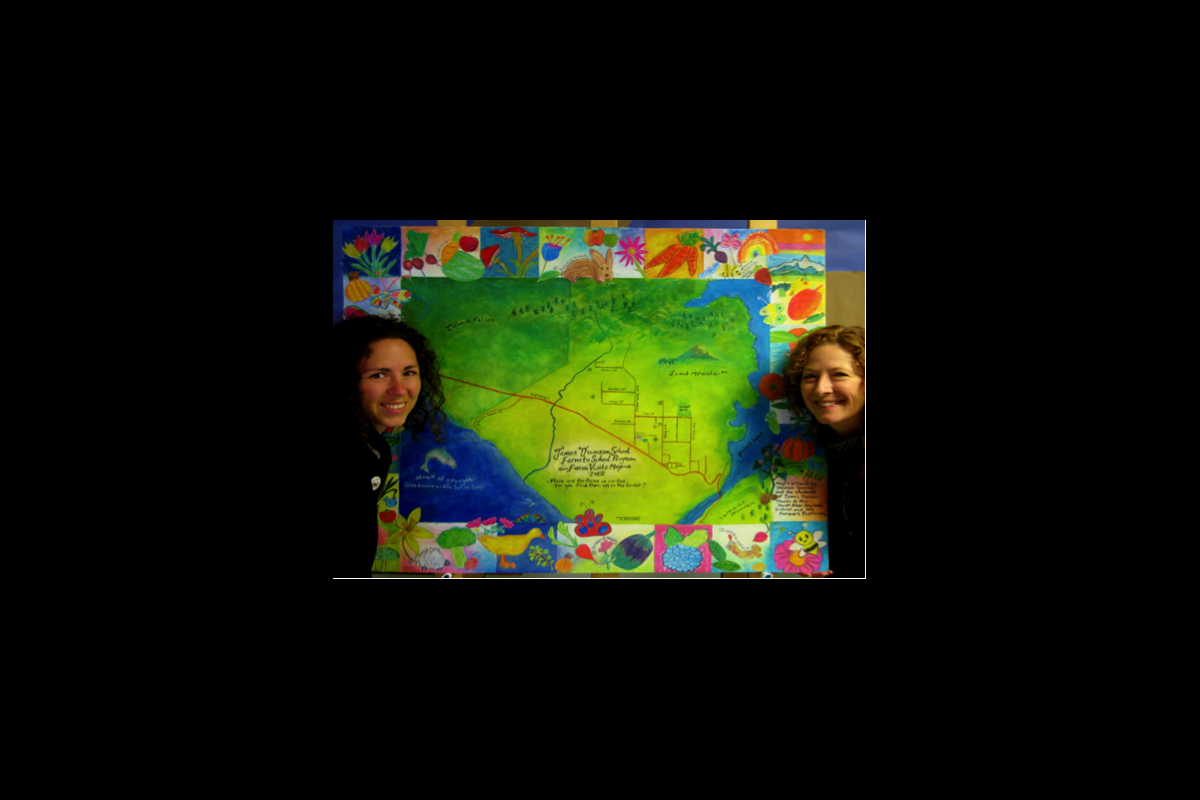 Addressing Food Security through Education in Powell River, British Columbia 
By Michele Greene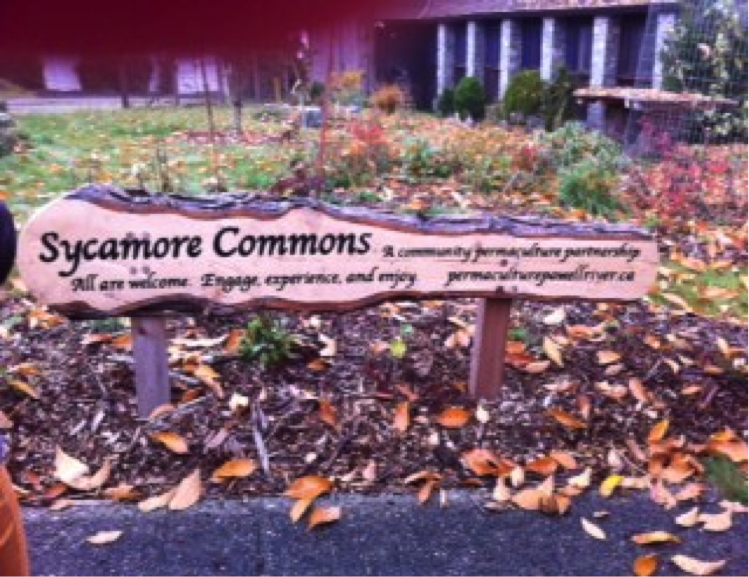 My goal on the trip 
to the Sunshine Coast for three days to discover their sustainability issues and how these issues were being addressed locally, 
was to focus on how the issue of food security in Powell River was being addressed using education. I wrote a paper after this trip outlining the Powell River educational initiatives and including some innovations that I found being used outside of the region.

I was very impressed with the availability of programs addressing food security in Powell River. Powell River is a rural, remote community that was once thriving in a single industry economy. Once that industry faced a downturn, so did Powell River. Many people struggle with food security because of poverty and the region itself faces food insecurity because of its isolation. Additionally, marginalized populations within the region who are most at risk are not getting the necessary help.

Powell River acknowledges these food security issues and the fact that there are few local farmers to supply food to the area. They have responded in several ways, one of which is education. There are several community-based programs teaching nutrition and cooking as well as a permaculture program seeking to make participants responsible producers. Other programs address food production and preserving to enhance food security in the area. The local school district is very involved in addressing food security. Through a Farm to School program, children learn to link food with local farms with the hope that they will become future food producers.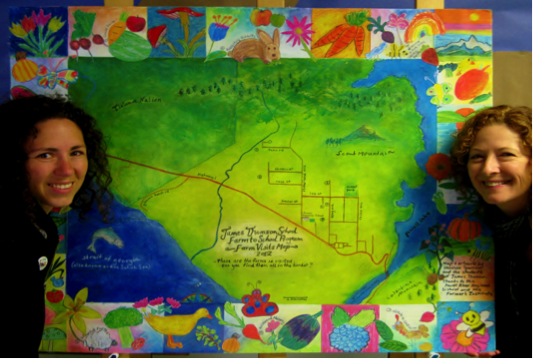 Francine Ulmer and Vanessa Sparrow of Farm to School in front of a map created by Sparrow to help illustrate the process for children.    Source: 
http://www.prpeak.com/articles/2013/05/28/community/doc51a53f70dc2c8872810022.txt

Other school district programs include the Coast Mountain Academy, a part of which is Sustainability Toolbox (http://www.youtube.com/watch?v=9rWhTxBS8CU), as well as smaller programs led by local teachers, all addressing local food production which is a very important aspect of addressing food security.

While Powell River is clearly aware of the issue and is working to address it, more needs to be done. This is where research for innovative solutions from outside the region comes in. It was a challenging and interesting element of the process. I found a project in Malmo, Sweden that was taking a holistic approach. They incorporated a 100% organic lunch menu in the school cafeteria along with a book about sustainability and food security sent home for reading by families of 7 – 10 year olds. This was supported with professional development workshops on education for sustainable development offered through the local university for teachers of the district. All together, this helped raise awareness of the issue for children, their families, and the teachers. Since Powell River already has several food security related programs in place in both primary and secondary schools, only the other parts of the program would need to be set into action. Vancouver Island University's tiwšɛmawtxʷ campus (Powell River) could provide Professional Development workshops for the teachers who were not previously involved in food security projects and perhaps one of the community food security initiatives could become involved in creating a book to be sent home.

Another innovative approach to educating for food security involves educating marginalized groups. It was undertaken in Western Australia where a two fold strategy was engaged, with the first addressing the dissemination of knowledge related to food security such as shopping, value of food, and nutrition. Essentially, the goal was to improve dietary habits through education. The second step concentrated on delivery of the program. Advisers who were part of the marginalized population were trained to deliver the program. Some of them later become trainers. Peer-to-peer education is very effective so the advisers accessed participants through their own networks. The program was very successful with nearly 70% of participants reporting improved nutritional knowledge and food choices. Even advisers who never trained anyone similarly reported this improvement along with people they had talked to as a matter of course. There are several programs in Powell River already addressing nutrition but the specific idea of comparing foods on a price per kilogram basis to determine value for money could enhance current curriculums. Additionally, the peer education format is one that may address the challenge of accessing marginalized groups.

Powell River is well aware of their food security issues and has moved to address them with effective educational programs. As most of their food is imported, more needs to be done to increase local food production. The people in Powell River are motivated and willing and I believe they can involve the community in this very important mission.

I very much appreciate the welcome we received in Powell River and I came to really like the town and the people. This was an amazing experience due in no small part to our wonderful professors.
Download the full report
here.