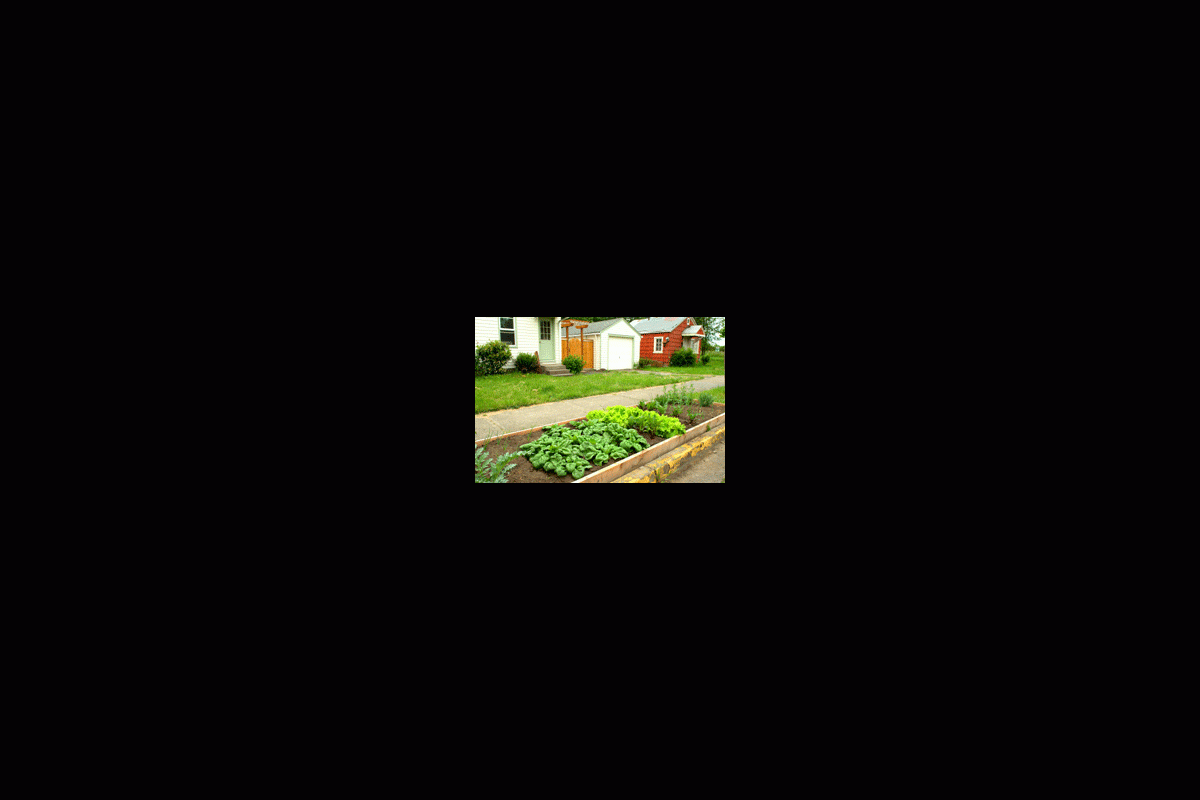 Food Security in Powell River
By Amy Li & Evelyn Pan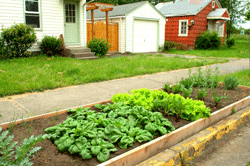 (Source: http://www.prepsociety.org)
Because geographic location of Powell River is isolated, food for local consumption needs to be imported by ferry or barge from other places. Food transportation incurs huge costs and creates pollution and waste. Also, there is a local lack of the farms since they do not have enough people to expand new arable land. For those with low income, the high cost of food makes it harder to access enough healthy food. Therefore, local citizens try to find different ways to solve the food security problem but lack the capacity for food production and regional self-reliance. Based on the food security situation, Powell River citizens' attitude towards the challenges is very positive. By looking at other regions' experience and solutions, Powell River can implement action to address their problems of food security. 
In Newfoundland and Labrador, there is a program called Kids Eat Smart which Powell River should consider. First, Kids Eat Smart Clubs offer healthy breakfasts to students to ensure they eat well and have energy for the whole day. Second, schools are embedding the program in the culture of the school and community centre; it contributes to improve awareness for students about healthy eating and making right choice about food. It also helps the community link with schools to popularize better food awareness. Third, Kids Eat Smart Foundation supports all the families, especially the families who are in low income level through providing their children healthy food consistently.
According to Kids Eat Smart Foundation Newfoundland and Labrador Program Evaluation-Executive Summary (2013), the Kids Eat Smart program has made a major positive contribution to the school atmosphere and the schools' linkages with their community. And the outcome for the children who participant to this program is very optimistic; students perform better in school, concentrate on tasks, get to school on time, and miss fewer school days and display a more positive mood. Children are the future to every community, and ensuring that they have access to good food  should be a high priority. So far Powell River has not develop any food security program that targets children and youth so maybe it can learn from Newfoundland and Labrador programs.
In Powell River, the locals can learn agricultural innovation and how to focus on organic, urban farming from Quebecers. In Quebec, a large number of organic farms (525 certified organic members) abound in urban areas and ensure that the Quebecers can access to high quality food. Local and organic farmers work together in the community, influencing other farmers to practice sustainable agricultural development (Beauchesne, 1999). Farmers cooperate with each other, which can improve the agricultural development. Furthermore, there are many farms close to the specialized services and suppliers, such as food distributors, organic fertilizers, and pesticides, which help farmers develop their own farm easily. Quebecers benefit from the innovations in the urban fringe while locals have better access to large, urban markets. Therefore, it is easier for them to access and consume healthy food.
Powell River locals should encourage residents to set up farms around the city, and then specialized services and suppliers can help farmers better develop their farms. Local farmers can exchange their experiences with others to improve farming skills in the community. Also, the farmers can cooperate with others to build up a community of organic farmers. In the future, Powell River should continue to grow support for locally-owned food systems. Local young people will have a more viable job market once the current generation passes it on to the next. Learning from other regions' experience and combining with its own context, Powell River can achieve sustainable food security as long term goal.
Download the full report
here.
References
Beauchesne, A. & Bryant, C. (1999). Agriculture and innovation in the urban fringe: The case of organic farming in Quebec, Canada. Tijdschrift Voor Economische En Sociale Geografie, 90(3), 320-328. doi:10.1111/1467-9663.00073
Kids Eat Smart Foundation Newfoundland and Labrador Program Evaluation. (2013).  Kids Eat Smart Foundation Newfoundland and Labrador Program Evaluation - Executive Summary. Goss Gilroy, Inc.  Retrieved from http://www.kidseatsmart.ca/media/uploads/Kids_Eat_Smart_Program_Evaluation_-_Executive_Summary.pdf