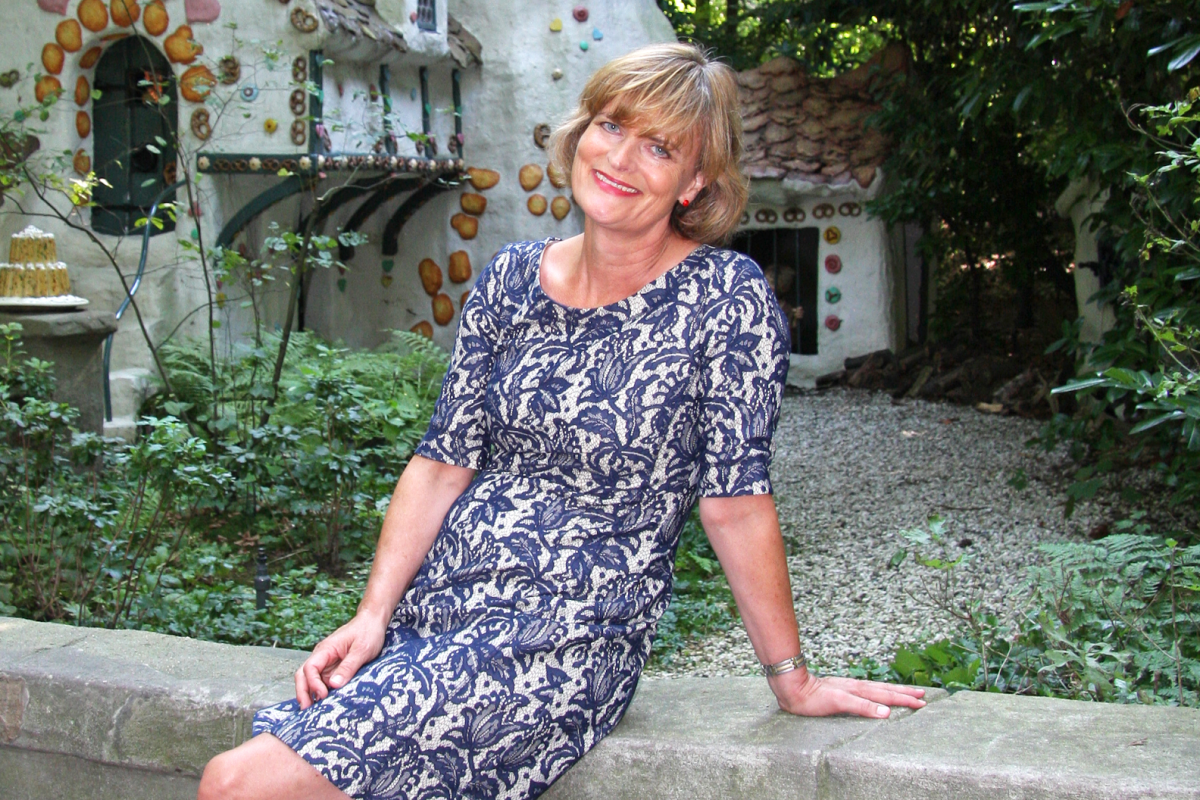 Introduction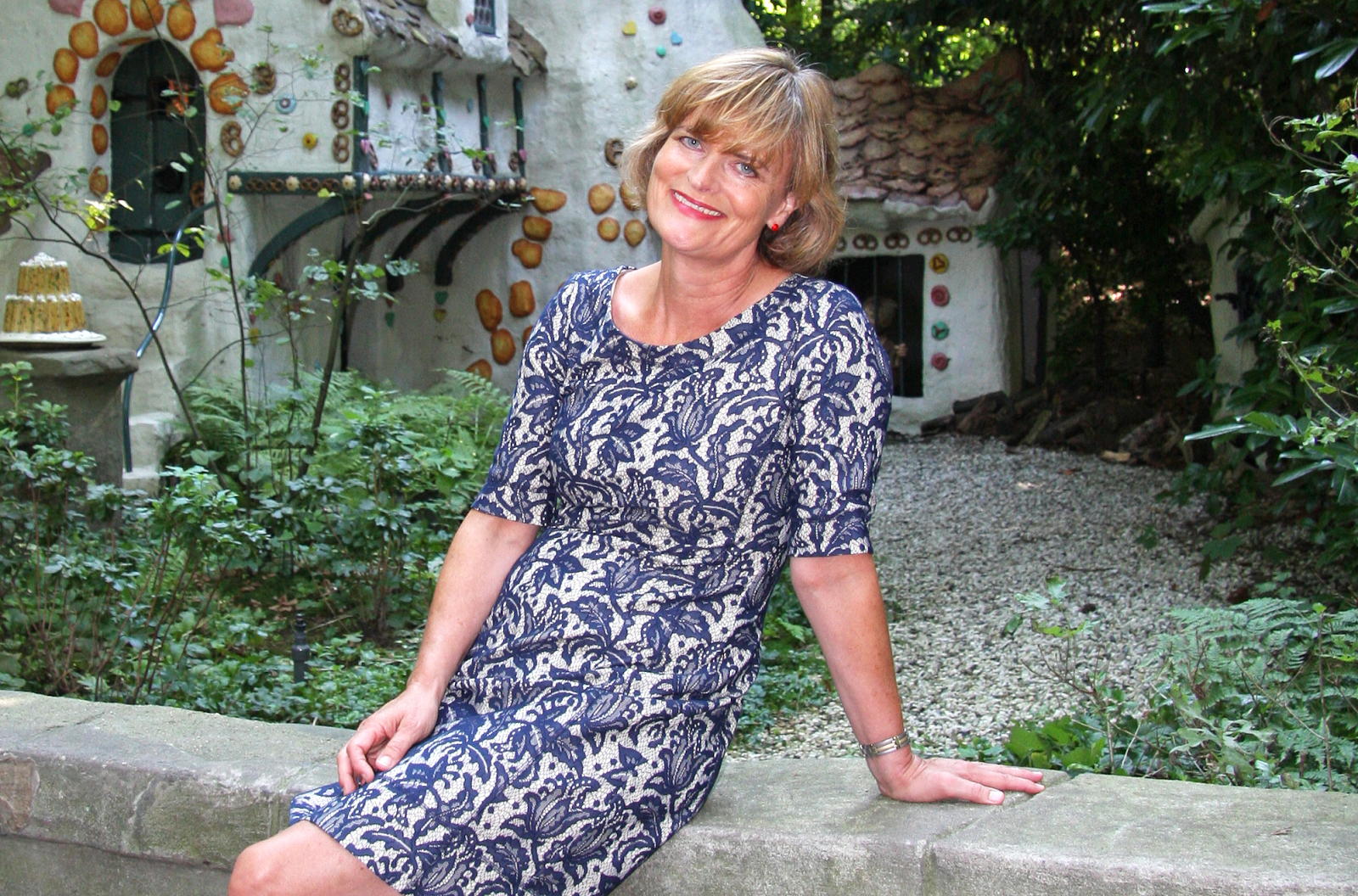 On Jan 20, 2015, Dr Moniek Hover, from the Netherland's NHTV, presented a topic on Storytelling and Experience. In the presentation, she used her roller coaster riding stories from real life to illustrate the contexts in which an experience happens and how a story interacts with experience. Then she explained what the functions are for storytelling and demonstrated a study assessing the role of storytelling at the Anne Frank House. She concluded the presentation by sharing a story of the revitalization of a tree in the Anne Frank House, showing that the truth of storytelling lies not in the fact, but in the meaning. The section was interesting and thought-provoking, which stimulated us to reflect on it from different perspectives. 
Reflections from Dr Ken Hammer
I love the concept and process of the Innovation Infusion series!  We need more "spaces" to have our thoughts challenged, where ideas can be generated and actions shared with others.  I always look forward to attending as I come away with concepts clarified, ideas articulated and motivation to do something that is innovative and impacts!
Moniek Hover's Skype presentation on Storytelling provided that sort of space.  She began by outlining the context and concepts of her research in Storytelling at the Anne Frank House in Amsterdam.  I particularly appreciated her thoughts on the elements that intersect (social context, personal context and physical context) to create an interactive experience and the various types of experiences that contribute to immediate individual meaning (i.e. physical, cognitive, emotional, collective, etc.).
She further explained how storytelling can provide this interactive experience and meaning by highlighting the functions of storytelling (e.g. stimulate the imagination, educate, provide a space for solving problems, etc.) as well as the key aspects of storytelling (e.g. making connections between events, creating meaning, etc.).  Moniek then concluded her presentation by reviewing her findings from her research (i.e. experience is difficult to measure, experience is defined by expectations, experience is influenced by background knowledge, etc.).
So how did Moniek's storytelling about her Anne Frank House research influence me (i.e. create an interactive experience and personal meaning)?  It definitely explained and educated me (e.g. concept clarification, storytelling functions), it stimulated my imagination (e.g. why not host a storytelling evening or competition at VIU), and it provided a space for solutions to some things I've been thinking about (e.g. promoting and expanding the reading circle).
We've been hosting a number of reading circles in the community over the past two years and have had some challenges in explaining the concept and the history behind the "circles".  Although we've developed a Youtube video that explains the concept of the reading circle

https://www.youtube.com/watch?v=tuuhGSrX6vg

we have not been able to capture the rich history of the "reading circle" in our community.  It was at a recent gathering of community leaders that my good friend and mentor, Laurel Sliskovic, asked about the origination of the reading circle that I realized how important storytelling can be to capture and provide meaning to an experience.  
So I began to tell the story of how I was introduced to the reading circle through the teaching and learning centre at Vancouver Island University (Malaspina University-College at the time) and then began to invite the community to experience this unique type of learning.  Recently the "circles" have been expanded when several graduate students wanted to find a way to connect to the community.  Now after six community reading circles and hundreds of participants, the story continues . . . To hear more about the "story" of the reading circle come and join us!
Reflections from MASLM Students
Let Storytelling Resonate with Audience
Dr Hover's example of the Anne Frank House, showing how storytelling can bring meaningful experiences to visitors, reminded me of my experience in the Titanic 100
th
anniversary exhibition. Out of love for the movie Titanic, I travelled to Macao for this exhibition in the spring of 2013. This event displayed the objects and scenes from the cruise ship Titanic and in the movie Titanic. The sensorial experience of the Titanic tragedy and the stories of how the passengers confronted the coming of death were reproduced through technology and multimedia equipment. The atmosphere was immersing and compelling. I was touched deeply by the spirit of humanity and left an unforgettable experience. 
Not until I listened to Moniek's presentation did I realize that this meaningful experience is actually a result of the impact of storytelling. Storytelling interacts with the audience and creates meaning through offering an integration of sensory experience and cognitive experience. In a cross cultural setting, due to limited cognition, the audience may not have sufficient interactive experience. However, the storyteller can still enable the resonation to happen with the audience by emphasizing those universal themes, such as love and friendship. Moniek 's presentation gave me a systematic and holistic understanding of storytelling. In a tourism destination setting, the element of storytelling can enhance its charisma and provide a meaningful experience for its visitors. It's worthwhile for DMOs to explore the stories behind their destinations and frame them to the audience in an engaging way.
The Power of Storytelling—Bringing a Dead Tree back to Life
It is an ordinary tree, bothered by fungus and problems for a long time; it is an extraordinary tree, beloved by so many people around the world that when it collapsed after a heavy storm in August 23rd, 2010, the website of Support Anne Frank Tree even commented that "this was a terrible and unexpected event".
This is a story of the Anne Frank tree provided by Dr. Moniek Hover in her lecture on storytelling and experience. It is so impressive to see how people who are emotionally attached to the Anne Frank story would put so much effort into protecting this tree as a historic symbol of the persecution of the Jewish people. In China there are many historic sites in serious condition partly due to the lack of awareness of heritage protection among local people. I am hoping the power of storytelling in bonding emotional connections between historic sites and people could be adopted in the perspective of heritage protection in order to encourage grassroots effort towards active conservation. 
The tree comes back to a second life through its seedlings in the end. Hopefully, it could happen elsewhere too.
Storytelling — an Important Presentation Skill
The real-life example Dr. Moniek Hover presented was really attractive. The example is the story of Anne Frank House located in Amsterdam. By telling this story, Dr. Moniek Hover proposed that storytelling is an effective and vivid way to combine the physical and personal context as well as the social context and interactive experience. Storytelling skills are used to build bridges between different events. 
In my own opinion, I consider storytelling is important and useful to enhance the engagement and interest of the audience, especially when the presentation contents are obscure and vague. Therefore, good storytelling skills help to educate people in a more vivid and effective way. What's more, when listening to the stories, the audience would create their own pictures in their minds, which may more helpful to enhance their memory and understanding of what they hear rather than just listening to boring and long theories. 
The Impact of Storytelling 
Dr. Hover presented the timeless universal functions of storytelling, including creating entertainment, engagement and immersion. From a storytelling experience, the author can stimulate the imaginations, and educate the people in a more effective way. Storytelling skills need to make connections between events, and need one to have good communication skills. Although the experience is difficult to measure, storytelling is still a good method to critically analyze issues.
Conclusion
Dr. Moniek Hover enlightened us about the power of storytelling through sharing abundant, beautiful stories from real life. She gave us a brand new understanding of storytelling. Her wonderful presentation encouraged us to innovate in the design and delivery of experience and message we present to our audience by the use of storytelling. She mentioned that innovation is not necessarily something totally new; it can be something never old. There is no doubt that the power of storytelling will never fade away as society develops. We can expect that in the future storytelling will be applied in a wider context and play a more significant role as we become more aware of its effect.
Edited by Xinting Liang & Joanne Schroeder