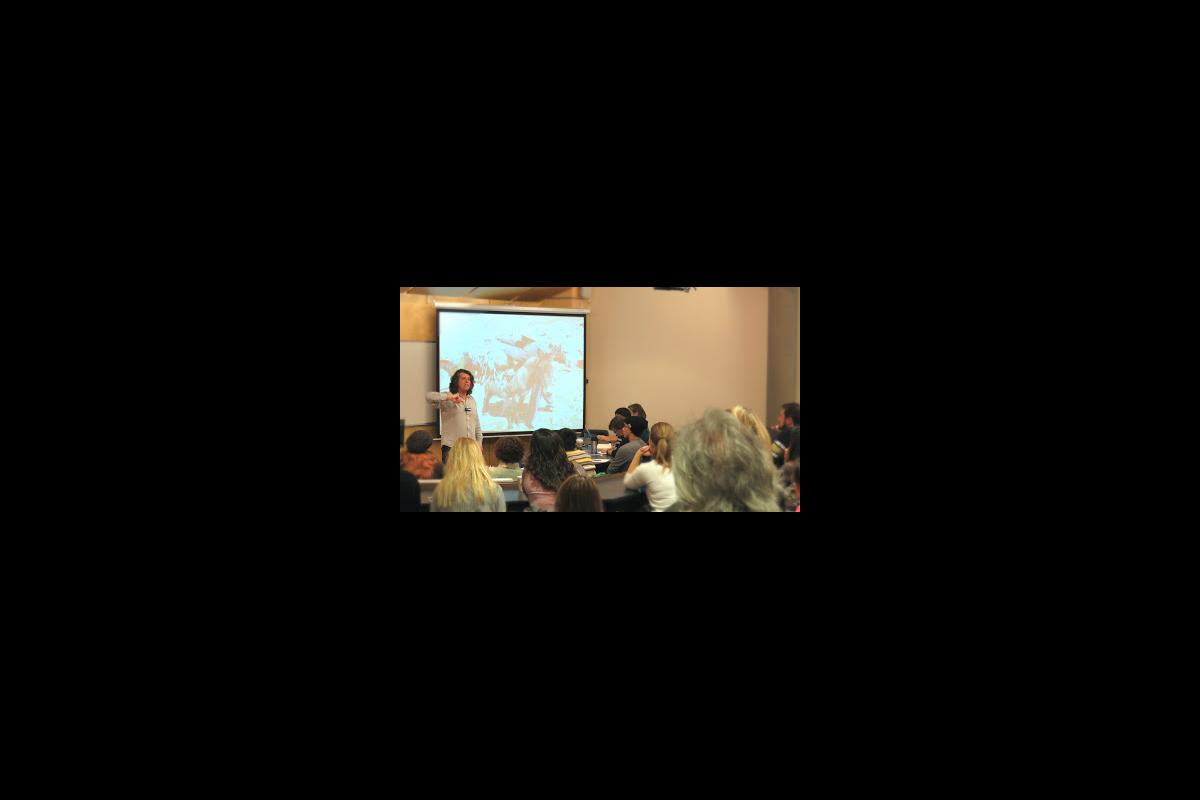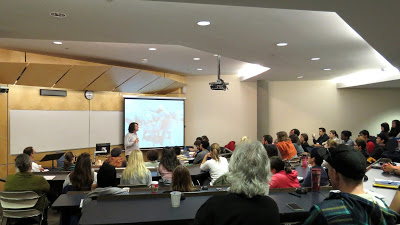 On November 3rd 2015, the Innovation Infusion Series hosted a public presentation given by Joe Pavelka, Associate and co
­‐
founder of the Bachelor of Ecotourism and Outdoor leadership program at Mount Royal University in Calgary, Alberta. The topic was Community Tourism in Peru – from Macho Picchu to the Amazon of which Mr. Pavelka talked about the work and research he did in the Andes on the Salkantay Trail into Machu Picchu; he also discussed the dynamics of the Amazon from a human–tourism–economic and social perspective.

  
His focus on Peru was filled with amusing anecdotes but also important reflections about different cultures and ways of living. What started with an ordinary educational field school expanded into a comprehensive community tourism research and community based tourism development. Joe Pavelka emphasized the spiritual connection of the people there and how tourism was affecting them. The trails that run along the local's homes are responsible for part of their income and also diffusion of traditions and costumes through the interaction with tourists. As Dr. Pavelka explained, controlled trails—owned by government and tourism agencies—cause the local population to constantly fear being marginalized under the growing division of labour and lack of communication.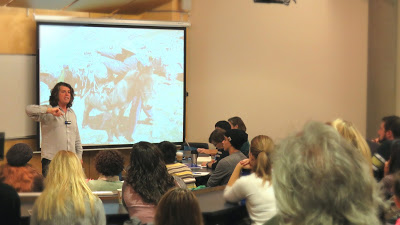 Joe Pavelka shifted from Machu Picchu, center of economic and political life, to takes us on a journey through the Amazon where its wildlife is considered as its primary attraction. In Dr. Pavelka's presentation, the focus was on the human component and the importance of finding balance between us and nature. His example of the Huamani family, who have been incorporated eco-tourism into their business, is very inspiring given the difficulties they face and the challenges of maintaining eco-tourism activities in the jungle.
In both cases – the Salkantay Trail and the Amazon – Mr. Pavelka talked about the future of the place and the people that live there.

 

At the end of his presentation, we were left with a unique experience and perspective on the issue.
The event was hosted by World Leisure Centre of Excellence at VIU.