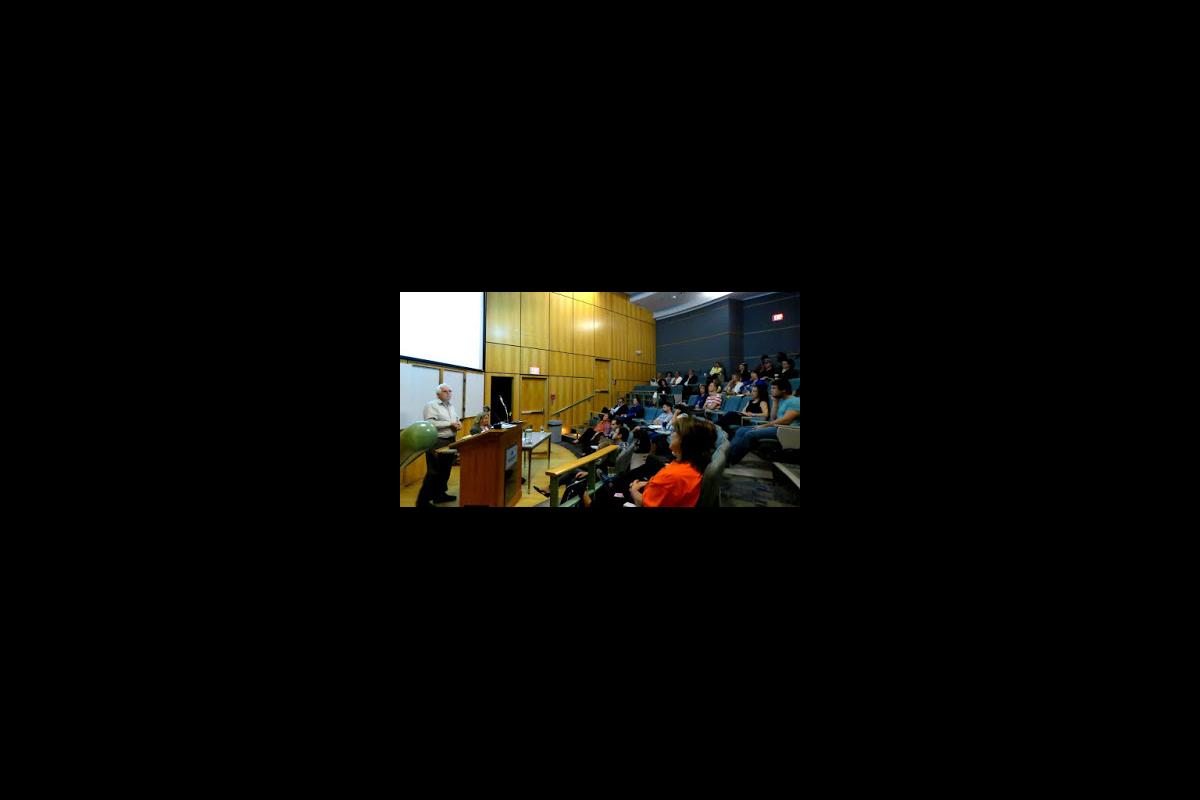 The World Leisure Centre of Excellence was pleased to welcome two special guests Dr. Larry Wolfe and Dr. Victoria McFarlane

 

for the first Innovation Infusion Series event in 2015, with their presentation on Building Resilience in Coastal Communities. As two scholars currently live and work in Belize, they introduced their research taking place in Belize to the public at 4:30 p.m. on VIU's Nanaimo Campus.
The Speaker Series was held in collaboration with the program launch and information session for the Queen Elizabeth II Diamond Jubilee Scholarship. This scholarship was initiated to award more than $ 800, 000 for students interested in studying coastal resilience issues in Belize and Vancouver Island. The program launch provided a great opportunity for students interested in applying for the QES program with the basic understanding of the common challenges for coastal communities in Belize and on Vancouver Island, potential research topics, internship placements, and opportunities to meet project partners from Belize. Preferable research areas for this scholarship include sustainable tourism, economic development, water management, parks and protected areas, climate change and sustainable aquaculture & agriculture.
For more information of the QES program, please contact Jennifer Sills (Manager of Education Abroad at VIU) at 250.740.6312 or
Jennifer.sills@viu.ca
.