Dr. David Weaver is visiting
Vancouver Island University from the 3rd to the 16th of December and will be delivering a public Innovatio
n Infusion Talk on Thursday December 11, 2014 from 1:30PM to 3:00PM. In Dr Weaver's words, the talk
 will 'explore the need for a protected area visitor management model which moves away from the assumption that visitors are an inherent threat needing monitoring and prescriptive management, to a 'symbiosis' model in which visitors are seen as an opportunity to enhance biodiversity through innovative motivating and mobilisation. Evidence from Australia's Gold Coast region is presented to illustrate the possibilities for visitors to engage in site enhancement activities, which are necessitated by the convergence of reduced public funding and growing public demand for access to such areas.'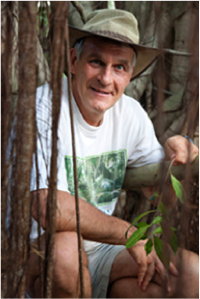 David Weaver is Professor of Tourism Research at Griffith University, Australia, and has published more than 120 journal articles, book chapters and books. He maintains an active research agenda in sustainable destination management, ecotourism, and resident perceptions of tourism. Current projects include the articulation of 'enlightened mass tourism' as an outcome of asymmetrical synthesis between mass and alternative tourism. Professor Weaver has contributed extensively to leading journals such as 
Annals of Tourism Research
, 
Tourism Management
, 
Journal of Travel Research
 and 
Journal of Sustainable Tourism
. His other widely adopted textbooks include
Ecotourism
 (Wiley Australia), 
Encyclopedia of Ecotourism
 (CABI), and
Sustainable Tourism: Theory and Practice
 (Taylor & Francis). He is a Fellow of the International Academy for the Study of Tourism and has delivered numerous invited keynote addresses around the world on innovative tourism topics.
Dave is a dual Canadian-Australian citizen and has conducted research in Australia, Canada, the Caribbean and elsewhere.