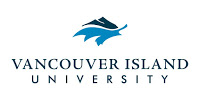 Video by:
David J. Petroziello and Jie (Emma) Ding
SLM 602 – Case Studies in Sustainability
Instructor: Professor Joanne Schroeder
Globalization processes continue to impact the daily lives of citizens in all regions of the world. Economic liberalization and market integration has created a global marketplace in which vigilance and the fight for economic survival is constant. Homogenized production designed for mass consumption on a global scale is noticeable in all sectors of the economy, including the leisure industry. Leisure experiences are commodified and leisure consumption patterns mirror the fast pace of economic life, contributing to social isolation and the degradation of community and relationships. The Slow Movement offers alternative living patterns which emphasize a reconnection to nature, responsible consumption, and sustainable community development. Slow Food and Slow Tourism are two examples of 'slow' innovation which challenge neoliberal accumulation-focused systems by placing value on the quality of leisure experiences rather than the quantity of experiences consumed. Individual decisions executed on a mass scale determine the extent to which heterodox ideas are spread and legitimized, and the slow movement can benefit from the mainstreaming of responsible and sustainable leisure options. This video examines the nature of slow tourism and slow food within the context of contemporary life, the benefits of alternative leisure choices, and the ability of individual change agents to affect change on global levels.