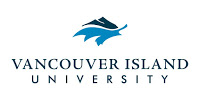 SLM 602 – Case Studies in Sustainability
Instructor: Professor Joanne Schroeder
Environmental pollution and food safety are two of the most important issues in current China. Air pollution and water crisis, in particular, have serious impacted on food safety and threat to human health in China's big cities, such as Beijing and Shanghai. In order to change these environmental problem, fresh air

is

packaged and going on sale in smog-choked China, and Chinese consumers would like to pay fresh water import

ed

from Canada.

C

lean water and fresh air are basic human needs. People depend on clean source water and air every day for survival and play. For Canada, China represents an untapped market with huge potential, Chinese who lived in Beijing, Shanghai and Guangzhou are most interested in visiting Canada. This is a chance and also a challenge for Nanaimo, which is a beautiful and lovely harbor city in Vancouver Island but the environmental values of Nanaimo are not famous for Chinese tourists. In 2012, Nanaimo affirmed that water is a human right. The surrounding mountains and water resource management in Nanaimo are also amazing for sustainable high quality air and drinking water supply. This movie focuses on the great value of real nature, fresh air and pure water in Nanaimo and based on these fundamental resources, aims to figure out how to  attract more Chinese tourists come to Nanaimo in innovative ways.