Balancing Leisure and Conservation: The Case of Banff National Park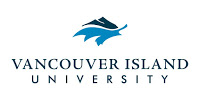 Video by:
Sarah Hain and Prem Singh
SLM 602 – Case Studies in Sustainability
Instructor: Professor Joanne Schroeder
National Parks are part of our cultural heritage. It is a great responsibility and a national mission to preserve their environment. Parks have a social and economic element through human-nature connections in creating jobs and building supportive infrastructure to facilitate their use. However, parks have been adversely impacted by our development efforts. We can take the case of Banff National Park in Canada as a role model for park development. Other parks around the globe could adopt their methods of sustainable development without disrupting the ecological integrity. Since the development of its Task Force, Banff National Park has been able to successfully counter the negative impacts of rapid growth in tourism and population so as to maintain its ecological, social and economic vision. Multiple methods related to infrastructure building and use of technology has been adopted to address issues faced by wildlife and the environment. Overall, the responsibility lies with all stakeholders to balance the use of nature and conservation efforts with leisure and recreation. A healthy park is the sign of any given nation's ability to preserve an environment in which nature and human beings can coexist in harmony. It is important for our current generation to adopt innovative methods to ensure this becomes a global reality, and to ensure the needs of the future generations can be met.