Congratulations to Lihui Wu for her achievement!
The World Leisure Centre of Excellence at Vancouver Island University is pleased to announce that Lihui (Cindy) Wu received the 2021-22 VIU REACH Award, under the mentorship of professor Farhad Moghimehfar.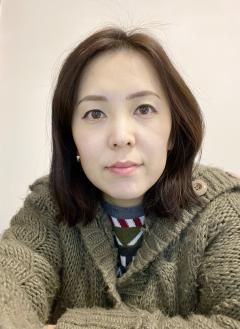 Lihui Wu is a graduate student in the Sustainable Leisure Management Program in the Department of Recreation and Tourism at VIU. She takes an interest in recreation and females' leisure. Currently, she is in the stage of thesis writing. Her research, Chinese Square Dance: An Analysis of Its Fast Growth with the Constraint-Effects-Mitigation Model, aims to piece together the various facets of this phenomenon and provide comprehensive and integrated explanations for the flourish of square dance among Chinese women.
Incorporating the constraint-effects-mitigation model, the study employs a quantitative approach to dive deep into how motivations, constraints, and negotiation influence square dancers' participation. A holistic explanation (motivations, constraints and negotiation strategies) for Chinese square dance participation will be meaningful in generating interest and awareness, sharing knowledge, and promoting females' wellbeing and community building. It can also conduce to the quality of life of this significantly large population of middle-aged, retired, and elderly Chinese women and perhaps of the immigrant Chinese women in Canada who pursue a similar leisure activity.
The REACH Award is a recognition of the study's significance. The Award will serve as great encouragement for the researcher to continue with the study, and provide a platform for the spread of the research results.
REACH Awards provide VIU students with a stipend to enable them to complete their independent projects under the mentorship of a VIU employee. To learn more about the REACH Awards and how to apply, please visit: https://research.viu.ca/viu-reach-award