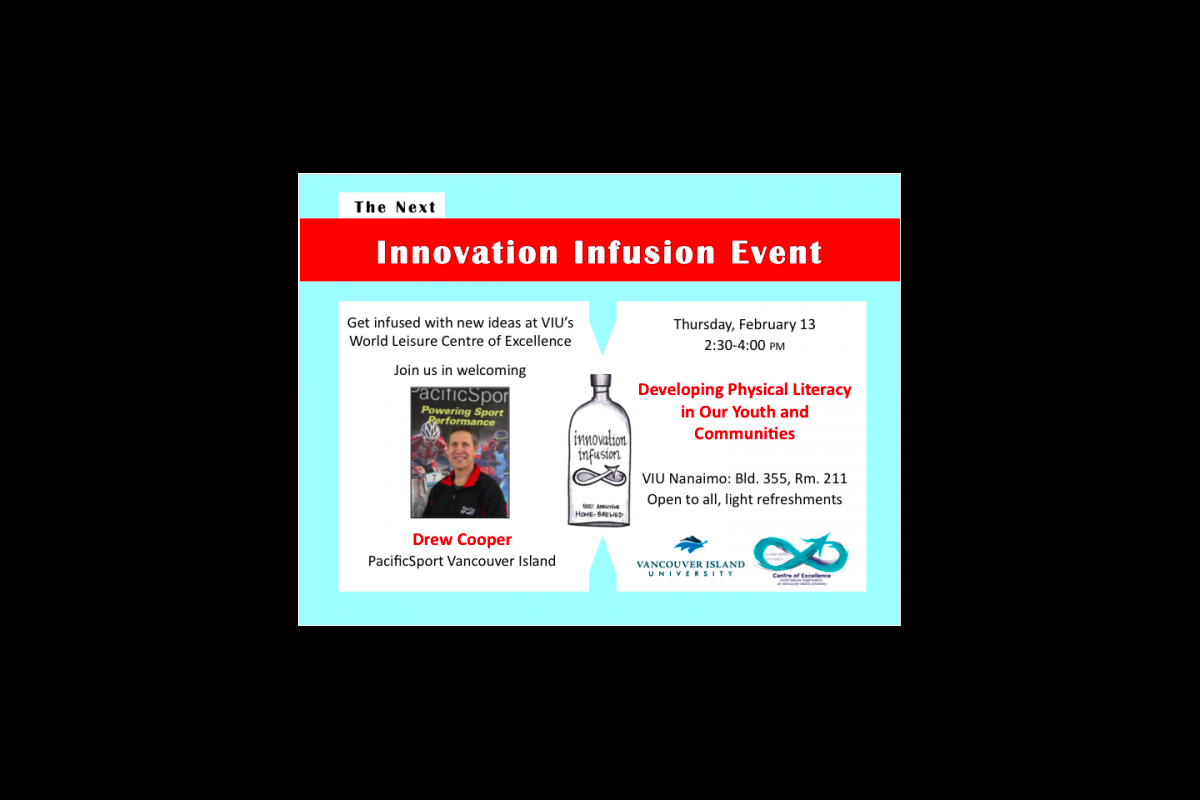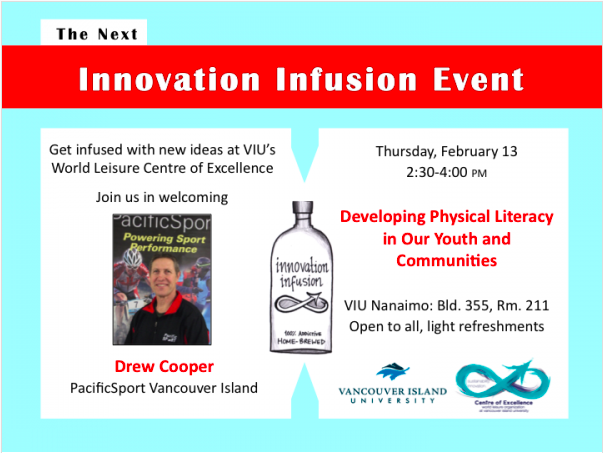 The Speaker
Drew Cooper is the General Manager for Nanaimo-based, PacificSport Vancouver Island. The Vancouver Island Centre strives to be that vital link in the sport development system that allows athletes and coaches to seamlessly move through the continuum from grass roots through to high performance levels.

A graduate of Simon Fraser University, Drew retired after a 21-year competitive rugby career that included the Quebec "National" Team and clubs on both coasts and in the US. He has coached 17 seasons in the sports of basketball, soccer, football and rugby and was a certified basketball referee for 4 years.

The opportunity to work in an environment in which it was possible to make a young athlete's dream come true was the motivation to work with PacificSport, and he considers himself fortunate to be surrounded by so many coaches, athletes and sport administrators who are also passionate about the value of physical activity.

The Topic
Drew Cooper's presentation will include an introduction to the PacificSport network and its unique programs and services, an overview of PacificSport's involvement in preparing British Columbian athletes for the Olympics and Paralympics, and a discussion of how to increase physical literacy in our youth and communities.

From Pacific Sport Vancouver Island:

"PacificSport Vancouver Island has developed and provides a variety of innovative services and programs to meet the needs of high performance athletes, coaches, and volunteers throughout our region. In addition, we deliver sport development programs to all levels in the region's sports community. We are a not-for-profit organization funded by investments from various partnerships, including the Province of BC. PacificSport Vancouver Island's success is attributed to excellent training facility access, dedicated coaching support, exemplary volunteers, strong relationships with local and provincial sport organizations and the generous support of our corporate and community partners."

What is an Innovation Infusion Event?
Throughout the academic year, visiting scholars and guest speakers such as Stephen Wearing offer public presentations, which fulfil part of the mandate of the World Leisure Centre of Excellence (WLCE) at Vancouver Island University to offer both our students and our community the opportunity to learn from the experiences and research of local, national and international scholars and practitioners through public presentations. Innovation Infusion Events are free and open to all. Light refreshments will be provided.