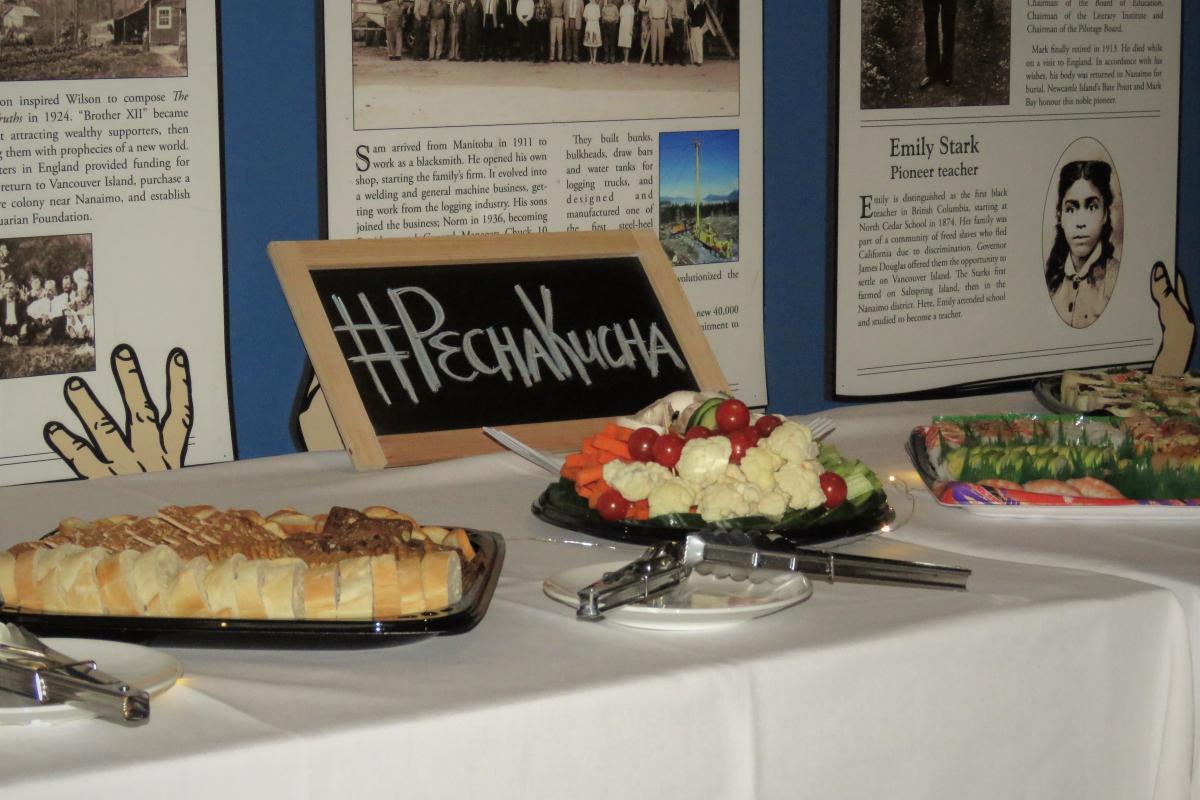 The PechaKucha Night that took place in the Nanaimo Museum on November 19th was a collaboration between the World Leisure Centre of Excellence and the second-year students of the Tourism Program. The students were responsible for organizing and running the event as their learning practice related to the Event Planning course.
The topic of this edition was Journeys: Mobility and Metaphor, a PechaKucha night that explored how we move and are moved, whether through a transformative travel tale, unexpected adventure, or a spiritual quest. Eight speakers shared their inspiring stories with a full audience:
Liam Perison – Personal Value Systems; Colin Bender – Vulnerability Challenge; Archie Ferguson – Not quite the first Scot in Canada; Jay Flett – My story, my journey; Brook Pearce - The journey of a thousand miles begins with a single story; Christopher Brown – Community Farming; Shawn Corrigan – Crossroads; Farhad Moghimehfar.
The World Leisure Centre of Excellence would like to thank everyone, speakers, audience, and the students, who contributed to the success of PechaKucha Night - Vol 7.