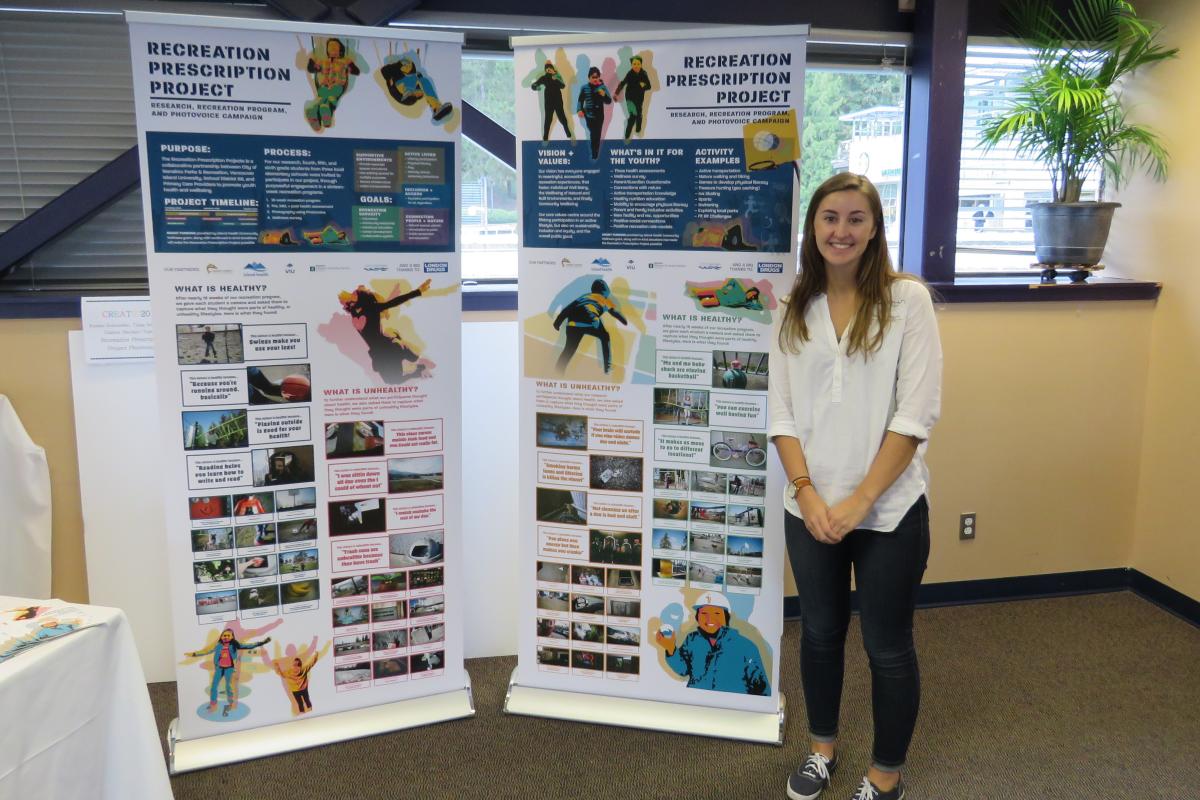 Recreation Prescription Project - Photovoice
The Photovoice Activity, part of the Recreation Prescription Project, was displayed last week at the VIU CREATE 2019 and Research Week. The project team was represented by Kenzie Schroeder and Taisa Andrushko, students in the Bachelor of Tourism Management Program.
For the purpose of the Photovoice, the participants received a disposable camera and were invited to capture images that would reflect healthy or unhealthy lifestyles. 
About the Recreation Prescription Project: