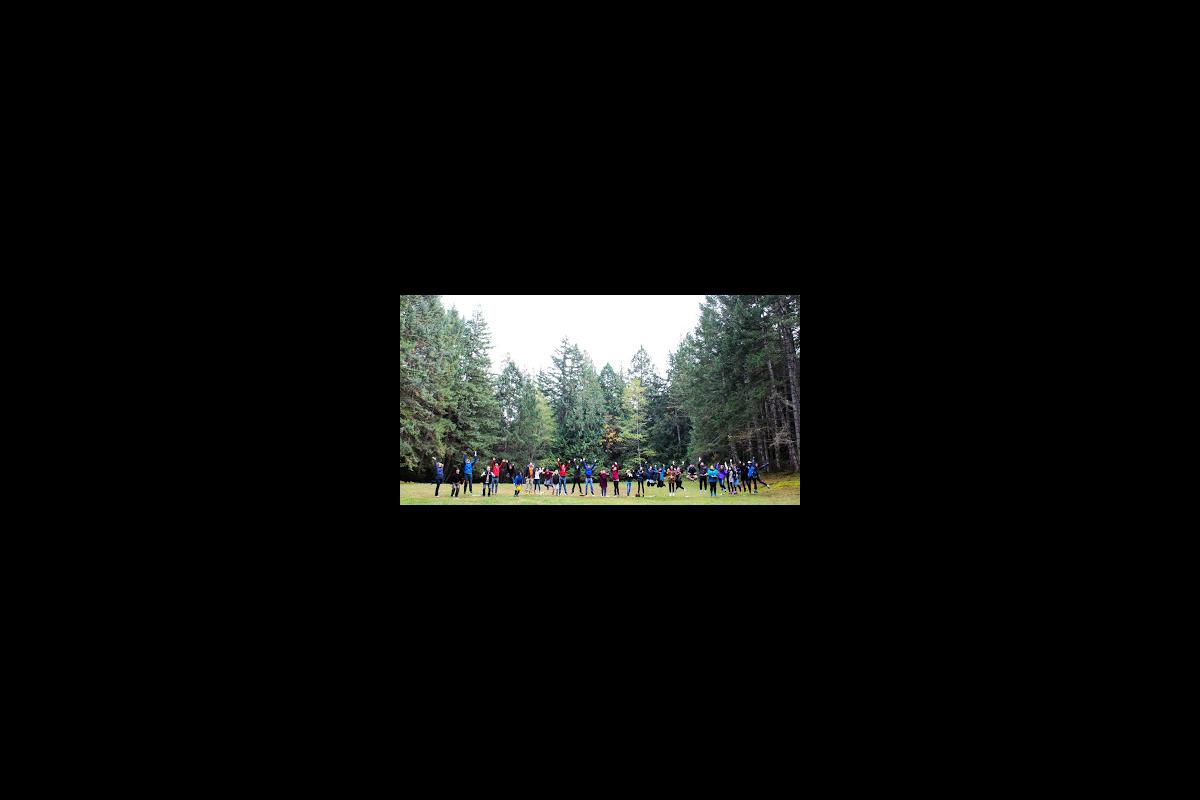 --SLM 602 Professor Joanne A. Schroeder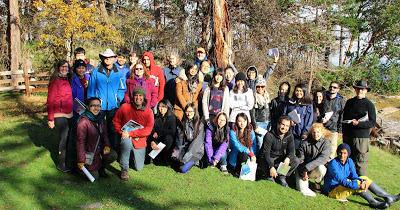 Sustainability may sound simple in the classroom, but when you take it out into the communities and talk with the REAL actors involved in bringing it about, REAL learning takes place. The week of October 26-30th saw twenty six MA Sustainable Leisure Management graduate students, three faculty members, and numerous visitors join our group to tour the mid Vancouver Island region.

  
We met and engaged with thirteen organizations, varying between the private, public and non profit sectors. Sustainability and innovation were explored in what many might consider unconventional locations such as grass fields, restaurants, trails and open spaces, territorial First Nations lands, gardens, farms and protected estuaries and Mt Arrowsmith Biosphere Region. Yet other locations would be considered more conventional; Deep Bay Marine field station and LEED certified buildings. 
We heard about the challenges and innovations that these entrepreneurs and sectors were exploring or trying to figure out and we asked questions, probed them about their passions and tried to make sense the various complexities they faced all while asking the question, "What does leisure have to do with any of this?"

  
The experience was transformational, awesome people, amazing passion, critical thinking students, complex issues to address and we had fun while doing it all.
Thank you to Joe Pavelka who joined us as a Visiting Scholar from Mt. Royal University in Calgary Alberta.

 

His teaching in Amenity Migration became a continuous tread of conversation throughout the week.

 

Learning was experiential, real and complex and the graduate students will continue to make sense of it all through the lens of Sustainable Leisure.