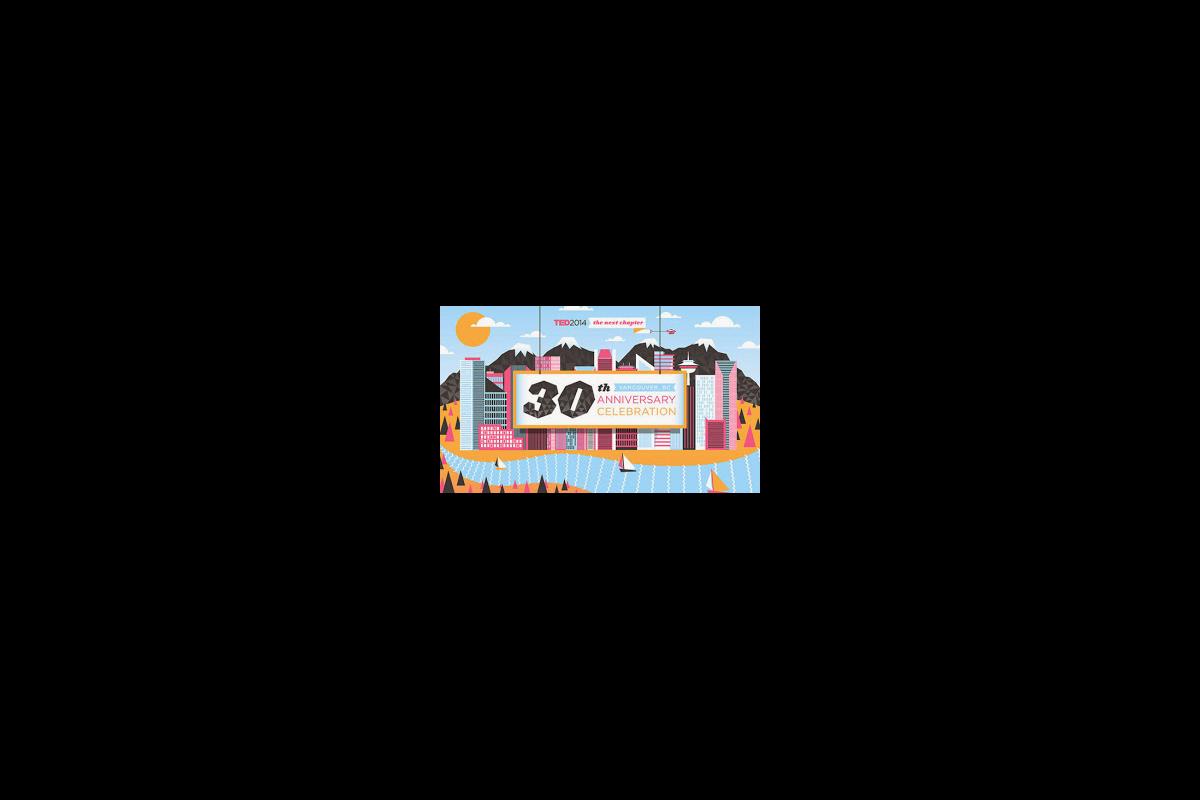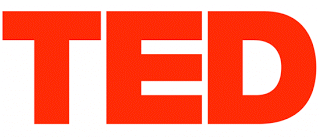 TED Announces Plans to Move Annual Conference to Vancouver in 2014
Prepares to Celebrate TED's 30th anniversary
Opens
registration
for TED2014 and TEDActive
2014 on February 11, 2013
NEW YORK, Feb. 4, 2013 /CNW/ - TED, the nonprofit known for "Ideas Worth Spreading," announces today it will celebrate its 30th anniversary by holding its annual North American conference in Vancouver, Canada, in 2014, moving from the current Long Beach, California, venue. TEDActive, a parallel event featuring the full conference simulcast, will be held in nearby Whistler, the renowned mountain resort, moving from Palm Springs, California. Both
conferences
will take place simultaneously
March 17-21, 2014.
Registration for both events opens on February 11, 2013.
Vancouver was chosen for several reasons:
It is one of the world's great cities, recognized for its livability, walkability, sustainability, innovation – and stunning natural beauty.
Its new, state-of-the-art Vancouver Convention Centre is built on the harbor with spectacular views of water and mountains. The center has a space in which TED can custom-design its own theater.
Immediately next to the convention center are world-class hotels, restaurants and event spaces.
TED's remit is now global, not just American – yet the move preserves the conference's west coast roots.
Meanwhile the proximity of Whistler offers a perfect setting for TEDActive.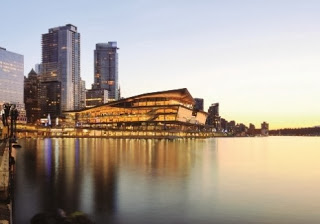 The Vancouver Convention Centre is LEED-Platinum certified and features floor to ceiling glass walls looking out onto the harbor, plus a six-acre "living roof" of indigenous plants. The venue allows for creative versatility and a bold rethinking of the conference experience: at its heart is a large, unbroken 55-ft-high space where TED's stage and venue designers are dreaming up something brand-new – a custom theater designed to maximize the impact of talks, permitting multiple configurations for sitting, listening and connecting with audience members, speakers, and performers.
TEDActive will take place in Whistler, just 90 minutes away, at the Fairmont Chateau Whistler Resort. The event, which runs during the same week as the TED Conference, brings together 700 of the most engaged members of the global TED community for the full TED2014 program simulcast from Vancouver, plus its own live speakers and immersive events.

"We thought hard about how to make the 30th-anniversary TED conference truly memorable, and the Vancouver region offers the perfect setting for us," said TED Curator Chris Anderson. "The city happens to be home to TED's conference operations team, and going there is always an inspiration – it's cosmopolitan, energetic, innovative, yet with unrivaled natural beauty. Having Whistler just up the road is an ideal combination. We're excited to have found a region that can host both these events so well. We're predicting this will inspire creative thinking and dynamic ideas."

TED will remain in Vancouver/Whistler for the 2014 and 2015 events, with the option to continue beyond those dates.

TED held its first conferences in Monterey, California, from 1984 to 2008, then moved the event to Long Beach, California, in 2009. TED2013 is to be held there later this month, with TEDActive simultaneously in Palm Springs.
Added Anderson: "We are exceedingly grateful to the cities of Long Beach and Palm Springs for being such fantastic hosts to TED these past five years. We made many friends there and are hugely looking forward to being there later this month. Both cities offer amazing facilities for conference and connection."
Registration for both TED2014 and TEDActive 2014 opens next week. We invite applications to attend from anyone, anywhere in the world.
About TED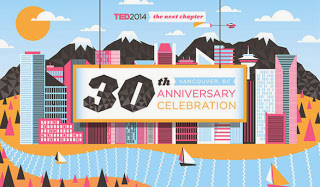 TED is a nonprofit organization devoted to Ideas Worth Spreading. Started as a four-day conference in California almost 30 years ago, TED has grown to support those world-changing ideas with multiple initiatives. The two annual TED Conferences invite the world's leading thinkers and doers to speak for 18 minutes. Many of these talks are then made available, free, at TED.com. TED speakers have included Bill Gates, Jane Goodall, Elizabeth Gilbert, Sir Richard Branson, Nandan Nilekani, Philippe Starck, Ngozi Okonjo-Iweala, Sal Khan and Daniel Kahneman. The annual TED Conference takes place each spring, along with the TEDActive simulcast. The annual TEDGlobal conference is held each summer in Edinburgh, Scotland.
TED's media initiatives include TED.com, where new TED Talks are posted daily; the Open Translation Project, which provides subtitles and interactive transcripts as well as translations from volunteers worldwide; the educational initiative TED-Ed, and TEDBooks, short e-books on powerful ideas. TED has established the annual TED Prize, where exceptional individuals with a wish to change the world get help translating their wishes into action; TEDx, which supports individuals or groups in hosting local, self-organized TED-style events around the world, and the TED Fellows program, helping world-changing innovators from around the globe to amplify the impact of their remarkable projects and activities.
Follow TED on Twitter at http://twitter.com/TEDNews, or on Facebook at http://www.facebook.com/TED.
Contact: Margaret Sullivan, TED@groupsjr.com, 646-833-0205