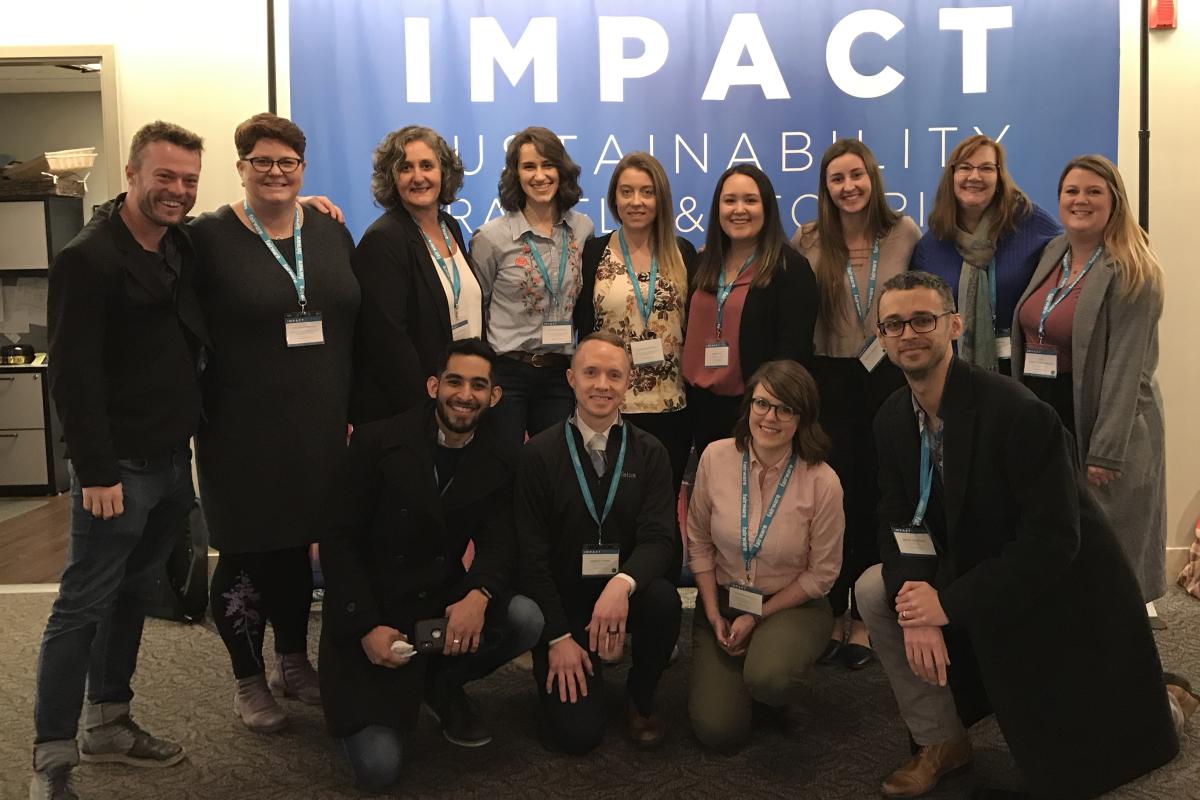 VIU students and faculty members of the Recreation and Tourism Department attended the 2019 Impact Sustainability Travel and Tourism Conference that took place in Victoria this past January. 
Joanne Schroeder, Dr. Aggie Weighill, and Dr. Garret Stone, along with current students of the Master in Sustainable Leisure Management and the Bachelor in Tourism Management, the WLCE Visiting Scholar Dr. Daniel Theriault, from Benedict College (US), and Recreation and Tourism Alumni, represented VIU at the Conference, being one of the largest groups, and the one with largest number of young participants.  
The group had the chance to connect with other academics, industry operators, destination marketing organizations, government officials, and Indigenous Tourism representatives, and engage in discussions on innovative practices and the contribution of tourism to sustainability.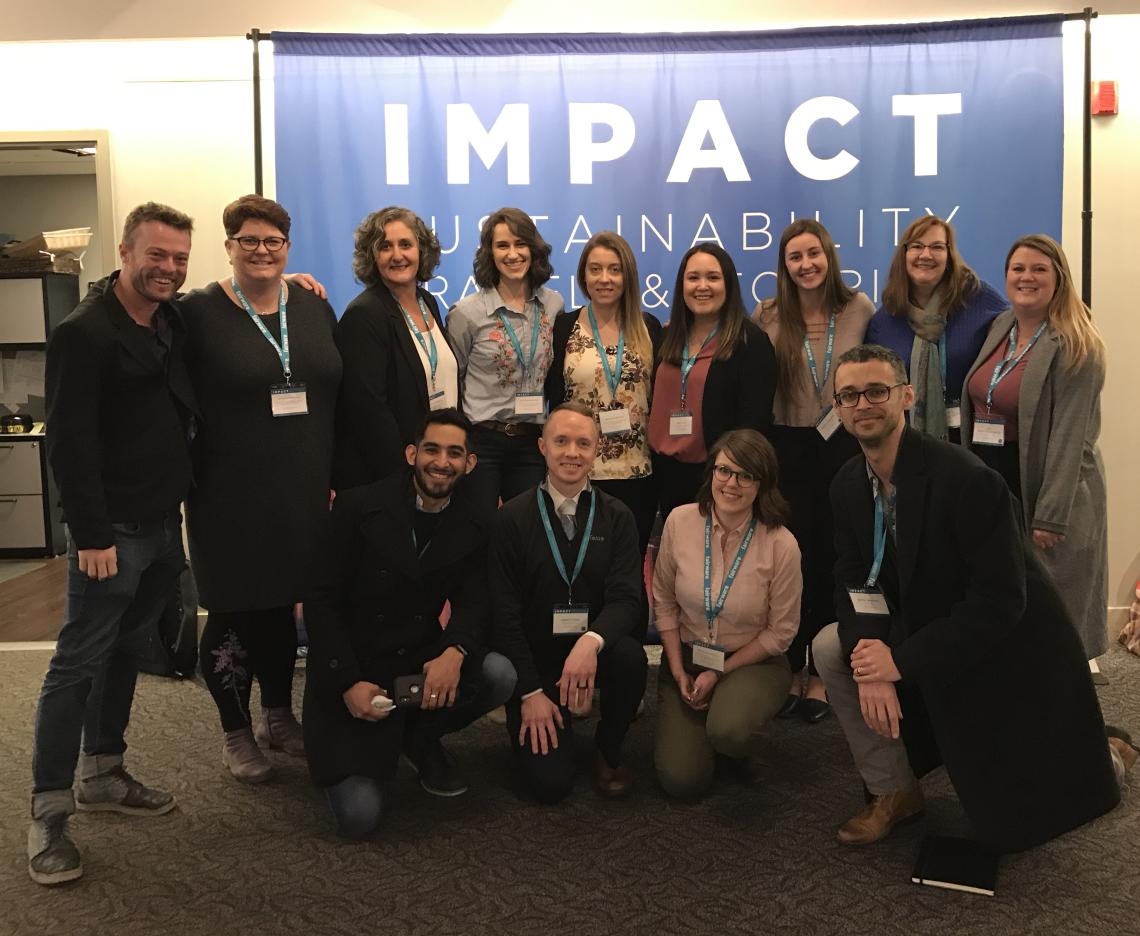 Back row: Jonny Bierman (Alumnus Tourism Studies Diploma); Dr. Aggie Weighill; Joanne Schroeder; Taisa Andrushko (Bachelor of Tourism Management); Alex Young (MASLM); Sara Fulla (MASLM); Kenzie Schroeder (Bachelor of Tourism Management); Patricia Verhage (MASLM); Zoe Battie (MASLM) 
Front row: Aahaan, Mazumdar (MASLM); Dr. Garrett Stone; Erin Normandeau (BTM); Dr. Daniel Theriault (WLCE Visiting Scholar)