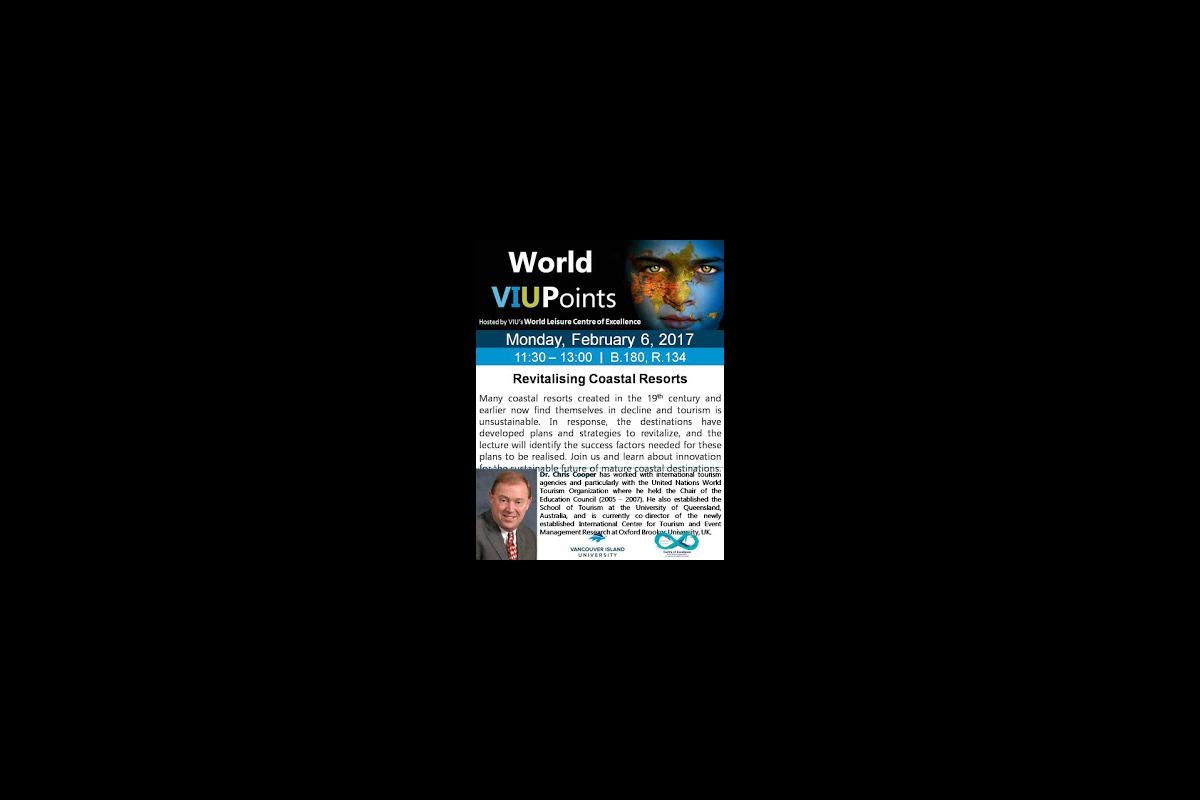 The World Leisure Centre of Excellence at VIU (WLCE at VIU) invites you to our World VIUPoints Speaker Series presented by
Dr. Chris Cooper
on the topic of
Revitalising Coastal Resorts
. The presentation will take place on
Monday February 6, 2017 from 11:30 to 13:00 in Building 180-Room 134.
Many coastal resorts created in the 19
th
century and earlier now find themselves in decline and tourism is unsustainable. In response, the destinations have developed plans and strategies to revitalize, and the lecture will identify the success factors needed for these plans to be realised. Join us and learn about innovation for the sustainable future of mature coastal destinations.
Dr. Chris Cooper
has worked with international tourism agencies and particularly with the United Nations World Tourism Organization where he held the Chair of the Education Council (2005 – 2007). He also established the School of Tourism at the University of Queensland, Australia, and is currently co-director of the newly established International Centre for Tourism and Event Management Research at Oxford Brookes University, UK.