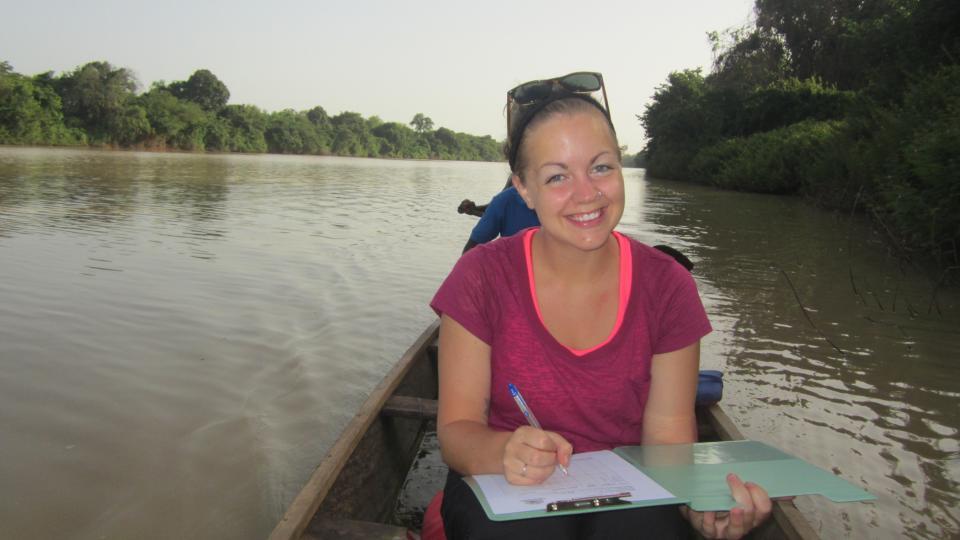 Field Schools
Every year our department offers Field Schools which offers opportunity to students to apply and extend their knowledge into the field. These field schools & field trips offered by VIU range from 10 days and 6 weeks abroad, and are led by VIU faculty members.
Professors in the Department of Recreation and Tourism Management are developing a series of field schools for the upcoming academic year, and below you can find details on each one. If you are interested in any of the field schools below, please contact the appropriate Instructor.
Yukon Winter Tourism (TRMT 391)
Winter tourism is a fast growing niche segment in the global tourism market. There is an increasing interest in cold climate cultures and their environments around the globe. This experiential learning opportunity will include lectures, seminars, and guest speakers, and will investigate issues and opportunities through themes such as: tourism and climate change, northern cultures, winter tour operators and tourism entrepreneurship, winter tourism development, planning and strategies.  Learners will participate in dogsledding, aurora viewing, natural hot springs and more. Fees include experiential activities, 6 nights' accommodations, and much more.
Rural Development Through Recreation and Tourism (TRMT 444)
This course introduces students to an understanding of community development in rural areas, and how recreation and tourism plays a significant role. The field school will identify the needs and issues facing northern Vancouver Island rural communities and strategies being employed to address them. Concepts and practice in community development in rural BC will be discussed. Students will engage in a variety of rural and remote leisure experiences as part of their learning experience—more details to develop.
Sustainable Nature-based Tourism in Ecuador (TRMT 391)
This course provides students with a better understanding of the issues related to community based conservation and tourism development within developing countries (particularly in Ecuador). Models of community based conservation, sustainable livelihoods development, and critical issues in tourism development will be examined. Students will develop skills in conducting cross-cultural knowledge mobilization with a particular focus on analysis of cost-benefit flows and conservation interpretation/education.
Duration/When: 2 weeks in early May
Costs: TBA
Course Instructor: TBA

Ghana (TRMT 391—6 credits)
This course offers students an opportunity to participate in research and community development in rural remote Ghana. With a focus on communities that are adjacent to protected area who use tourism as a sustainable livelihood for economic development. The field school is focused on three locations: Wechiau Community Hippo Sancutary, Larabanga (near Mole National Park), and either Busua or Beyin Beach on the Ghana's Coast. Trip fees include: all transportation in Ghana, accommodation, activities, and food. Excluded: airfare, vaccinations, spending money, and tuition.
The Ghana study tour has provided Students the opportunity to travel to the Sunyani

region of Ghana and work on reducing poverty in the region through capacity building in environmental education and focusing on community development and tourism enterprise development.
Costa Rica (TRMT 391—6 credits)
This study tour provides students with opportunities to apply skills and knowledge gained at VIU in a real-world setting.  The primary study site in the Los Santos Region and the field school will involve a 10 day 'Sky to Sea' Eco-tourism Trekking Tour. The field school involves a preparatory course for planning and organizing the field study schedule.  This is then followed by a three week study tour focuses on VIU's 'Heart of Gold' Community Empowerment Project in rural Costa Rica, and provides hands-on/real-world experience with agro- and eco-tourism as sources of economic diversification for small-scale farming communities. Check out VIU Student Blog for the Heart of Gold project. Participation in the field school can also provide opportunities for Coop Placements in Costa Rica with the Heart of Gold Project.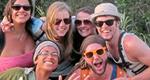 The Heart of Gold project is an ongoing project in Costa Rica that began in 2004. The coffee, Sol Colibri, supports rural community empowerment in Costa Rica by using a Direct-trade model that generates up to 600% more income for local farmers than traditional "Fair-trade" practices. The Heart of Gold project project has adopted a new focus for future research and student learning experiences in the Los Santos region of Costa Rica. That new focus is the creation and development of the Los Santos Eco-Trail.
Sustainable Tourism and Resilient Communities (TRMT 391)  
This course recognizes that Canada is entering an era of unprecedented social and environmental change.  In this course we will examine frameworks and planning strategies designed to prepare communities for change. Emphasis will be placed on critically assessing the processes and strategies used to ensure sustainable and resilient tourism development from an environmental and community development perspective. Whistler, BC will be used as a case study of "best practices" in planning for resilience within a resort community framework.  Local government, not-for-profit, and private business operations will studied.
World Leisure Congress (TRMT 391)
Students In Action
Faculty and students in our programs are involved in conferences, community development projects, community research and projects that serve the community and offer hands on learning to our students. Hands on learning can occur both locally and internationally.